SAFETY – CORE VALUE IN HOPLUC'S PROJECTS
Date Submitted: 20/04/2021
The safety team has the function of issuing rules, regulations, and measures to ensure occupational safety and health, prevent fire and explosion, and periodically manage and inspect occupational health and safety.
Safety training is organized methodically and regularly to equip all staff and workers with necessary and adequate knowledge on occupational health and safety to improve safety, reduce risks and increase damage control on site. The safety team regularly checks and guides appropriate labor safety measures for each subject, such as managers, technicians, and workers.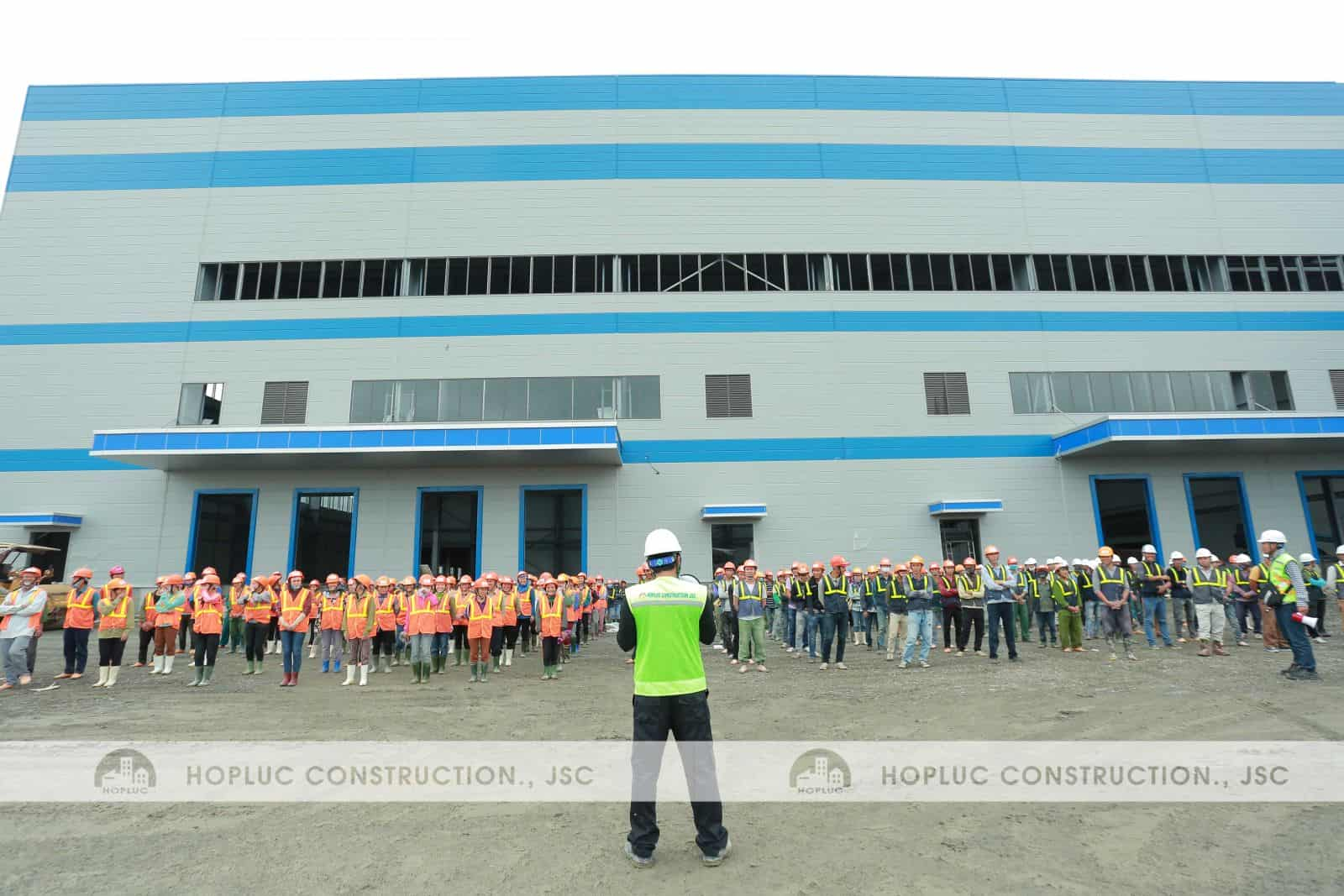 Photo: Safety training in the morning on Hop Luc's Project
HopLuc's workers are always fully equipped with personal protective equipment, and safety tools and work in a safe environment. The construction process always uses safety devices such as safety railings, safety straps, safety scaffolding, safety nets, warning signs, and safety instructions.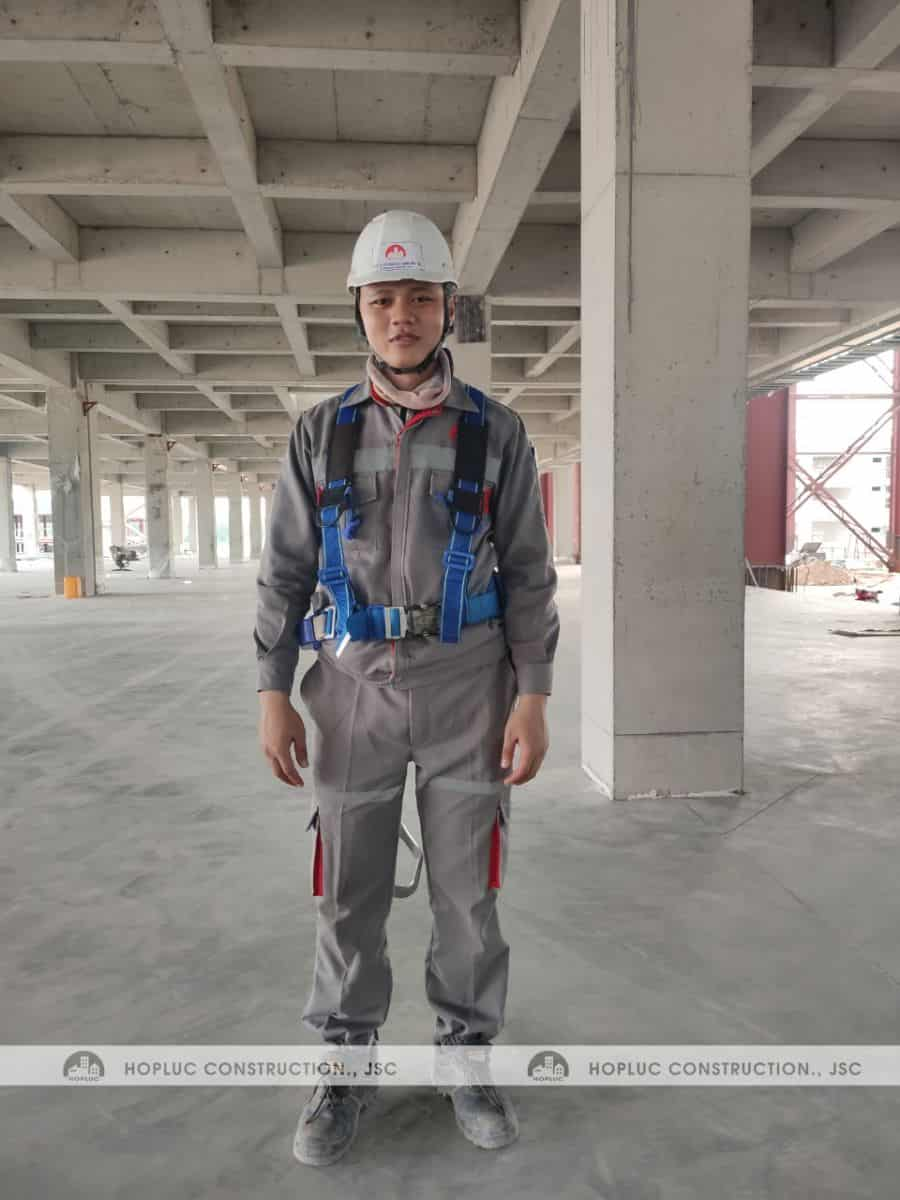 Photo: HopLuc's personal protective uniform
HOPLUC- FOR A SAFE ENVIRONMENT
1. Safety management procedure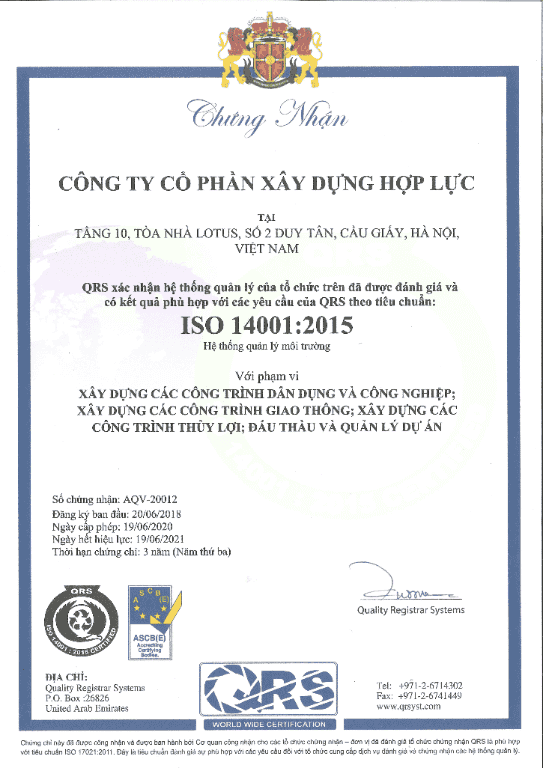 2. Health checking before entering the site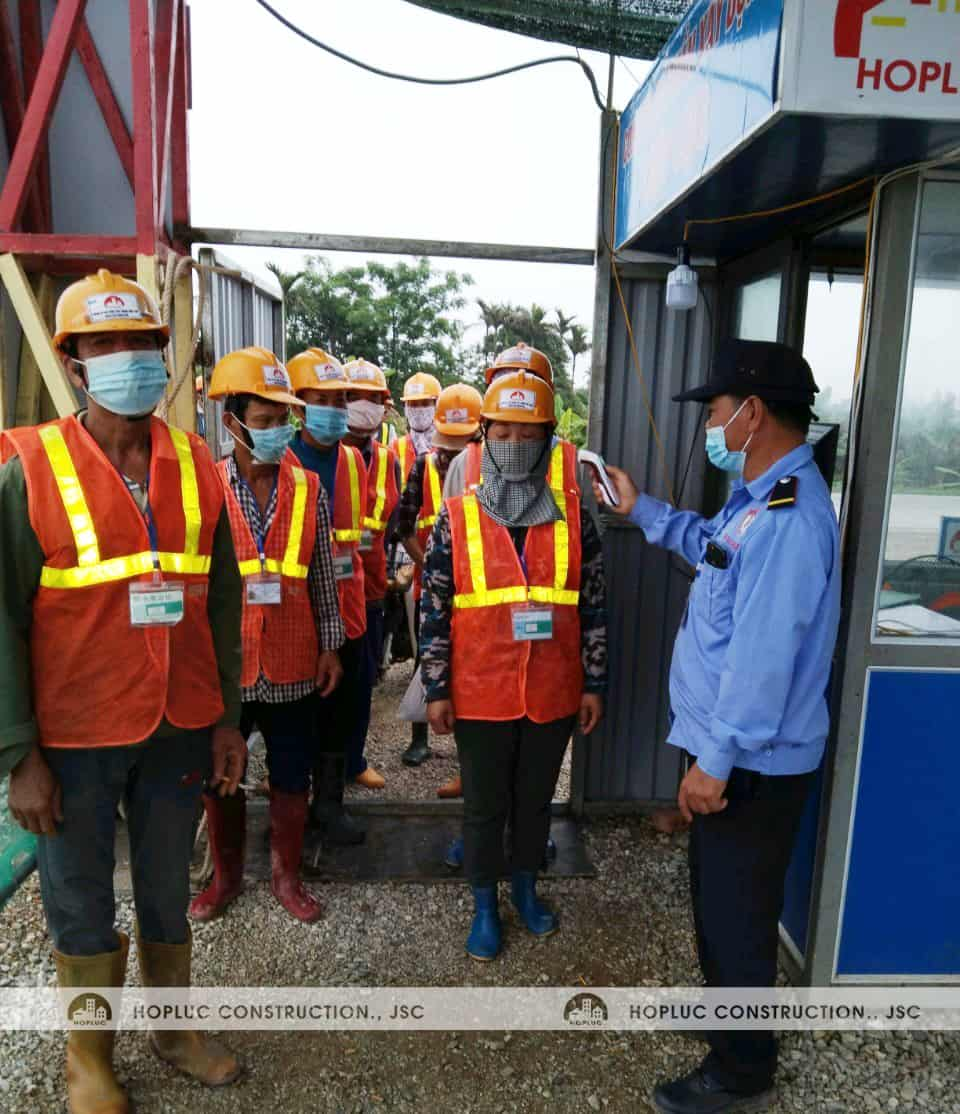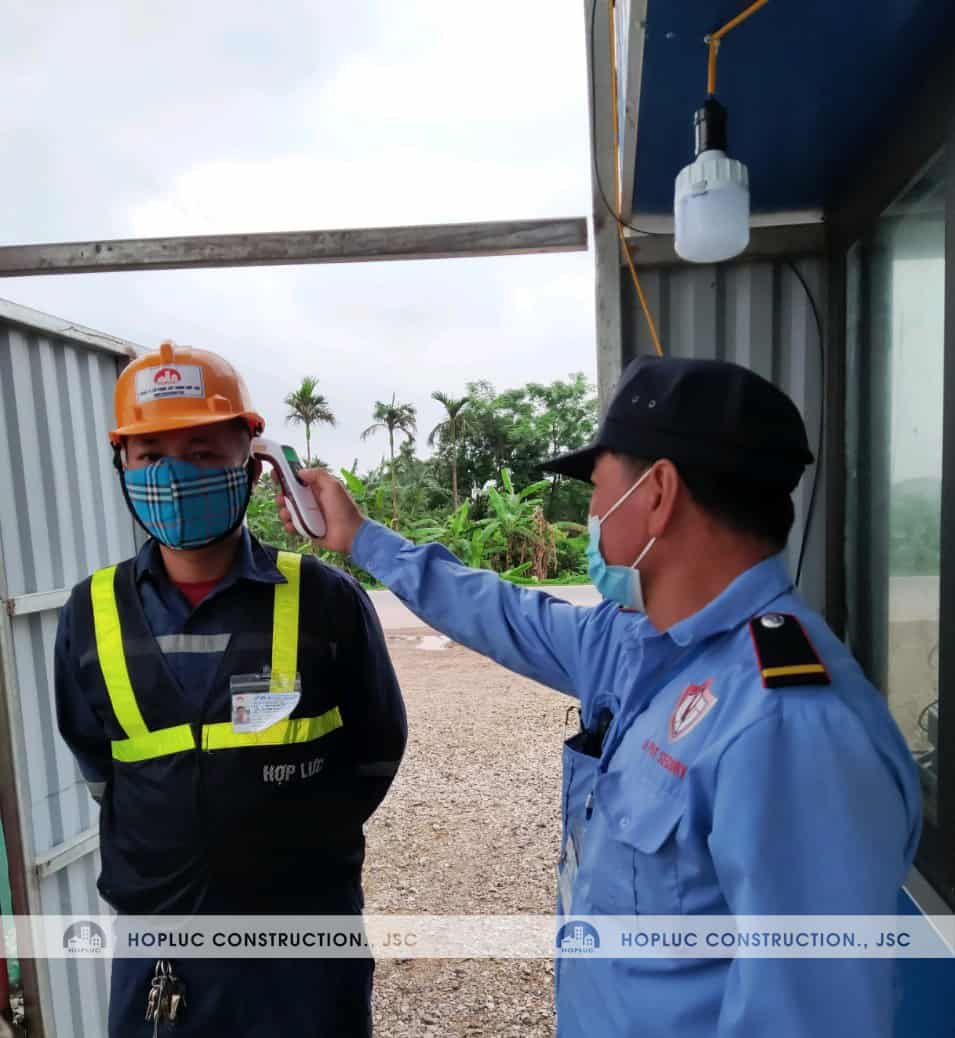 3. Instruction for safety and working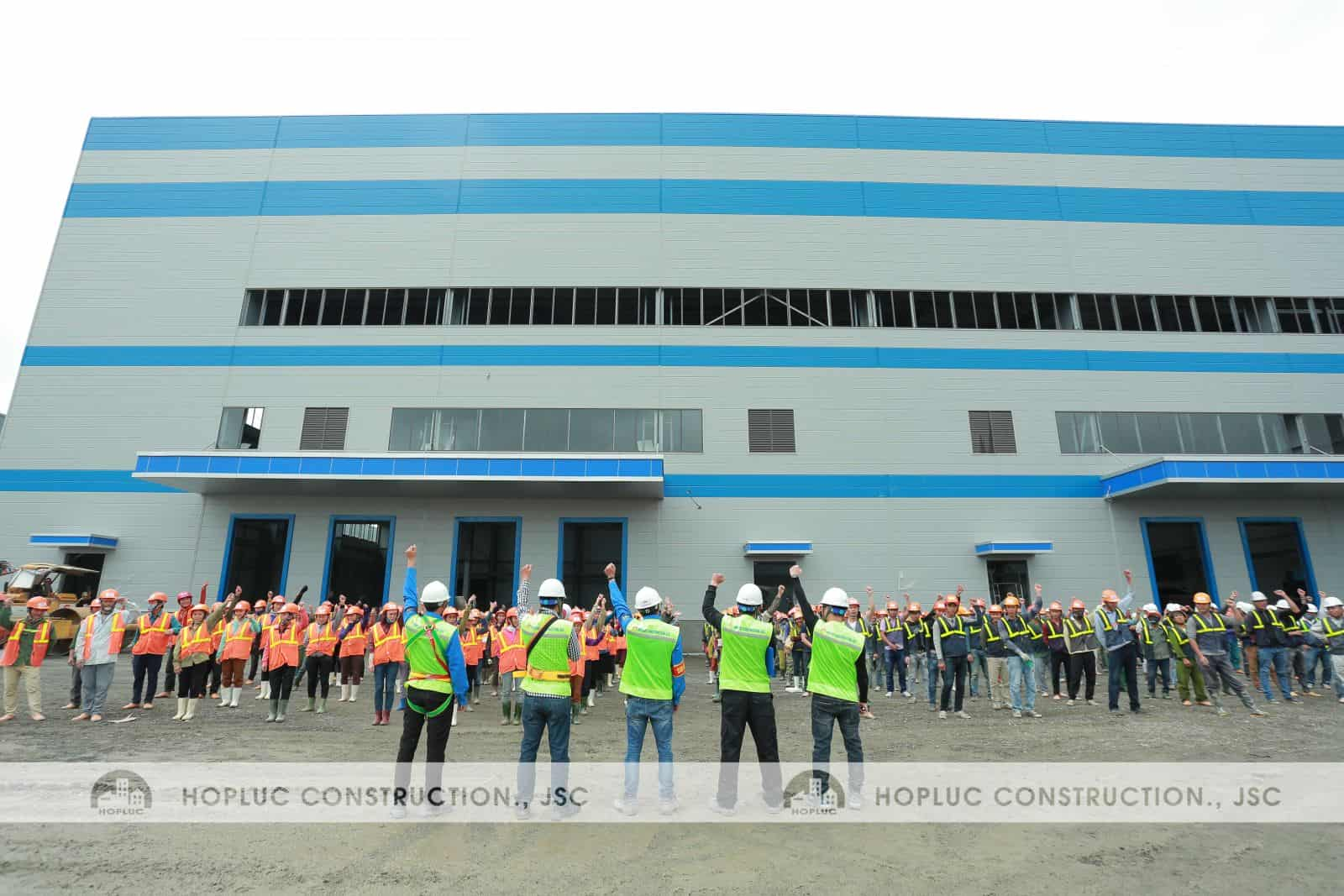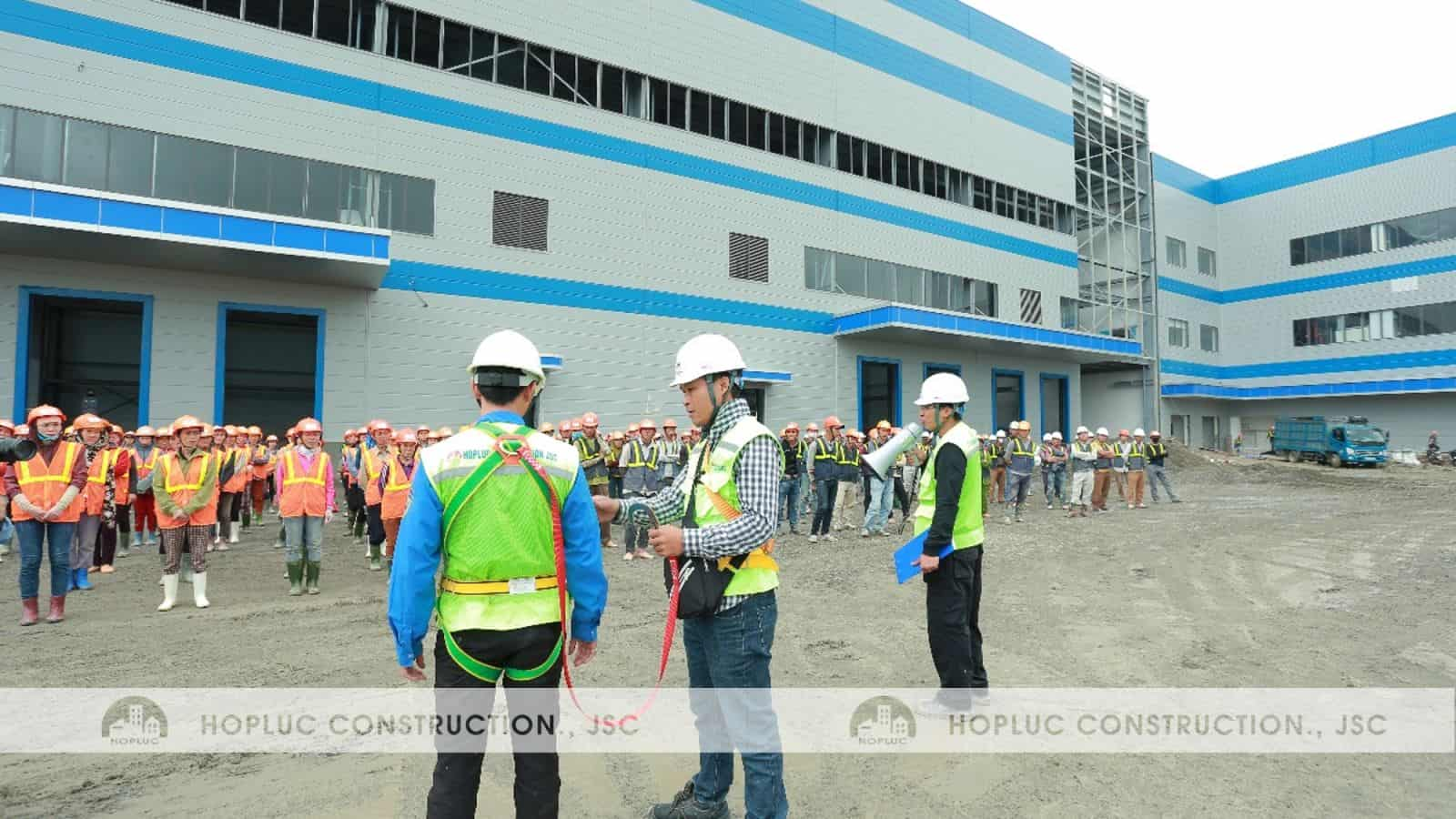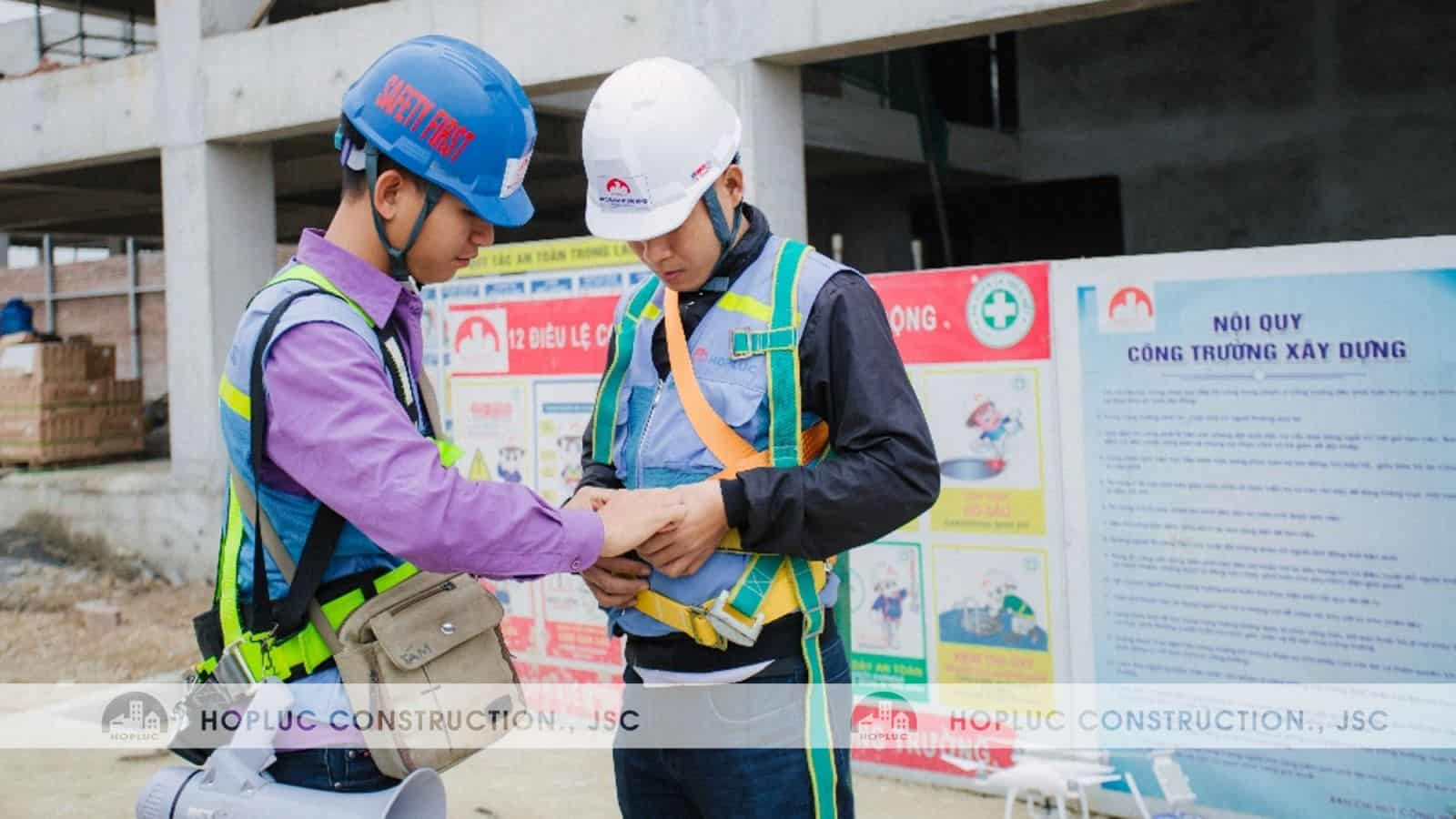 4. Occupational Health and Safety for engineers and workers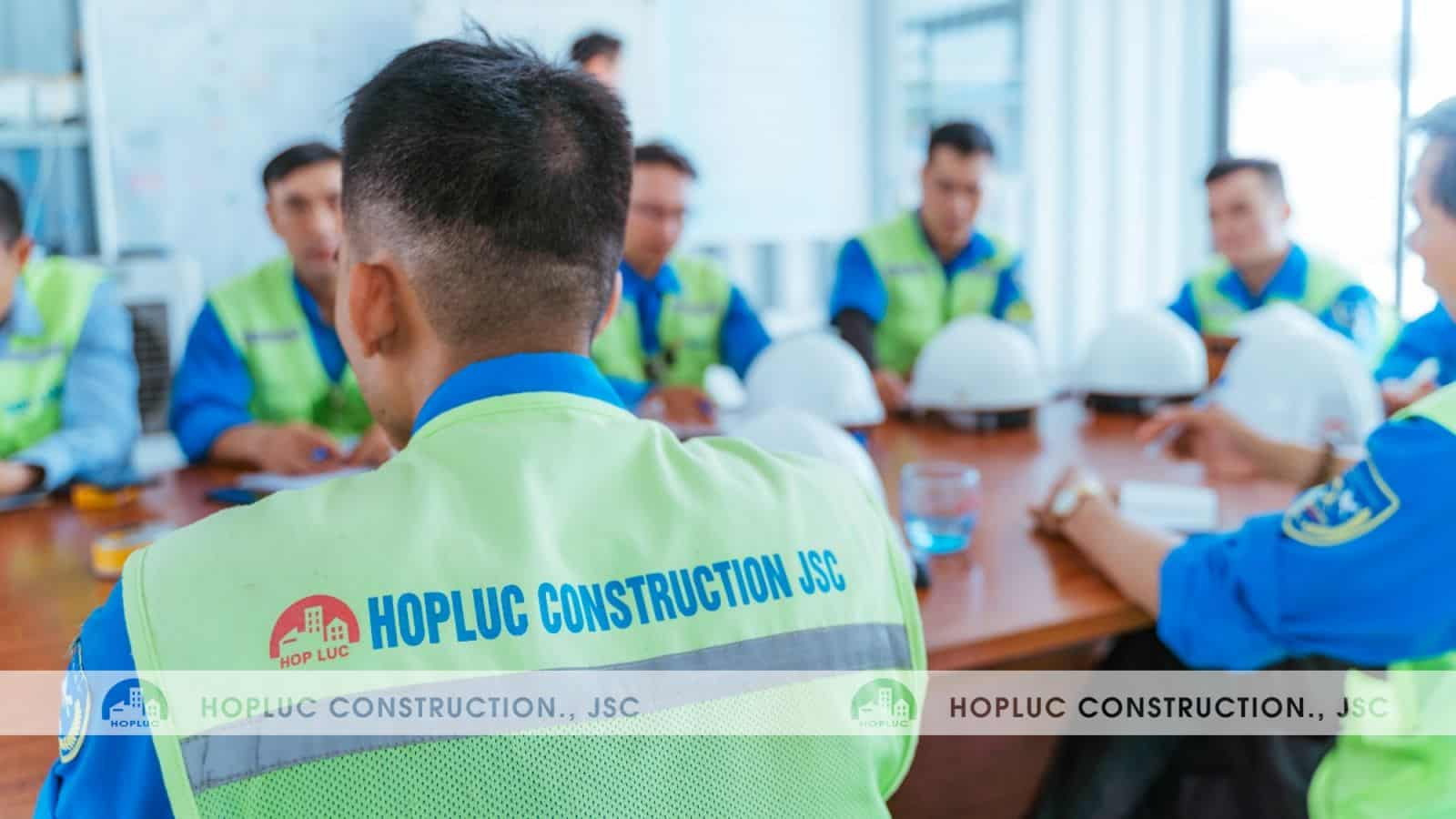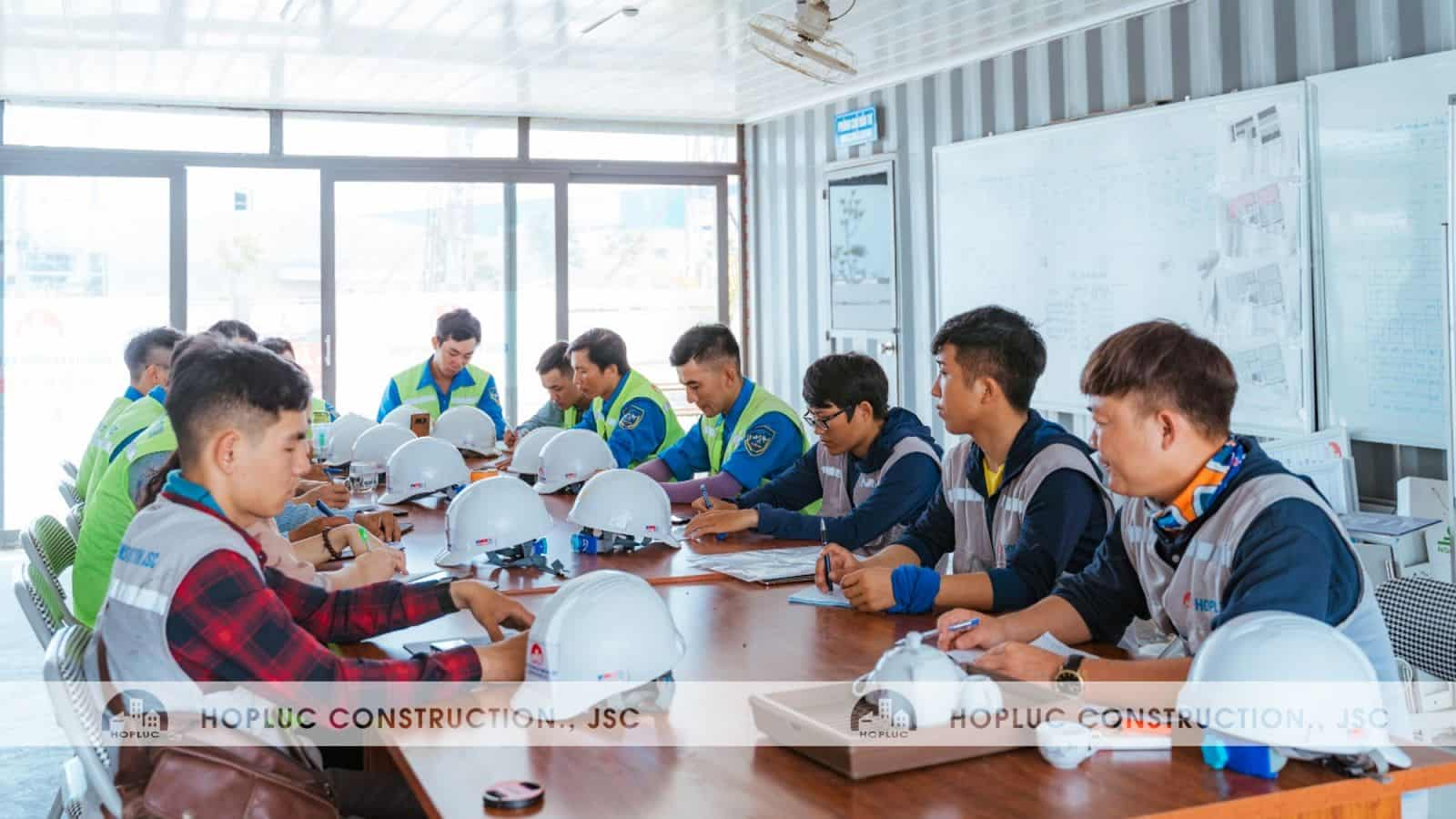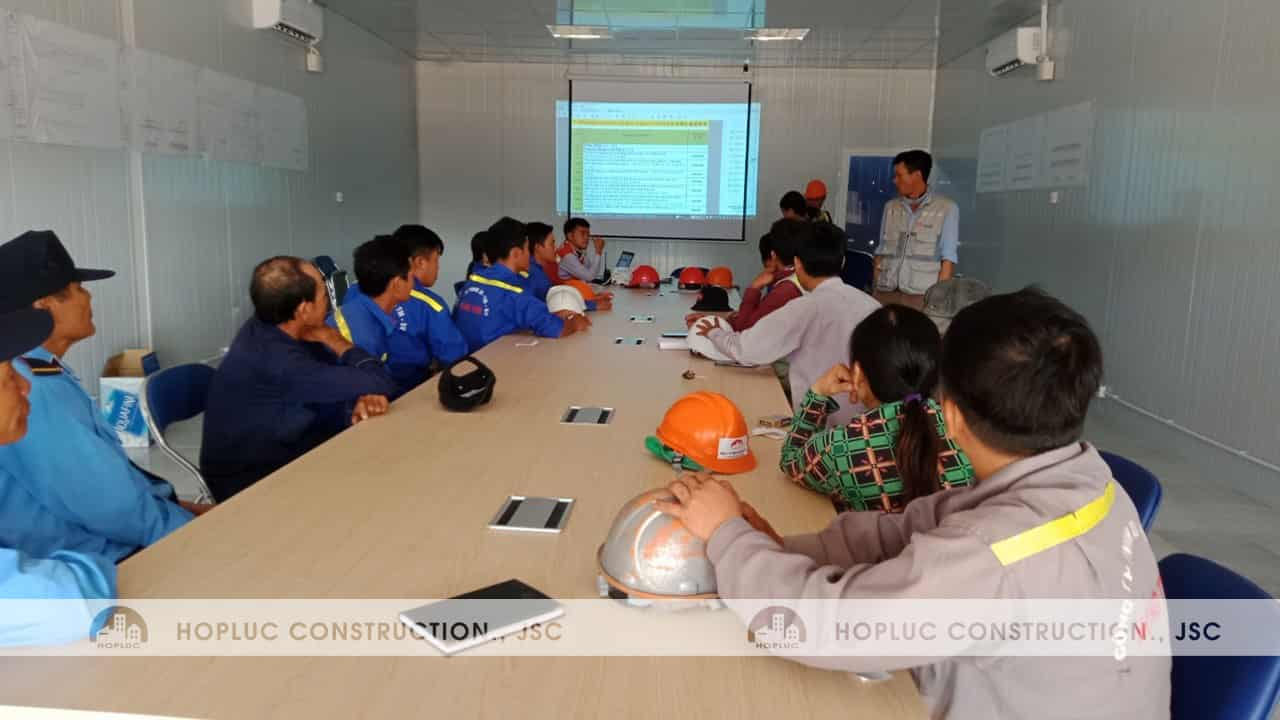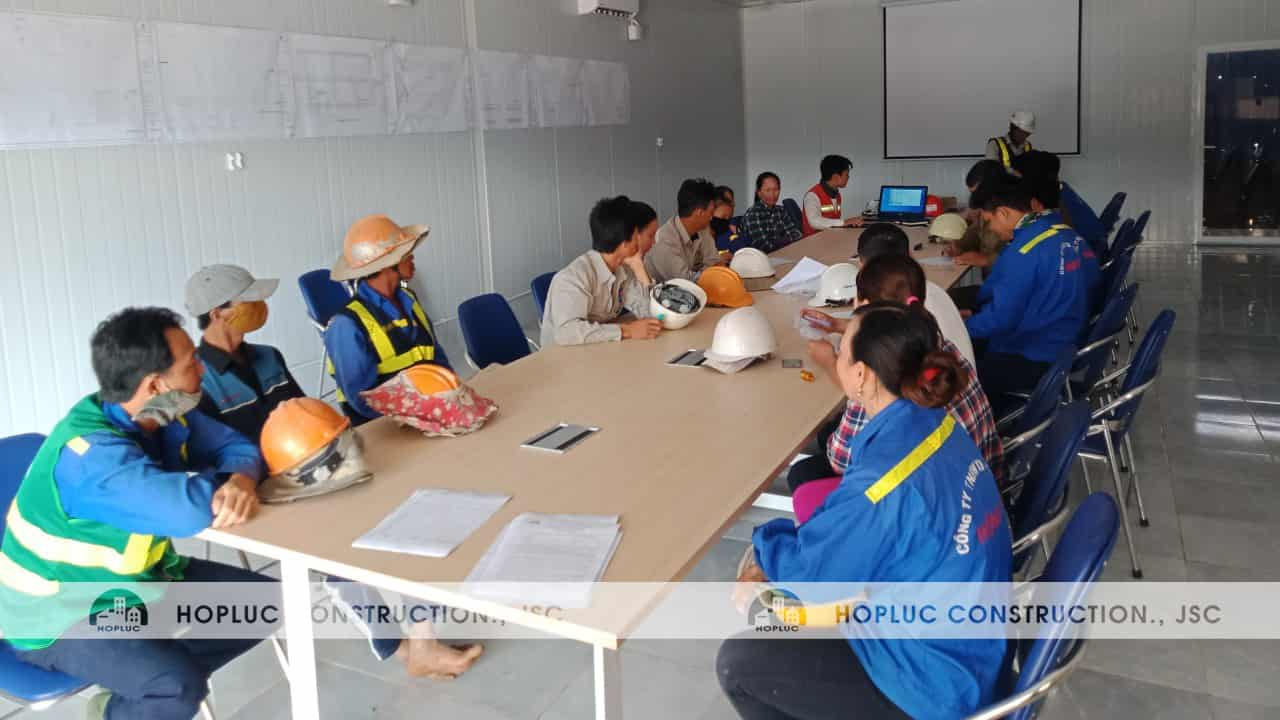 5. Safety in the construction process
Safety scaffolding, safety net, warning signs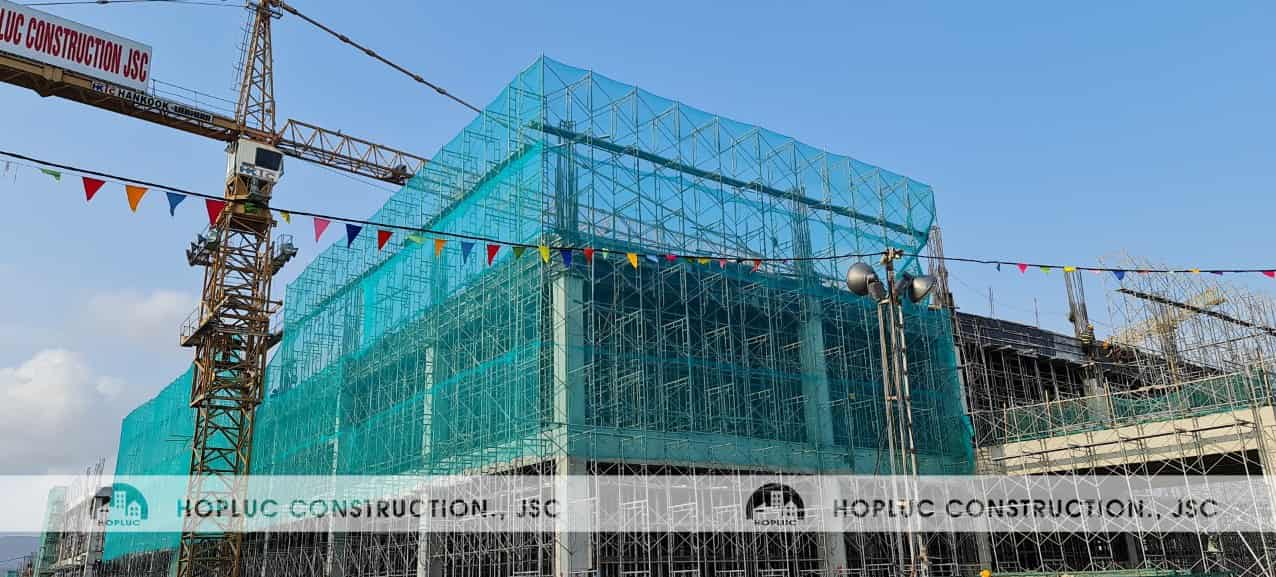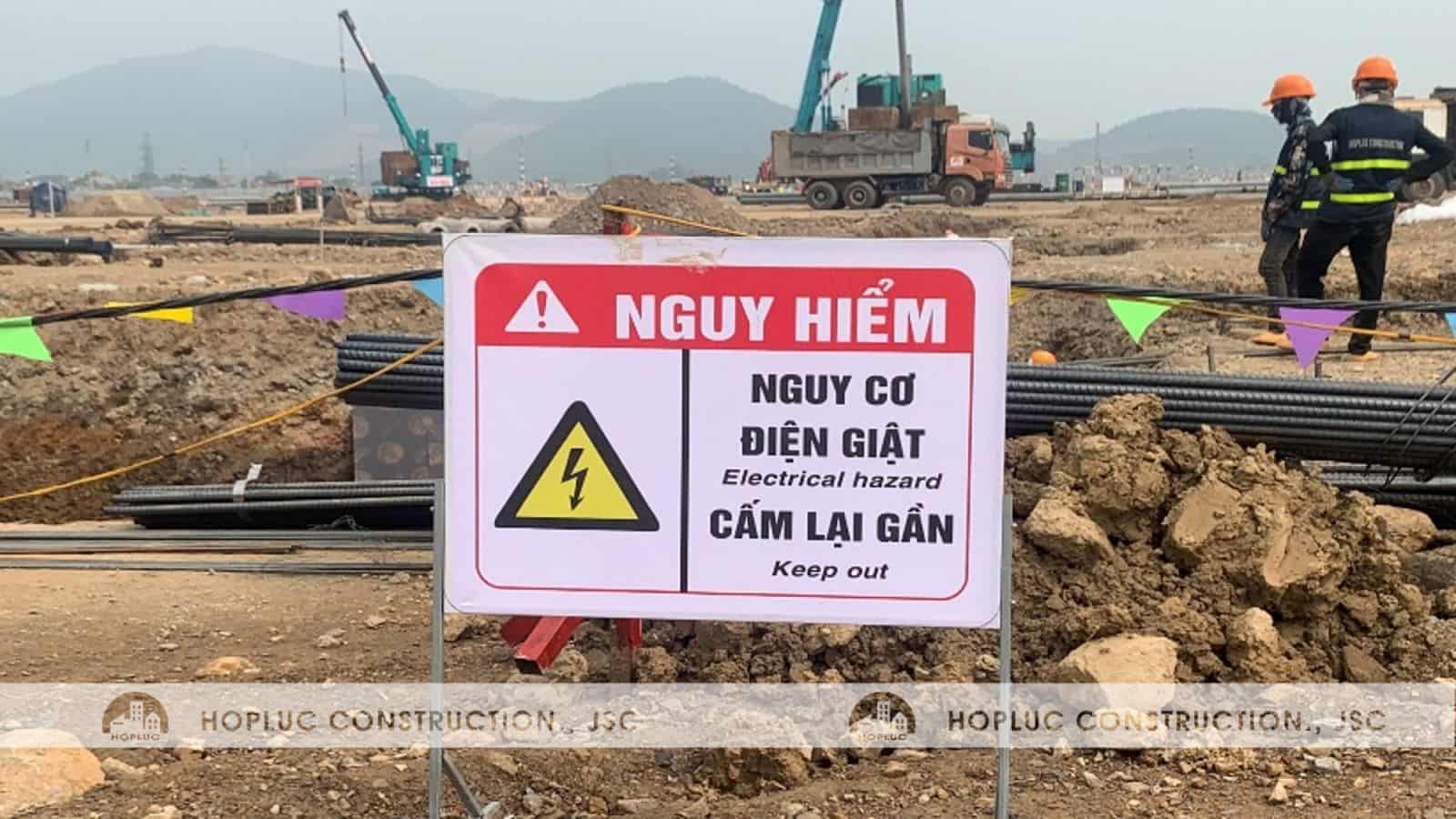 Temporary electrical cabinet, Fire extinguishers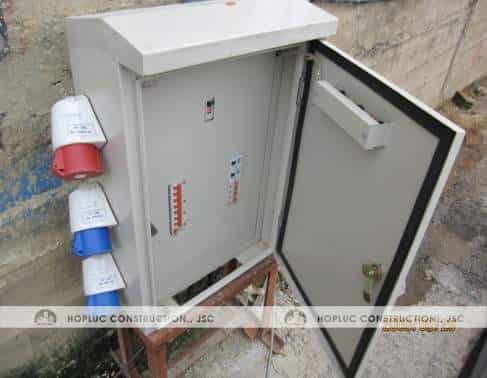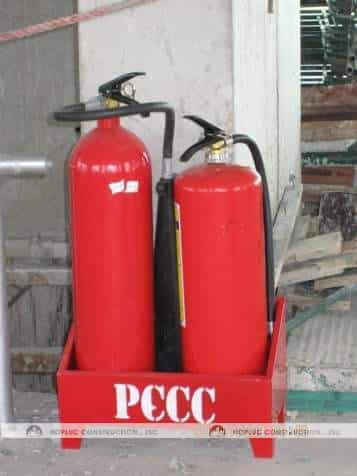 Safety instructions
<center