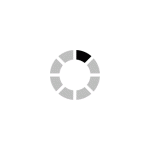 HopLuc Culture
HopLuc, adhering to the philosophy that "people are the most important factor," focuses on providing exceptional benefits to its employees. HopLuc is seeking partners to assist in growing the company into Vietnam's leading EPC contractor by providing employees with a competitive compensation plan and a pleasant working environment. Kindly send your application immediately to become a "piece" of HopLuc!
WORKING ENVIRONMENT
14 Years
Working Environment
Open-minded work environment that promotes self-creativity to deliver high-quality products for customers.

Competitive Compensation
The benefits system at HopLuc includes periodic pay increases, bonuses, social insurance, maternity benefits, a Lunar New Year bonus, and more.

Career Development
With training programs, create a career path for your staff members and learn what makes them unique!