SUCCESSFULLY ORGANIZED THE GROUND BREAKING CEREMONY OF THE MDF MEKONG PRODUCTION FACTORY
Date Submitted: 12/07/2022
On 12/07/2022, Hop Luc Construction Joint Stock Company cooperated with the investor Mekong MDF Wood Joint Stock Company to successfully organize the BREAKING OFFICE OF MEKONG MDF PRODUCTION FACTORY at Lot CN 19, Cam Khe Industrial Park, Cam Khe District, Phu Tho Province.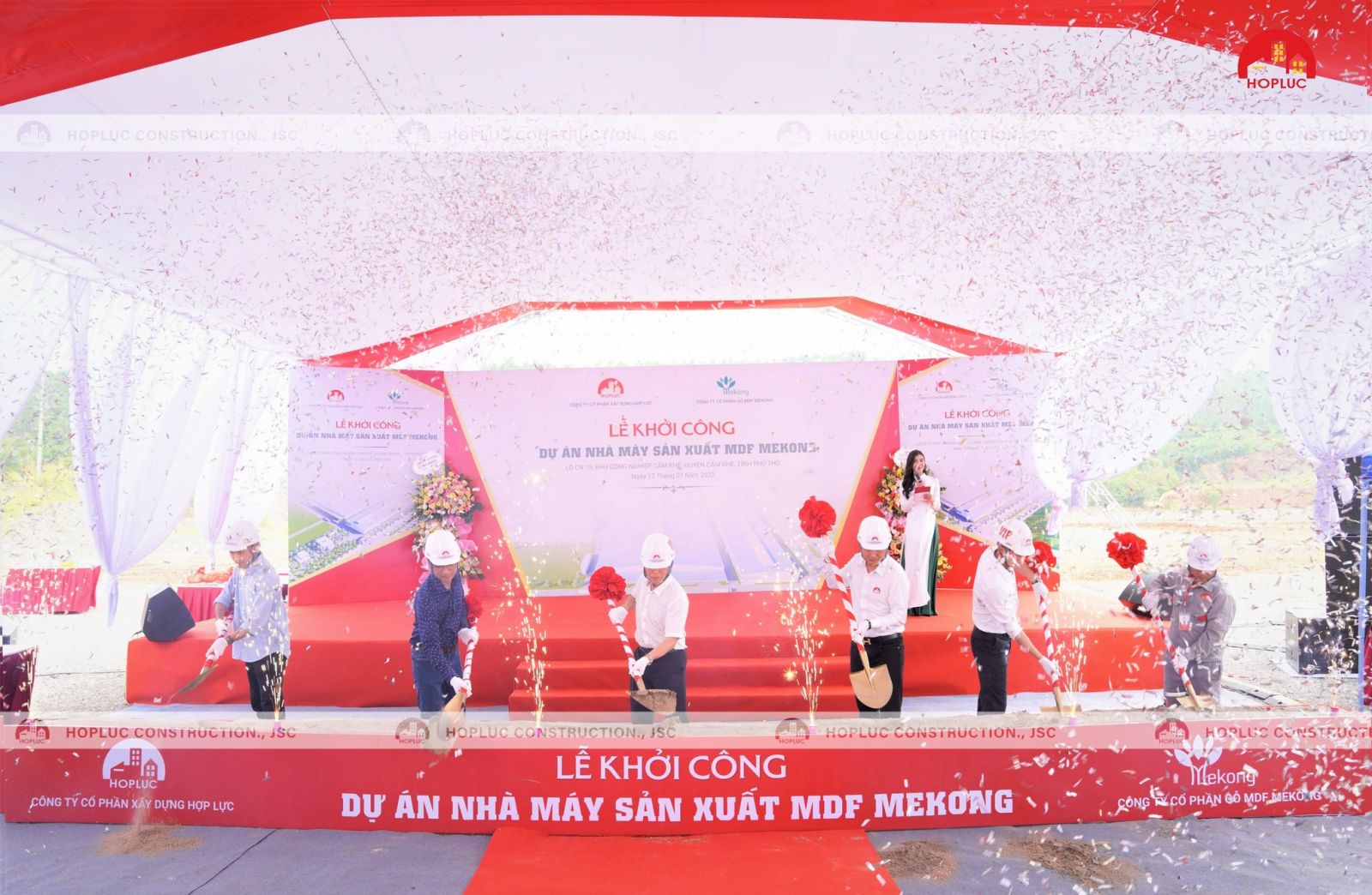 With a total project value of more than VND 300 billion, built on a total land area of 258,466 m2, the floor area of phase I is 56,101 m2, the Mekong MDF factory project continues to be one of the projects with a scale that Hop Luc is honored to assume the role of General Contractor of construction design.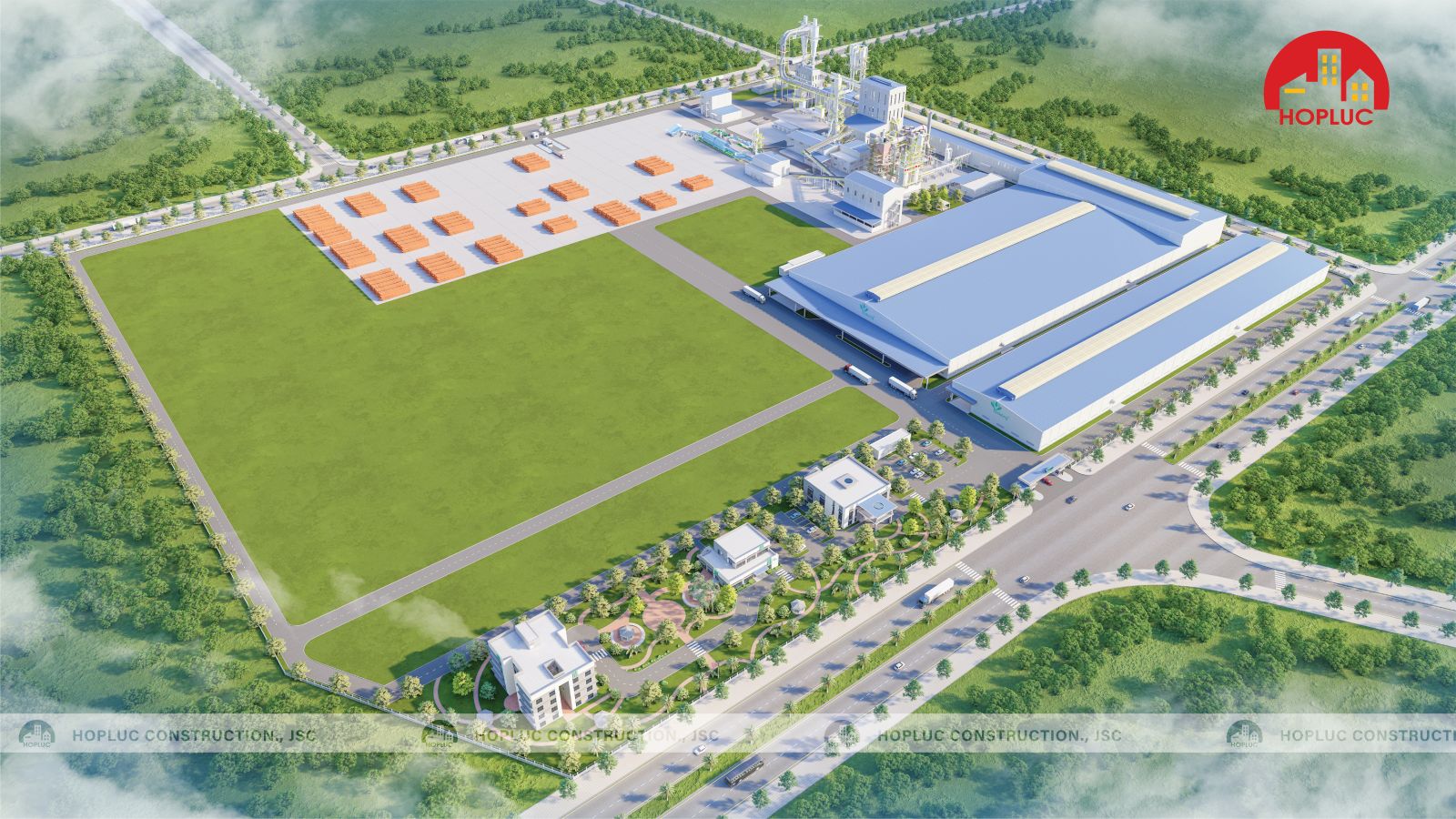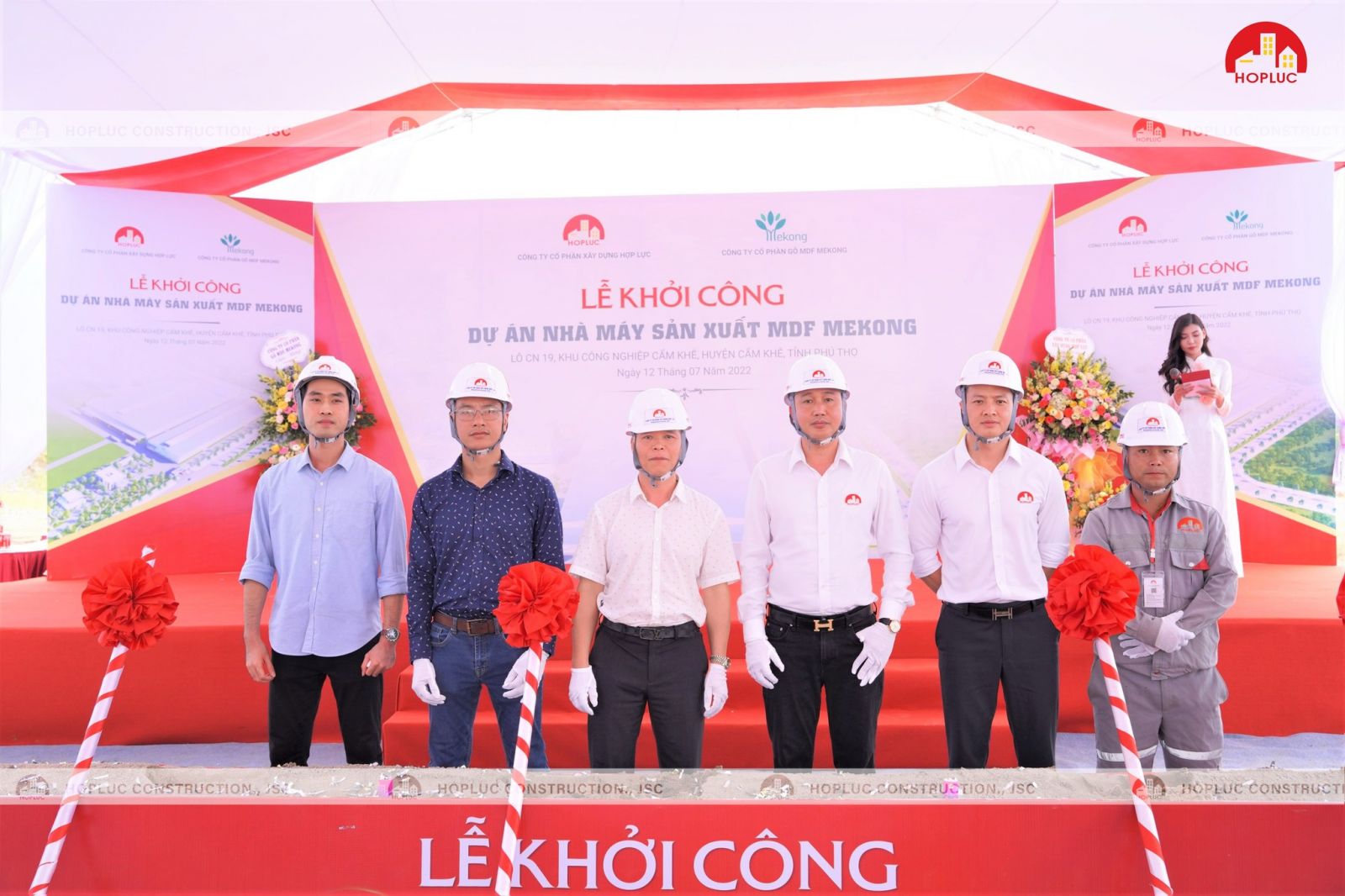 With the mission of creating lasting and sustainable values over time, Hop Luc is confident in using all human resources and the best conditions to complete the project on schedule, meeting the requirements and expectations, and investor confidence.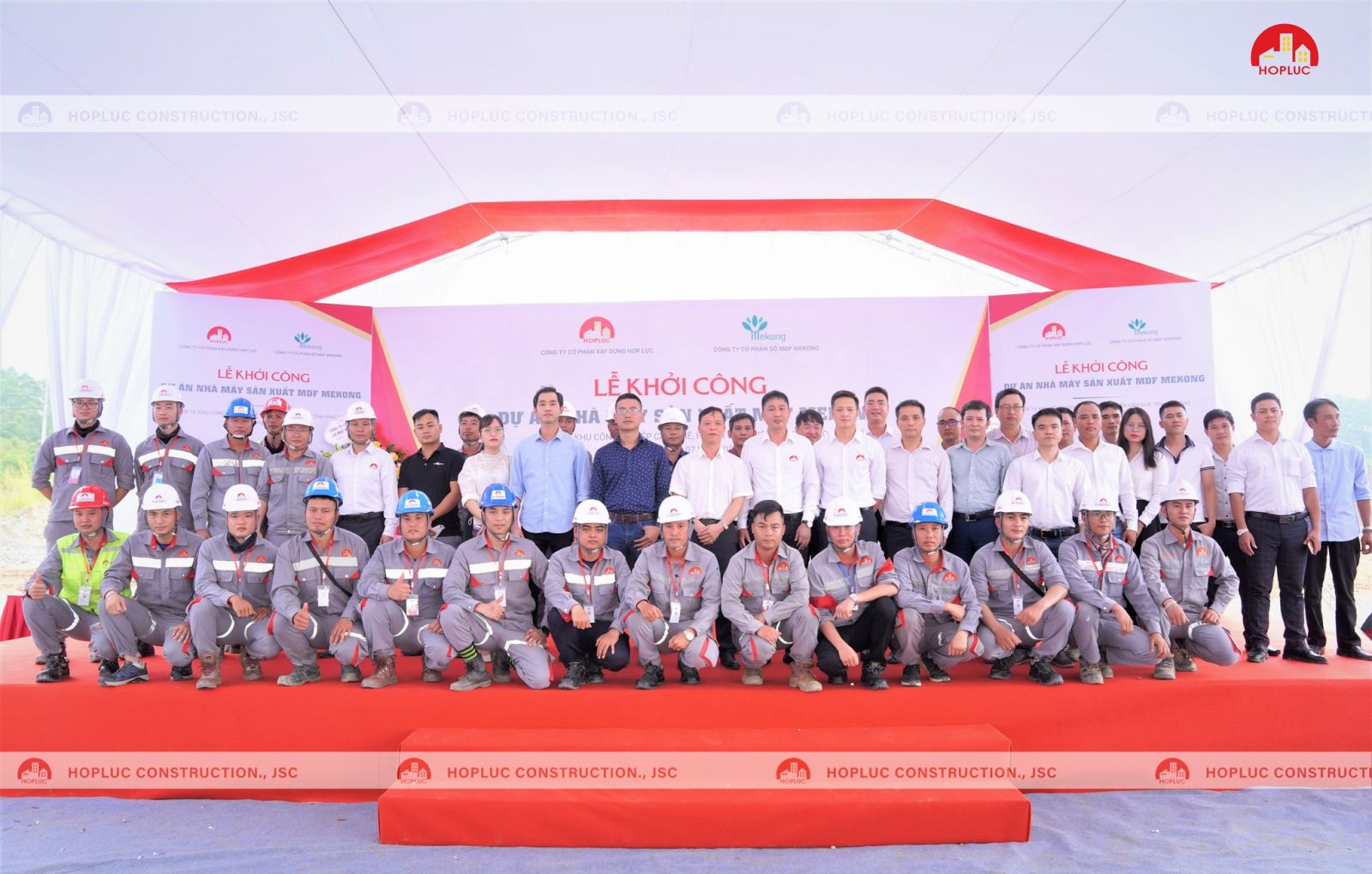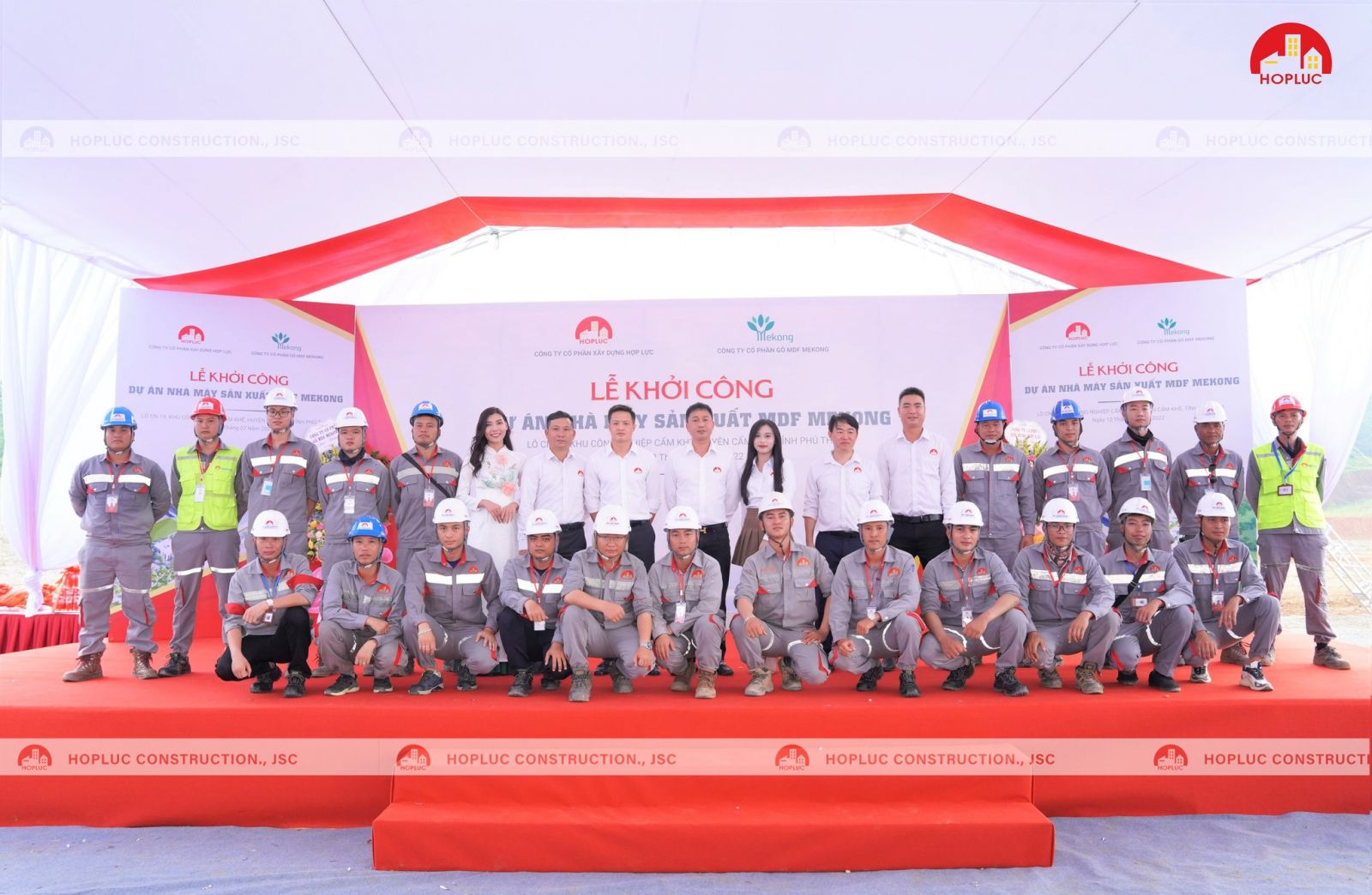 Also, through this project, Hop Luc will continue to affirm its position and bravery in the market to be worthy of being the leading design & construction general contractor in the field of Industry in Vietnam. Hopefully, this will be a premise for the development of the cooperation relationship between the two sides in the future.