OFFICIALLY STARTED CONSTRUCTION OF GOERTEK PRECISION INDUSTRY VIETNAM FACTORY PROJECT – PHASE 2
Date Submitted: 07/08/2021
With outstanding achievements, high expertise, and extensive experience as a General Contractor of Goertek Precision Industry Vietnam Factory Project – Phase 2, HopLuc Construction Joint Stock Company has been absolutely trusted by the investor and continues to be assigned to implement phase 2 of the project.
PROJECT INFORMATION
PROJECT: GOERTEK PRECISION INDUSTRY VIETNAM FACTORY – PHASE 2
OWNER: GOERTEK PRECISION INDUSTRY VIETNAM CO., LTD
LOCATION: WHA INDUSTRIAL ZONE 1, NGHE AN PROVINCE
SCOPE OF WORK: MAIN CONTRACTOR
LAND AREA: 400,000 M2
TOTAL FLOOR AREA: 92,855 M2 (PHASE 1), 123,140 M2 (PHASE 2)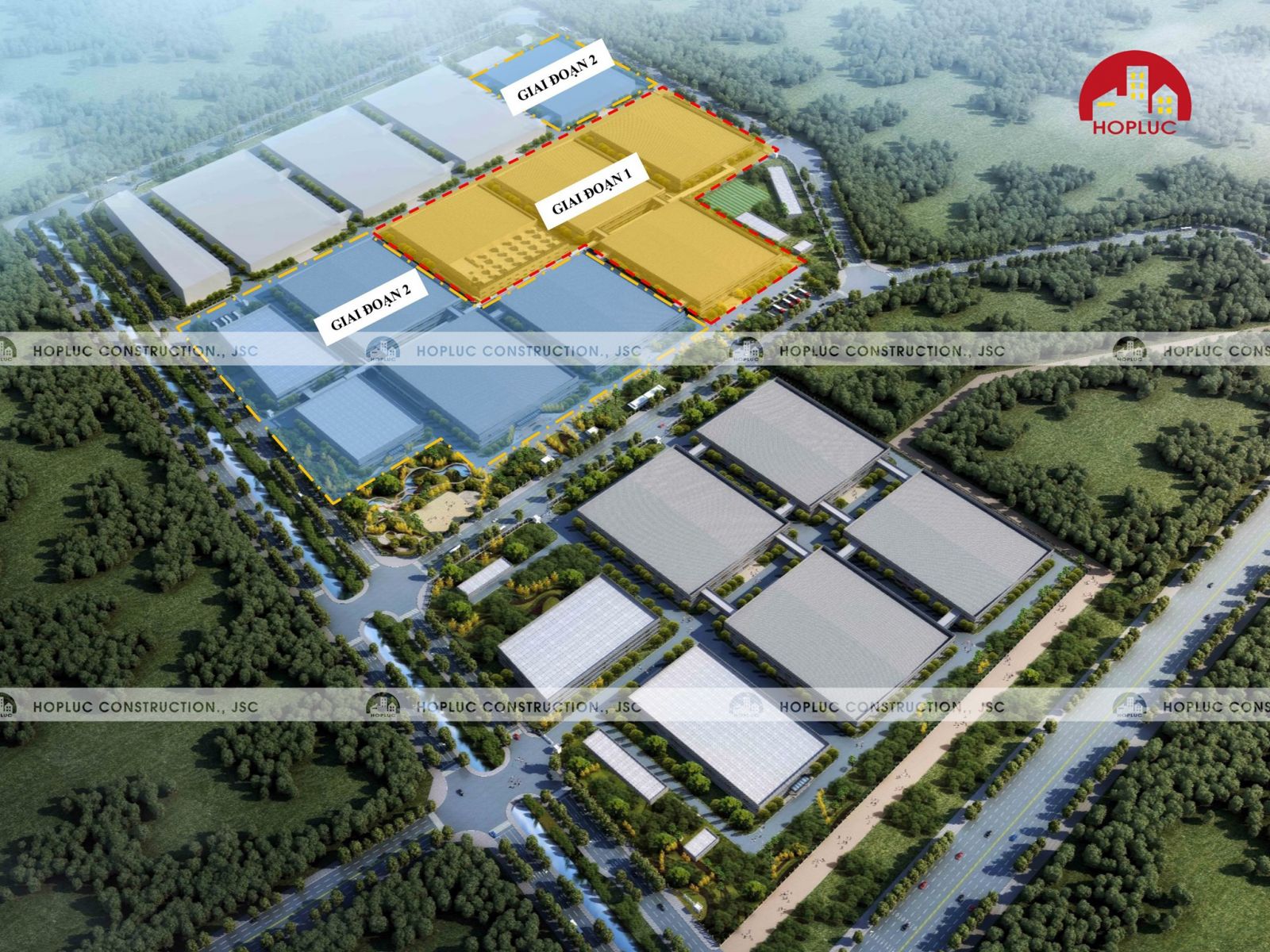 In this 2
nd
phase, HopLuc will be the general contractor for the construction of 4 factories, a parking area, and a cafeteria with a total floor area of 123,140 m2.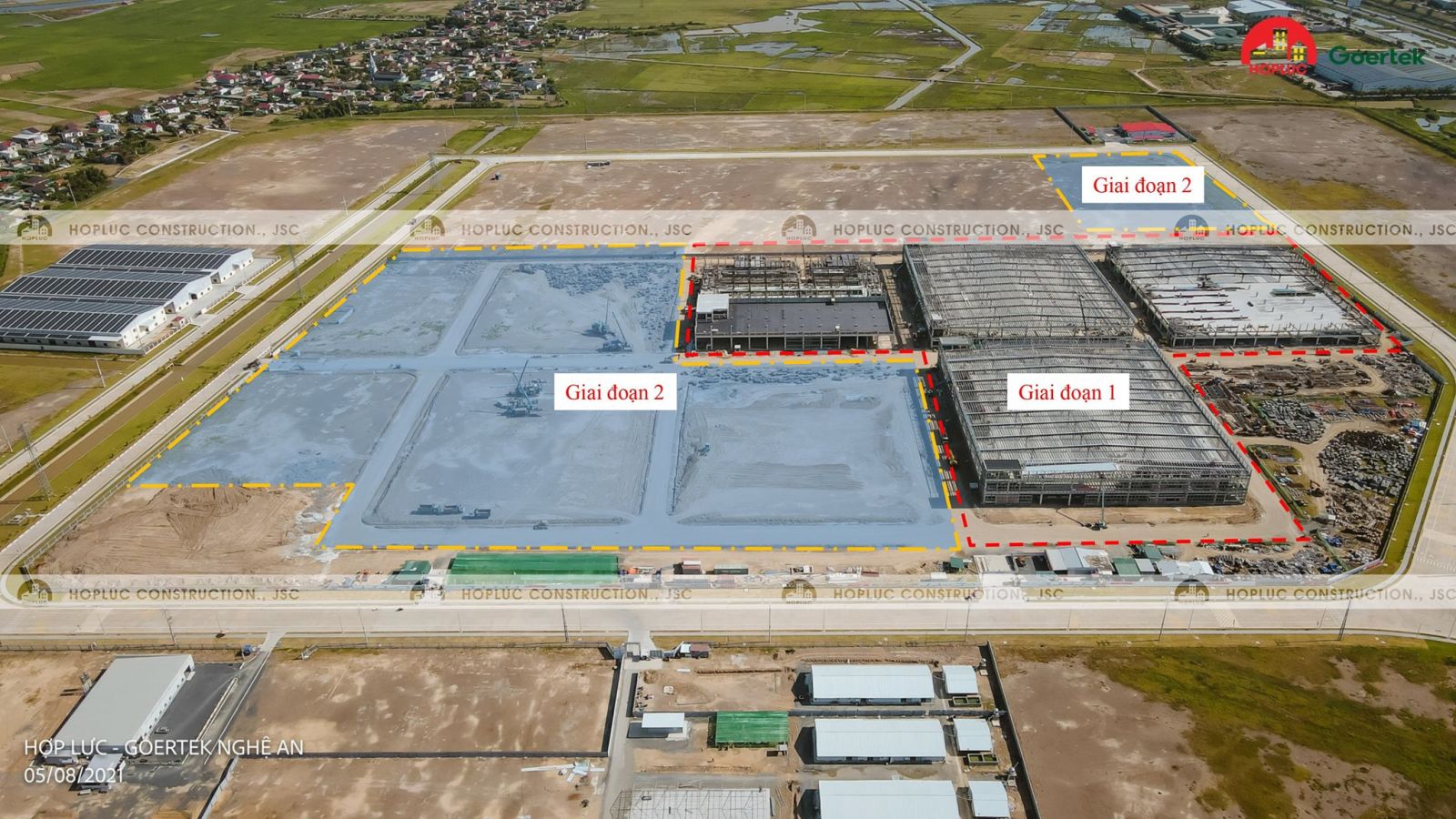 The project is implemented in WHA Industrial Zone 1, Nghe An Province, with the main products being electronic equipment, network facilities, and multimedia audio products.  The design capacity of the factory is more than 381 million products per year. Goertek Precision Industry Vietnam Factory Project in Nghe An is the second project Hop Luc Construction Joint Stock Company is honored to be trusted and assigned by the investor - Goertek Technology Group. We are committed to mobilizing the best team with high experience and expertise and all the best resources to complete the project safely, on time, and with quality assurance. HopLuc hopes that the good cooperation between the two companies will be a strong foundation for the next successes of the investor.