HOPLUC PROUDLY ENTERS VIETNAM'S TOP 500 FASTEST-GROWING COMPANIES (FAST500) IN 2022
Date Submitted: 25/04/2022
On April 22, 2022, Hop Luc Construction Joint Stock Company was honored to participate in the TOP 500 FASTEST GROWING ENTERPRISE OF VIETNAM IN 2022, organized by Vietnam Report in conjunction with VietnamNet newspaper at the National Convention Center. (Hanoi). This is an award to recognize and honor the efforts and achievements of the Vietnamese business community in 2021, building a new spirit, belief, and motivation for 2022.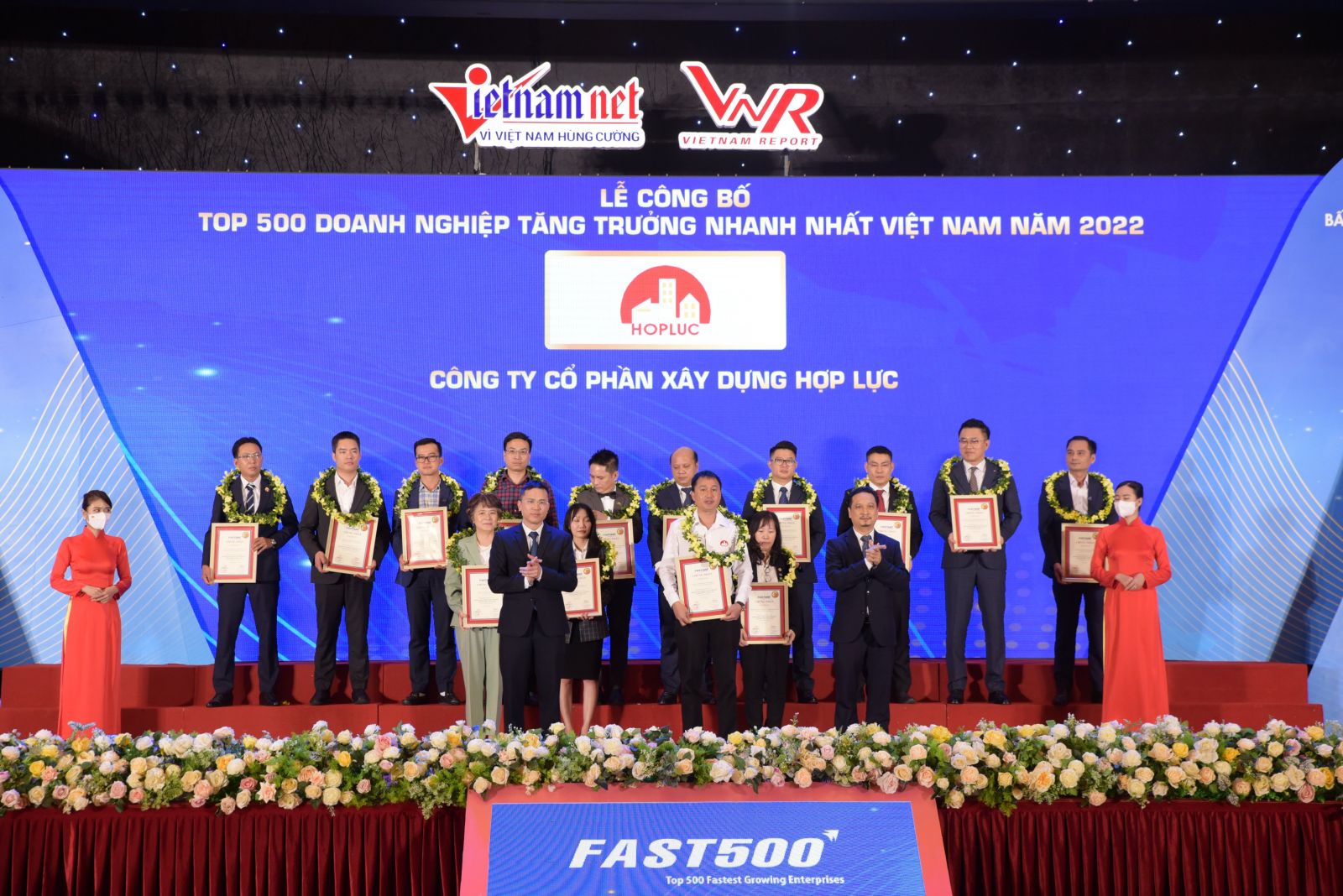 This year is the 12th year in a row that the FAST500 list steps on the way of finding, recognizing, and honoring businesses that have made significant contributions to the recovery and rise of Vietnam's economy in the past period, especially in the context of many difficulties caused by the impact of the Covid-19 wave - a "push" that forces businesses to change the way they operate.
Hop Luc is honored and proud to be honored at the Announcement Ceremony of Top 500 Fastest Growing Enterprises in Vietnam. Despite the difficulties of the general economy before the Covid-19 pandemic, Hop Luc's output in 2021 will grow by 35% compared to the same period last year. The above figures are the most apparent evidence of Hop Luc's outstanding growth rate. The promotion and holding the position of 41/500 fastest growing enterprises in Vietnam in 2022 has reflected Hop Luc's efforts and initiative to overcome difficulties in the context of economic fluctuations due to the Covid-19 pandemic; at the same time affirming the correct and effective development strategy of the Board of Directors, the best efforts of all employees in recent times.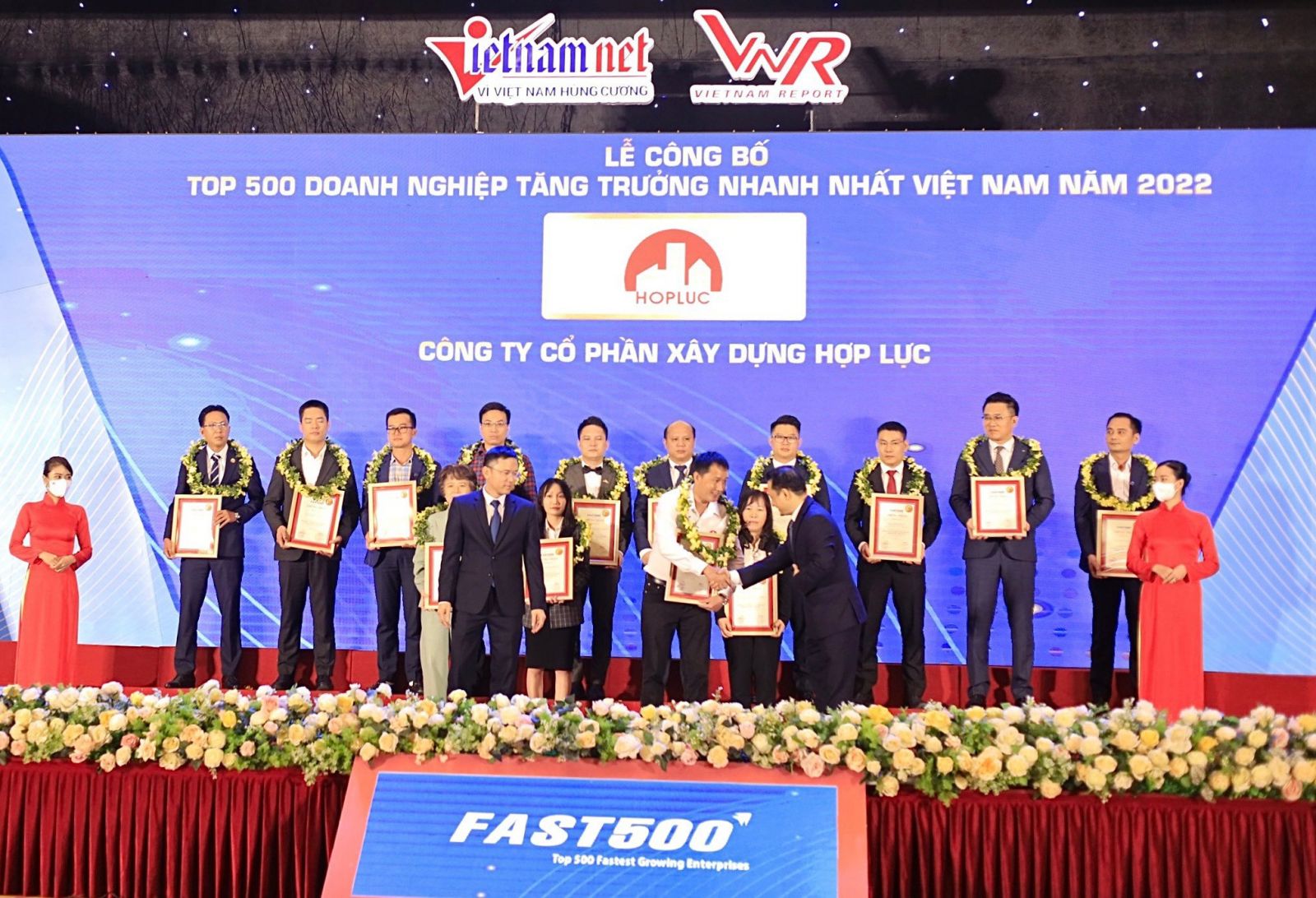 Hop Luc Construction Joint Stock Company would like to appreciate and thank the sentiments, recognition, and objective evaluation of the market and the FAST500 Evaluation Council for Hop Luc's relentless efforts in the past time. This award will motivate the Board of Directors and all employees to work together and make more efforts to become the leading professional EPC Contractor in Vietnam, creating sustainable values for customers. , contributing to the prosperity of the community - society by enduring work simultaneously.