HOPLUC CONSTRUCTION JOINT STOCK COMPANY HAS FINISHED NEARLY 350 DOSAGE OF COVID 19 VACCINE PREVENTION PHASE 2 FOR EMPLOYEES.
Date Submitted: 01/08/2021
Following the success of the first phase of Covid-19 vaccination which was held on July 31, 2021, the Board of Directors of HopLuc Construction Joint Stock Company organized the second phase of vaccination for all employees. Especially, the second phase is not only for office staff, but also for about 150 technical staff currently working at construction sites in provinces such as Thai Nguyen, Thanh Hoa, and Hung Yen.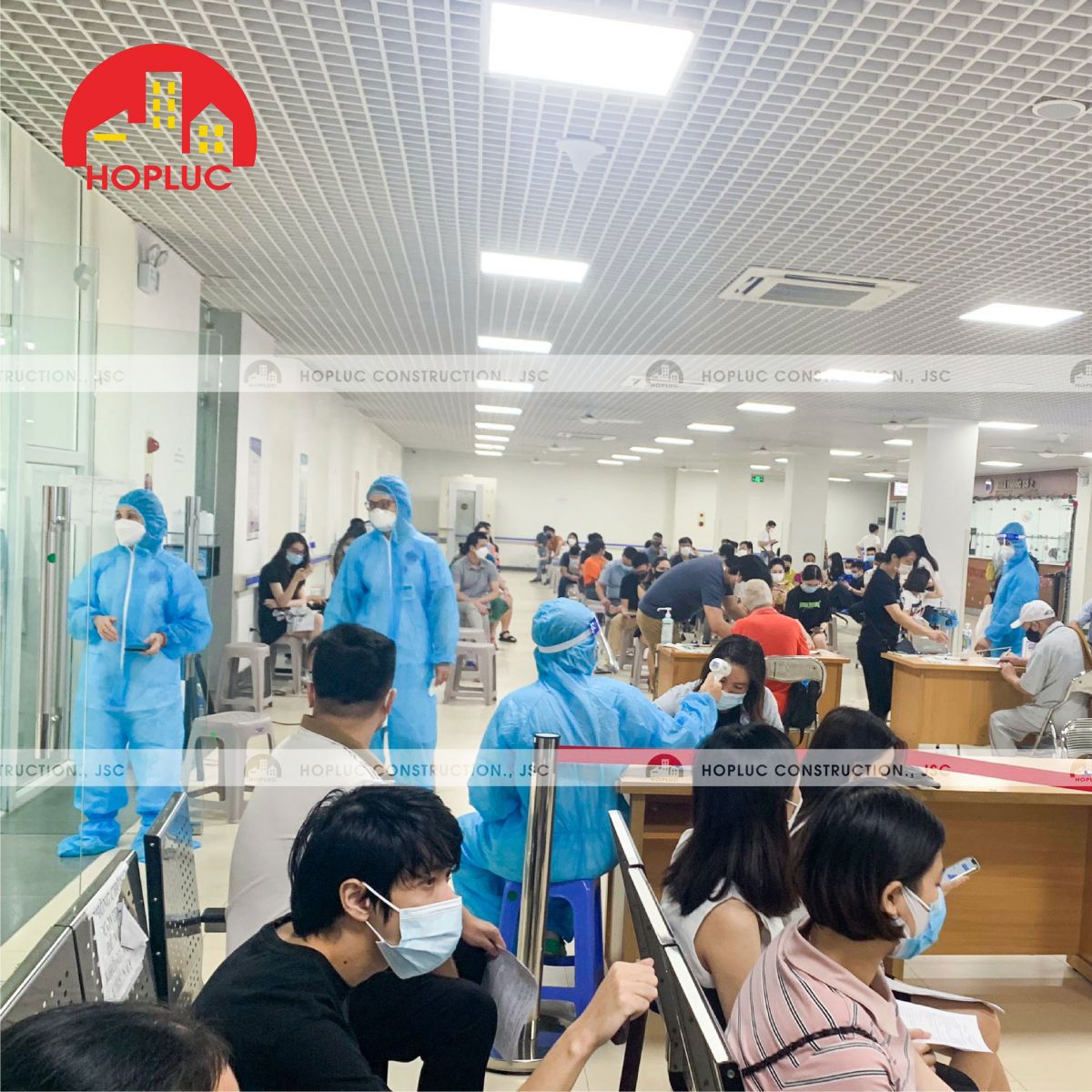 The second vaccination still took place at Vietnam-Soviet Friendship Hospital. All the necessary documents have been prepared in advance. During the vaccination period, everyone strictly followed the 5K regulations of the Ministry of Health and the regulations on distance. Mr. Tran Ngoc Tan - General Director of HopLuc Construction Joint Stock Company said, "The company always tries to ensure the best working conditions for all employees. Up to now, there have been about 300 employees in the whole company completing 2 injections, about 200 employees completing the 1st injection. There are still a few construction sites in specific localities that cannot move to Hanoi. The company will arrange injections in the near future".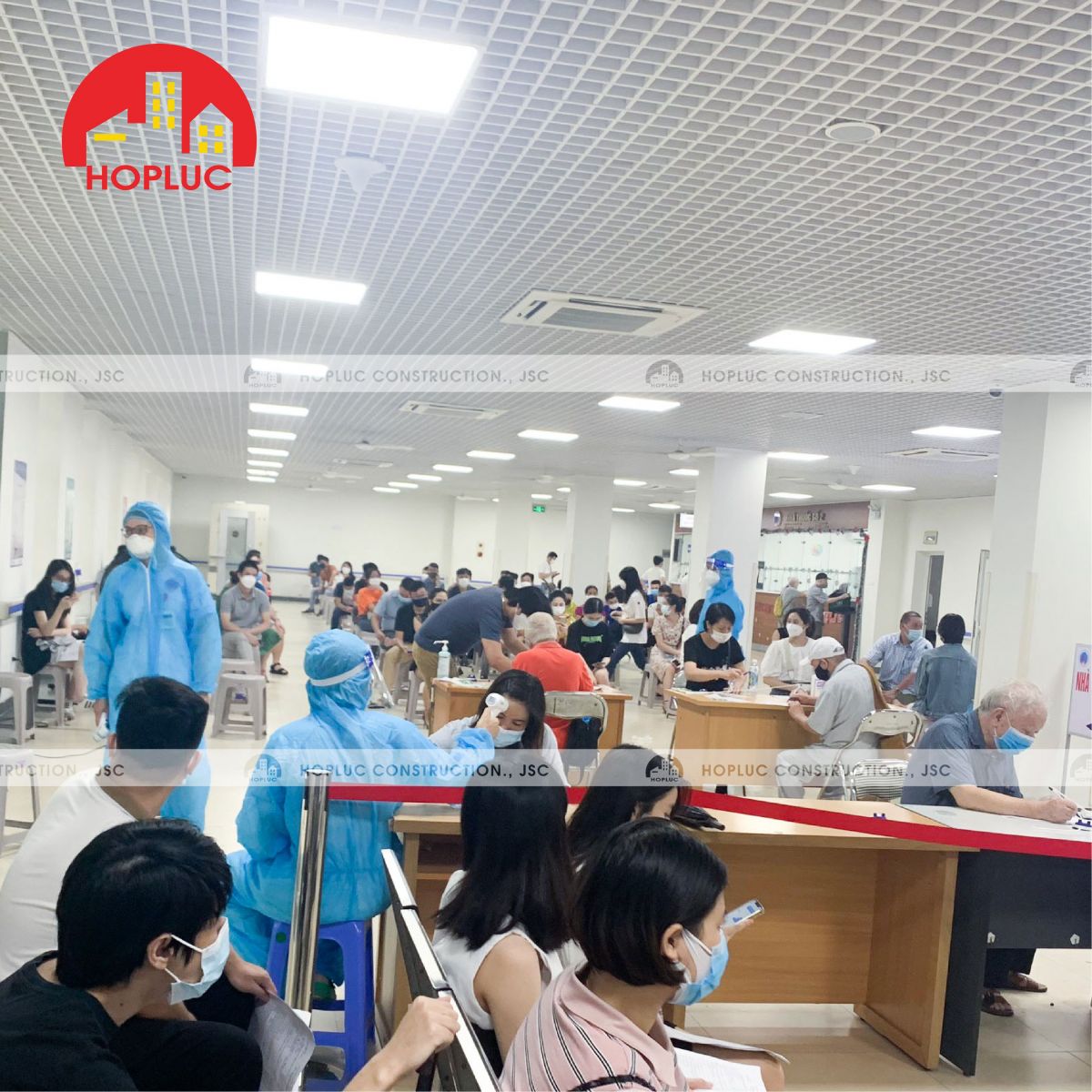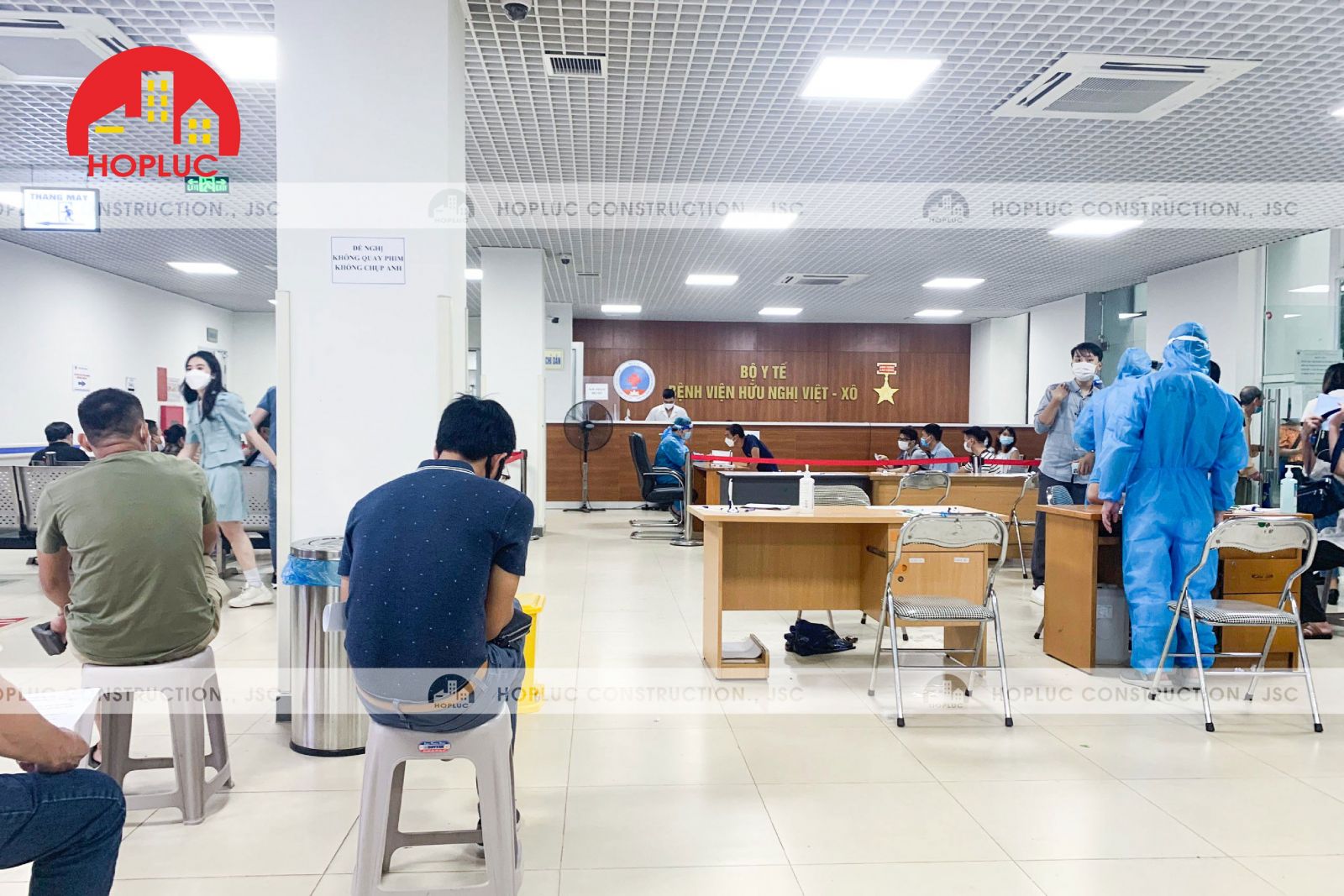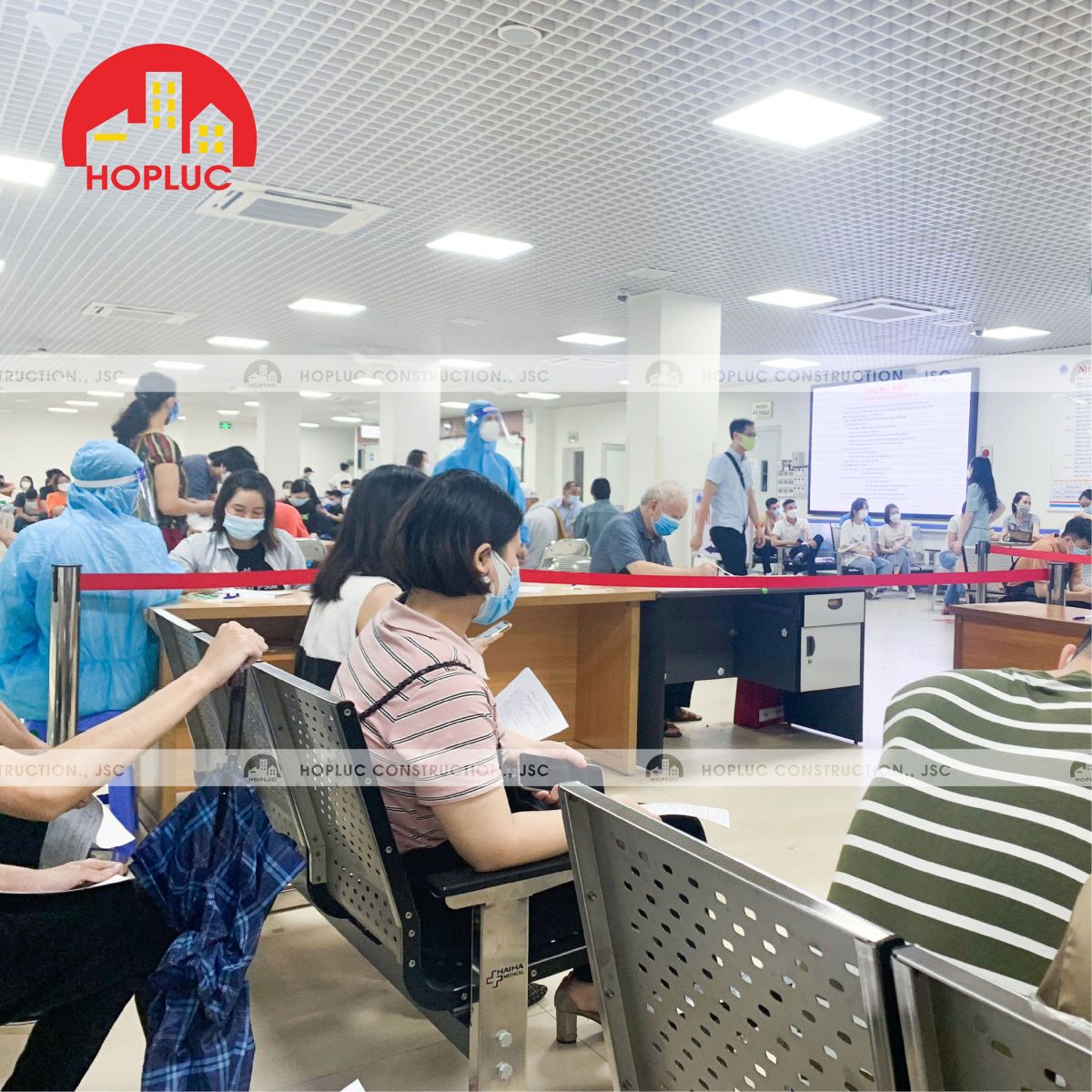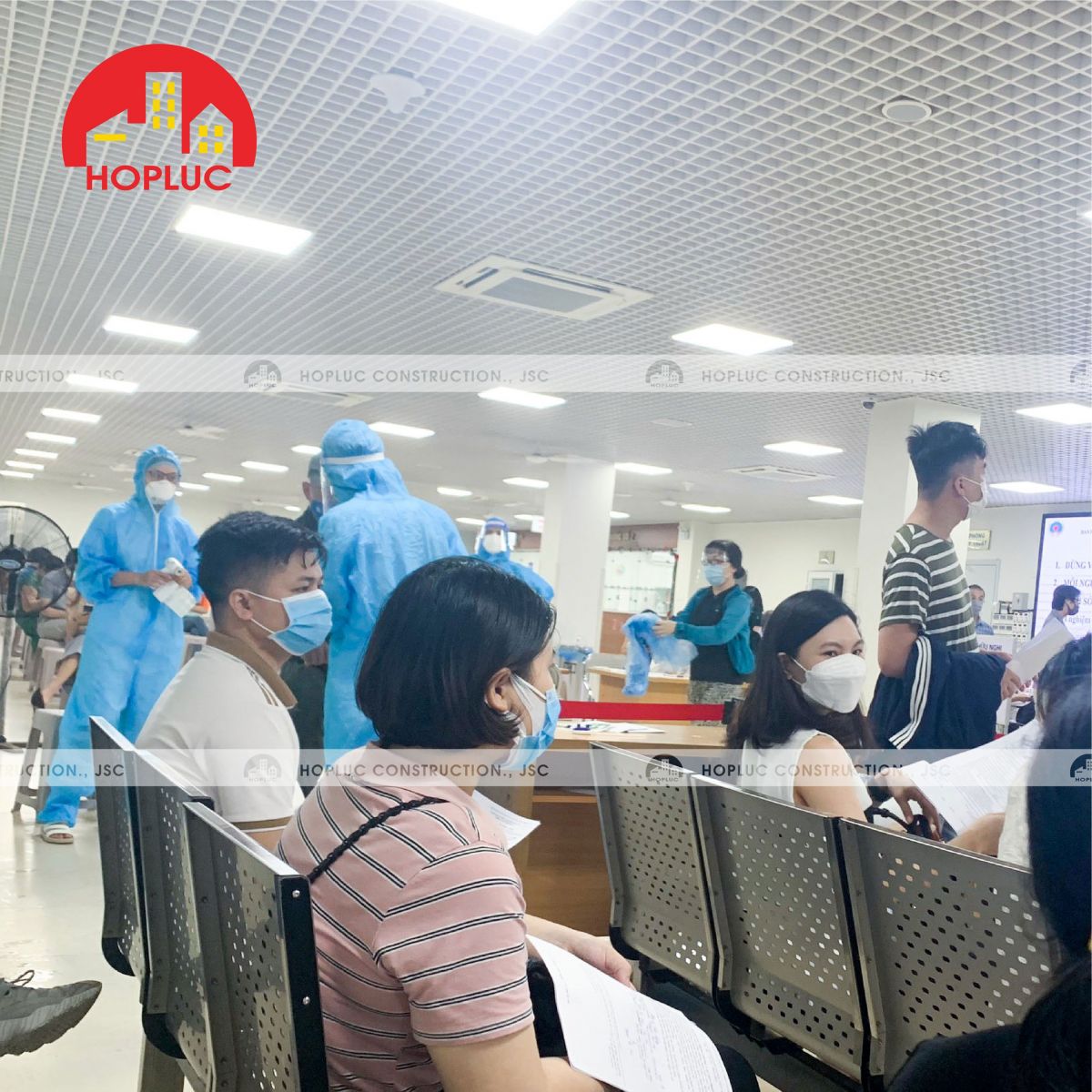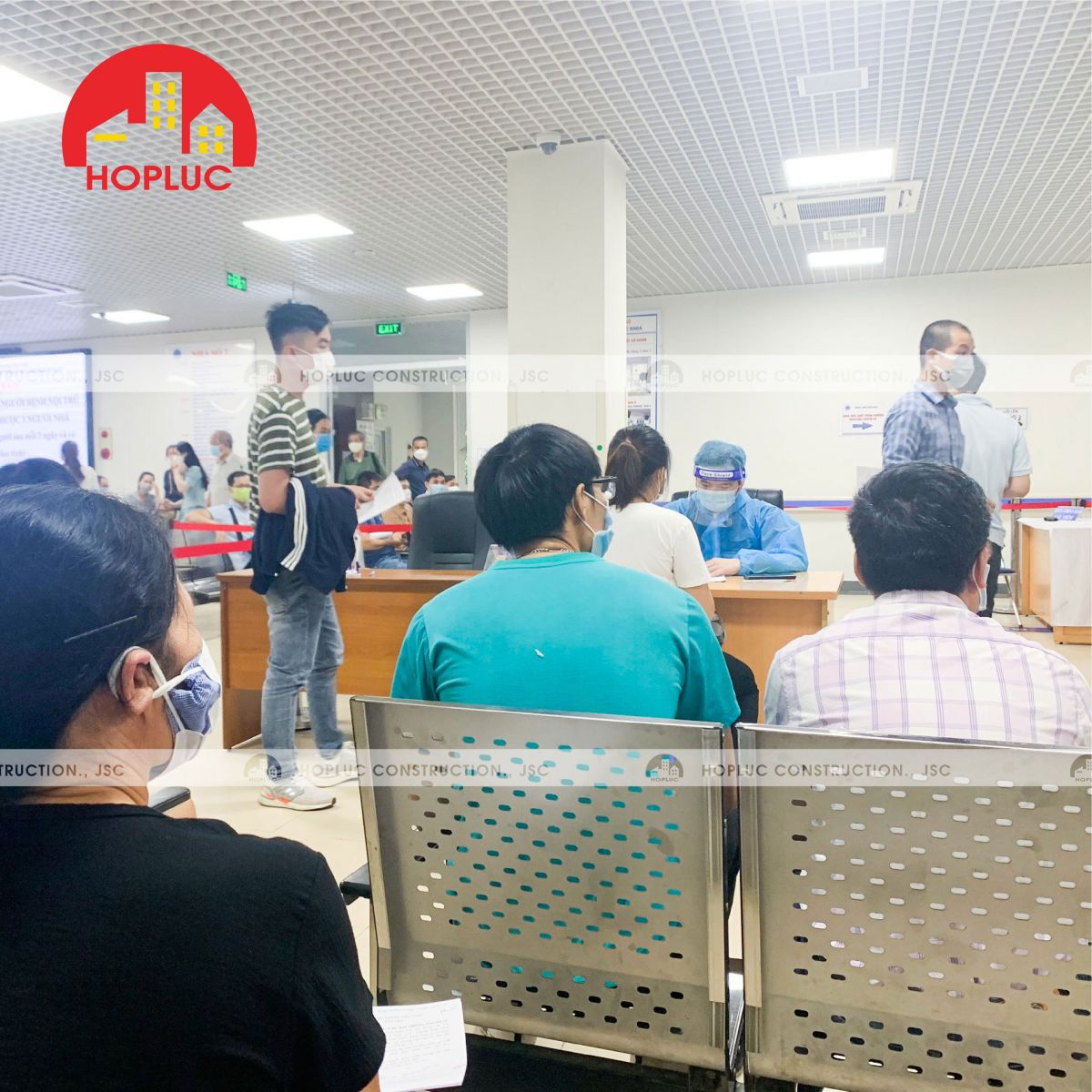 By sharing and understanding the difficulties during the epidemic period, organizing vaccination is a very meaningful activity exclusively for employees. Hopefully, thanks to the timely attention from the Board of Directors, all employees will be more enthusiastic to work and contribute to memorable milestones in the future together with the company.