HOPLUC AFFIRMS ITS POSITION – VIETNAM'S TOP 500 LARGEST ENTERPRISES IN 2022
Date Submitted: 31/03/2023
On May 1, 2023, HopLuc Construction Joint Stock Company was honored to attend the event VNR500, which ranked the 500 largest enterprises in Vietnam under the model of the Fortune 500. The event was held at Intercontinental Hanoi Landmark72 by Vietnam Report in collaboration with the VietnamNet newspaper
HopLuc was honorably ranked No. 173 in the top "500 Largest Private Enterprises in Vietnam" and No. 299 in the total "500 Largest Enterprises in Vietnam." This is the ranking of Vietnam's leading reputation, built on the results of independent research and assessment according to international standards by Vietnam Report Company to recognize and honor the worthy achievements of large-scale enterprises and maintain efficient and stable production and business activities.
HopLuc confidently strides on the path to becoming the top Build and Design (D&B) contractor in the industrial construction industry as a result of its accelerated growth, triumph over the COVID-19 pandemic, and the economic crisis.  This honorable title reaffirms the leadership's strong strategic vision and the perseverance of the team at HopLuc Construction Joint Stock Company over the course of the previous journey.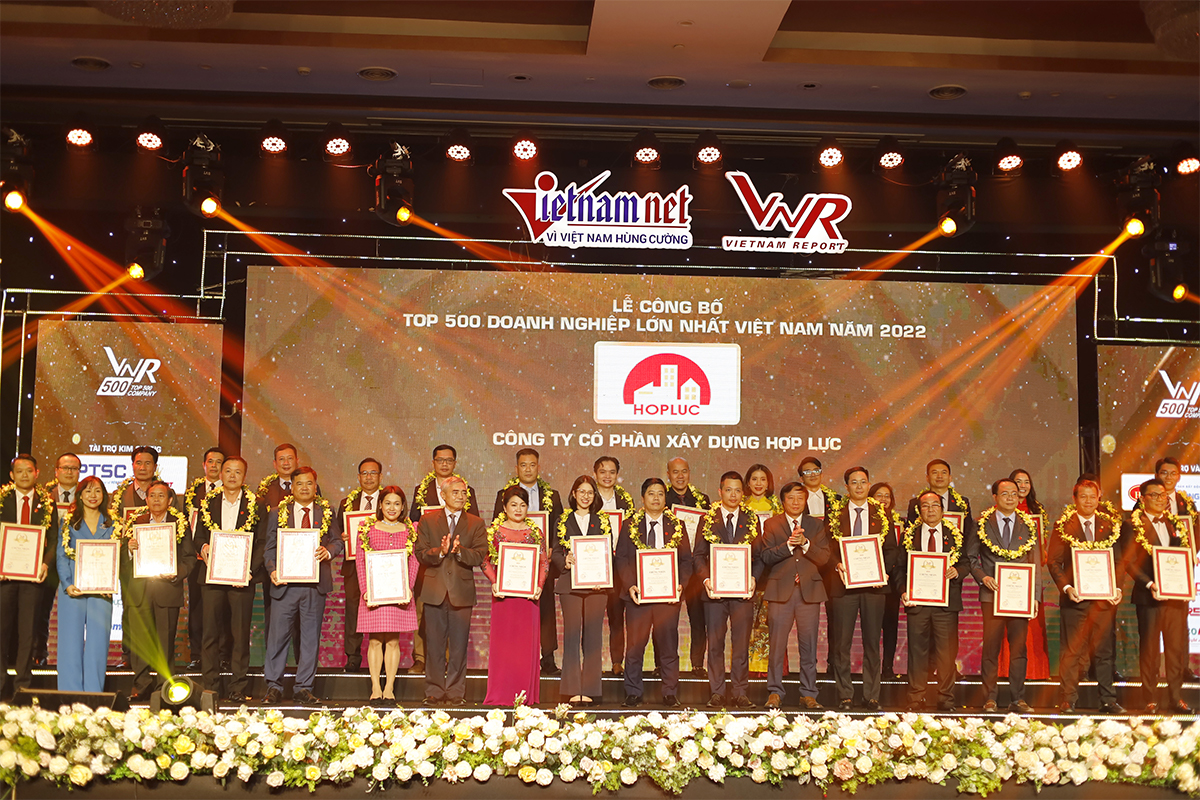 HopLuc Construction Joint Stock Company would like to express its sincere gratitude to all of the clients and partners who have consistently supported and trusted HopLuc over the years. We will continue to make further efforts in the future to create works of international quality while bringing HopLuc powerful and far-reaching forces.