GROUND-BREAKING CEREMONY OF SONG HONG – NGHIA HUNG EXPORT GARMENT FACTORY PROJECT
Date Submitted: 18/03/2021
On the morning of March 18th 2021 , Song Hong - Nghia Hung Export Garment Factory Project (Song Hong 10) was held in Nghia Phong Commune, Nghia Hung District, Nam Dinh Province.
Attending the ceremony were representatives from the Board of Director of Song Hong Garment Joint Stock Company, the project's main contractor: Hop Luc Construction Joint Stock Company; local government leaders, leaders of the Vietnam Textile & Apparel Association and other distinguished guests.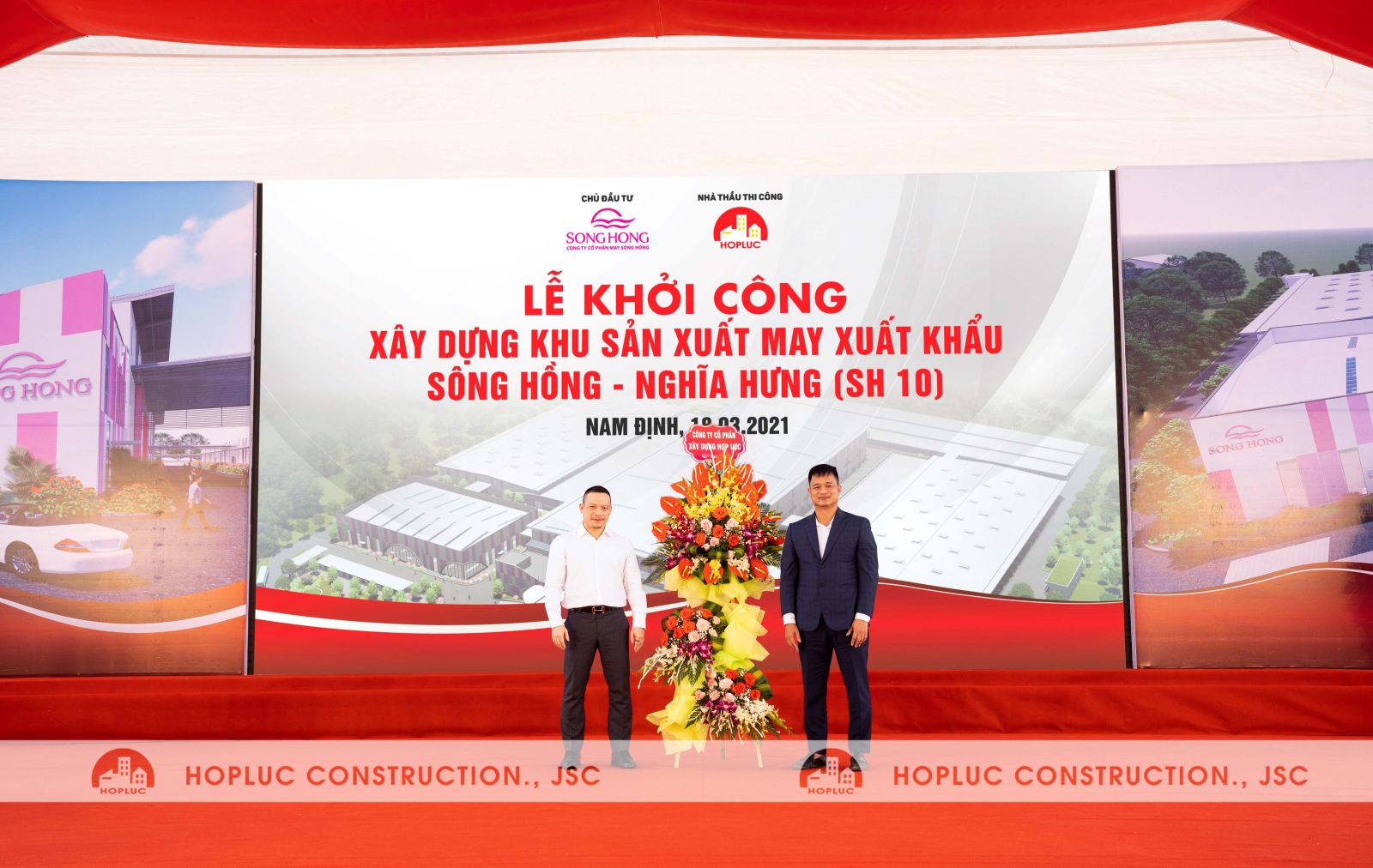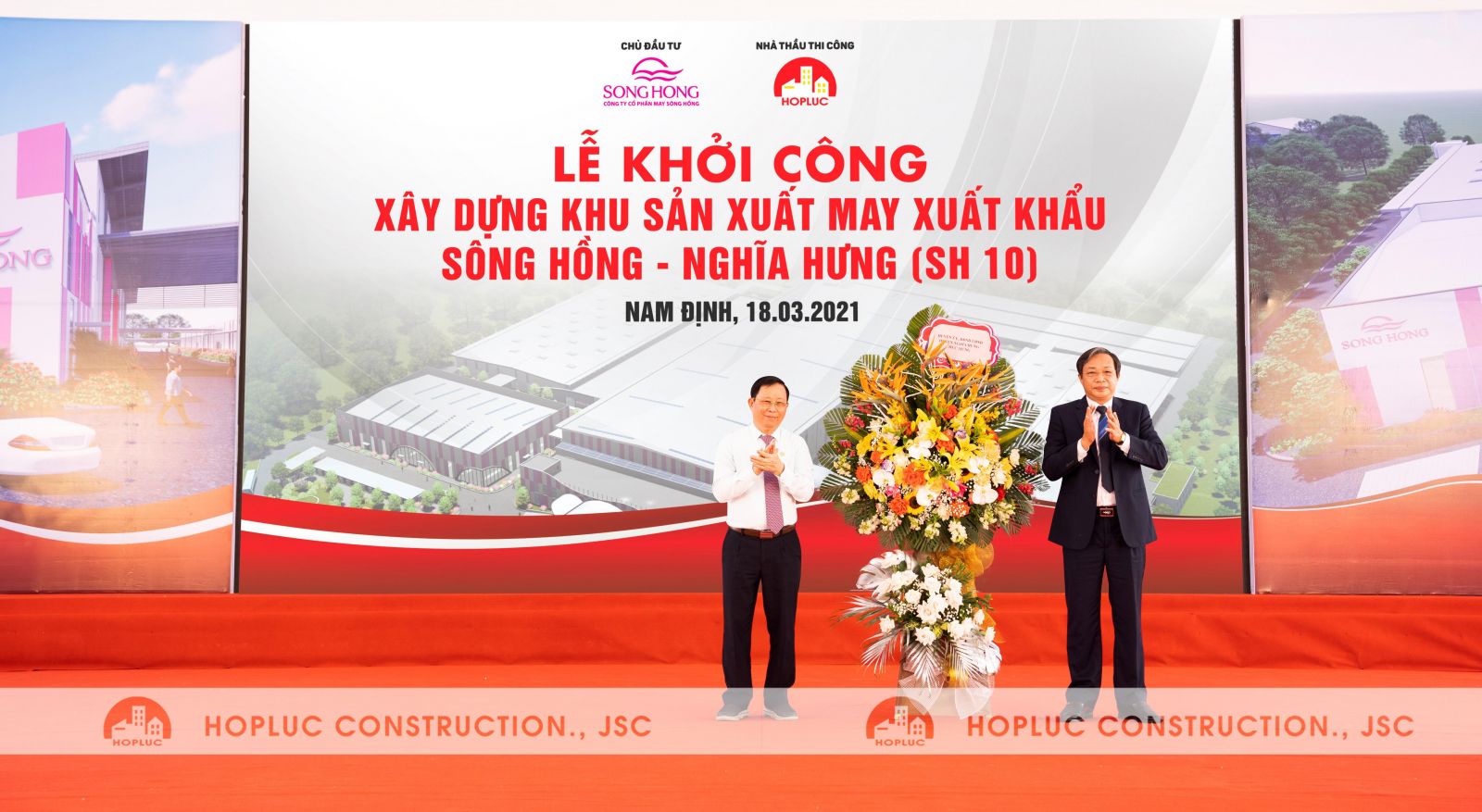 PROJECT INFORMATION
PROJECT: SONG HONG - NGHIA HUNG EXPORT GARMENT FACTORY
LOCATION: NGHIA PHONG COMMUNE, NGHIA HUNG DISTRICT, NAM DINH PROVINCE
SCOPE OF WORK: MAIN CONTRACTOR
LAND AREA: 77,673 M2
TOTAL FLOOR AREA: 55,500 M2
CONSTRUCTION PERIOD: 03/2021-10/2021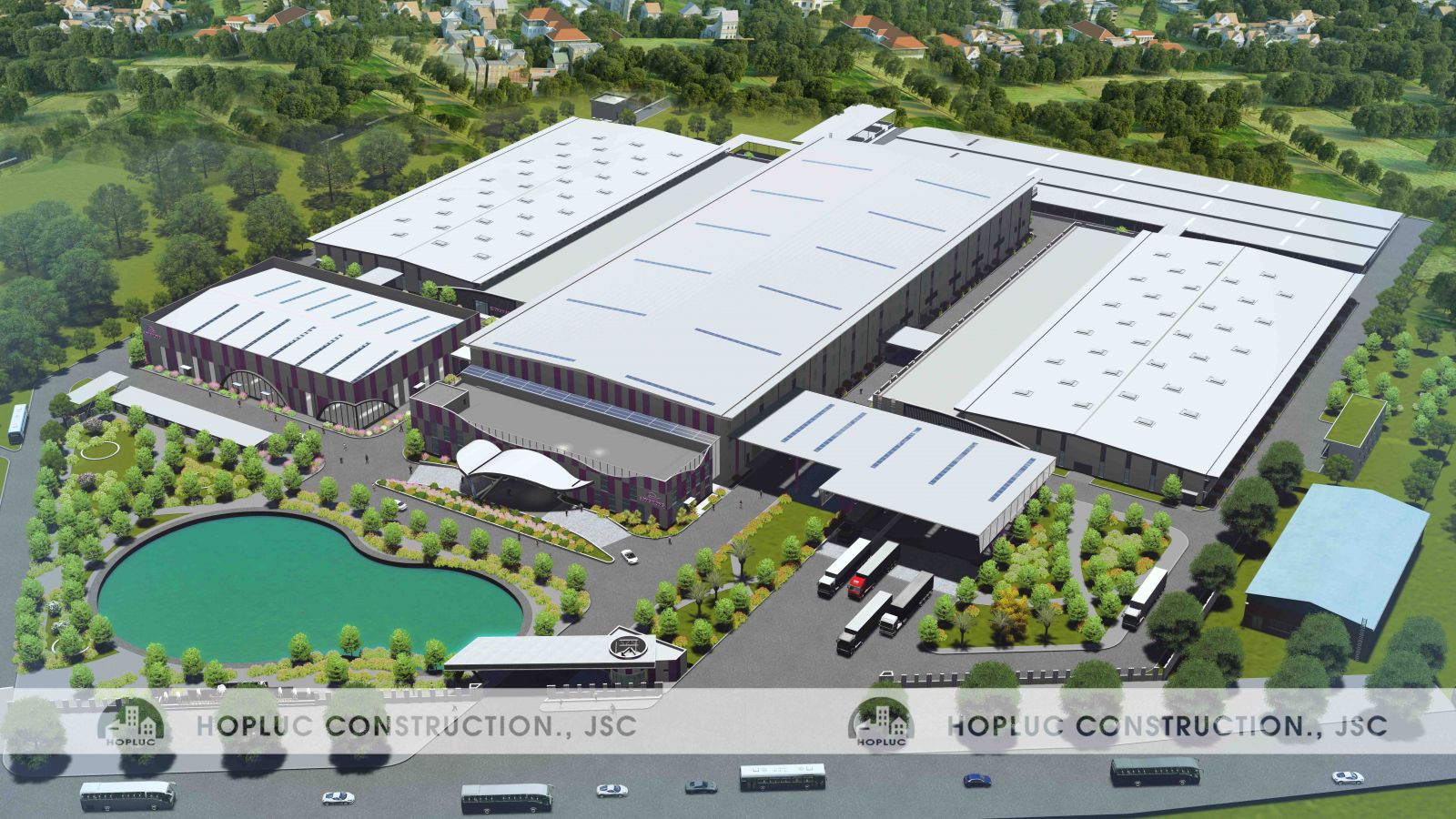 With the position as one of the biggest garment manufacturing companies, Song Hong Garment Joint Stock Company has been developing in terms of scale and product export orientation.
The project is built on an area of 7.7ha with over 40 production lines for sewing, knitting, weaving and applying modern technologies in protecting the environment.
When going into operation, the project will create jobs for nearly 3,000 workers, contributing to the growth of Nghia Hung District and Nam Dinh Province.
From the main contractor, Mr. Le Anh Hung, Chairman of Hop Luc Construction Joint Stock Company, also committed to complete the construction and hand over to the investor on schedule. Hop Luc will spend all the best resources for the project to meet quality requirements.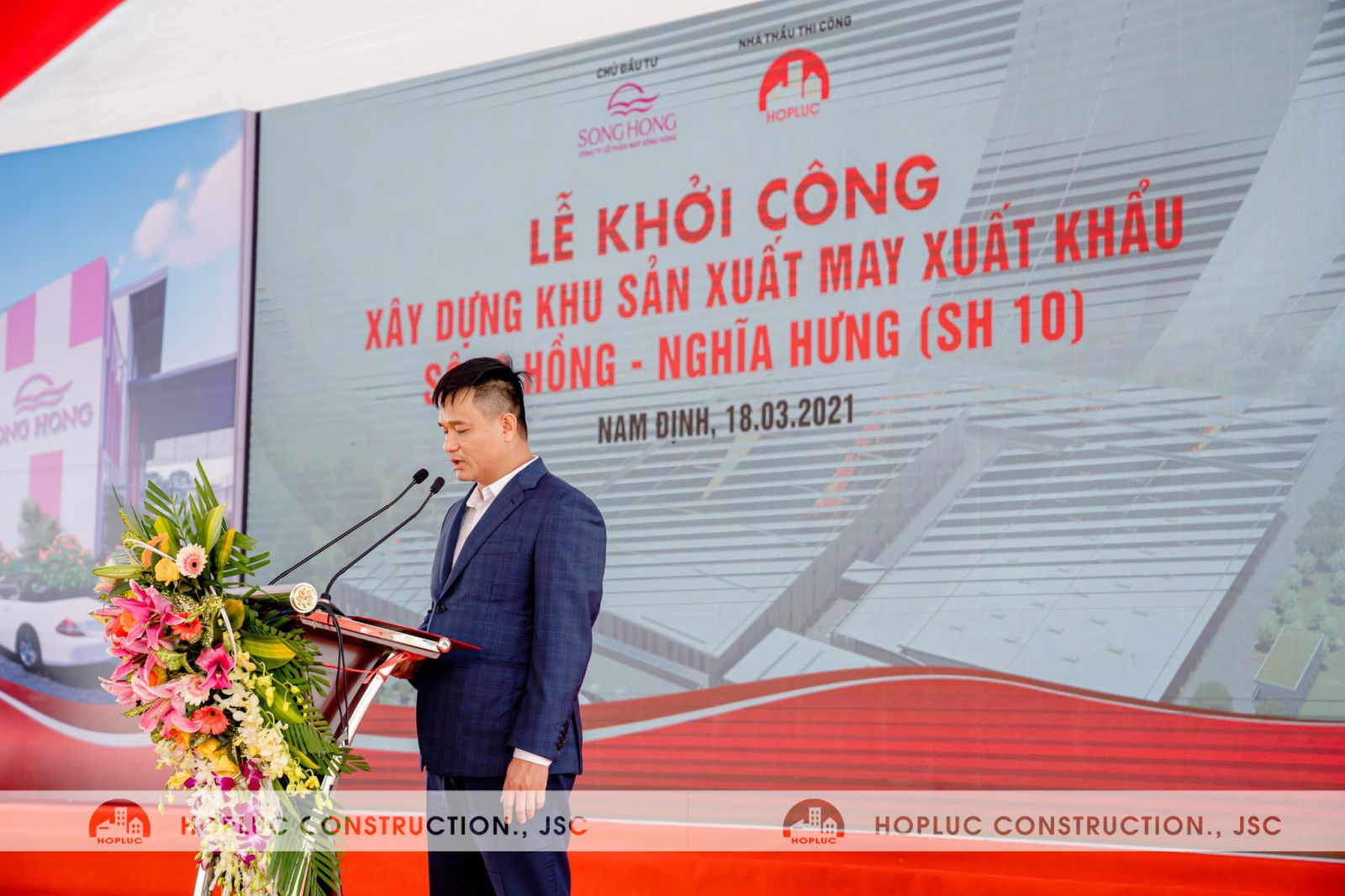 Hop Luc is one of the the leading companies in the industrial construction sector of Vietnam. We always strive to achieve rapid speed while ensuring safety, quality and reputation. Taking the role as a general contractor of many large-scale projects with high technical and artistic requirements, Hop Luc satisfied domestic and foreign investors.