GROUND-BREAKING CEREMONY OF INFRASTRUCTURE, WAREHOUSE CONSTRUCTION- INTERNATIONAL LOGISTICS PROJECT- BAC GIANG CITY
Date Submitted: 27/09/2021
On September 26th, 2021, HopLuc officially started Infrastructure, Warehouse construction – International Logistics Project - Bac Giang City.
Attending the ceremony were leaders of Bac Giang International Logistics Co., Ltd and representatives of the Board of Directors from HopLuc Construction Joint Stock Company.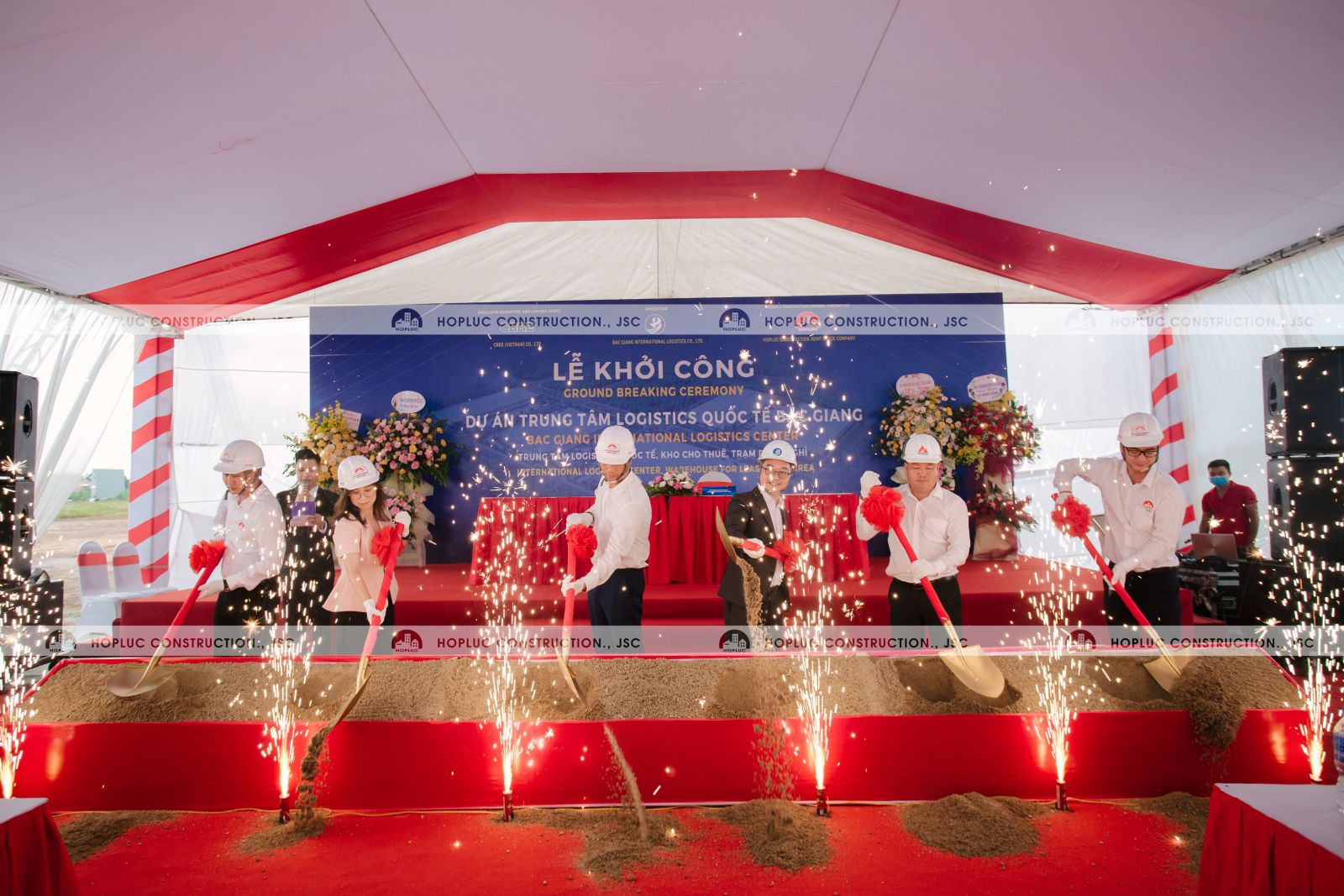 PROJECT INFORMATION
PROJECT: 
INFRASTRUCTURE, WAREHOUSE CONSTRUCTION- INTERNATIONAL LOGISTICS PROJECT- BAC GIANG CITY
OWNER: 
BAC GIANG INTERNATIONAL LOGISTICS CO., LTD
LOCATION:
 SONG KHE COMMUNE, BAC GIANG CITY, BAC GIANG PROVINCE
LAND AREA:
 144,457 M2 (STAGE 1)
TOTAL FLOOR AREA:
 81,346 M2 (STAGE 2)
SCOPE OF WORK: 
D&B
CONSTRUCTION PERIOD
: 10/2021 – 03/2022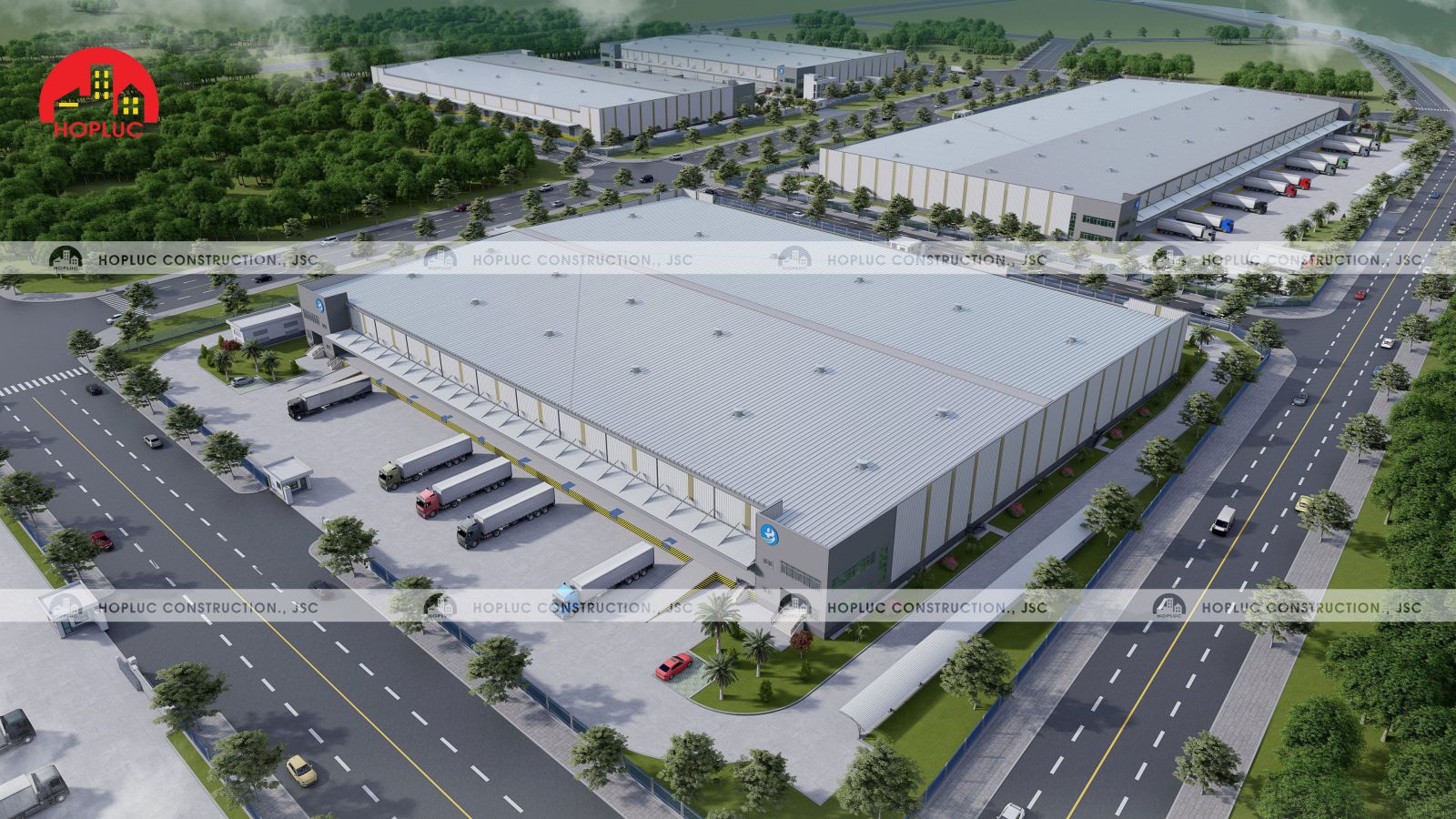 Stage 1 of the project is built on a total of 144,457 m2. The investor aims to make Bac Giang International Logistics Center a "Modern International Logistics Center" with high-quality transshipment services and world-class supply chains.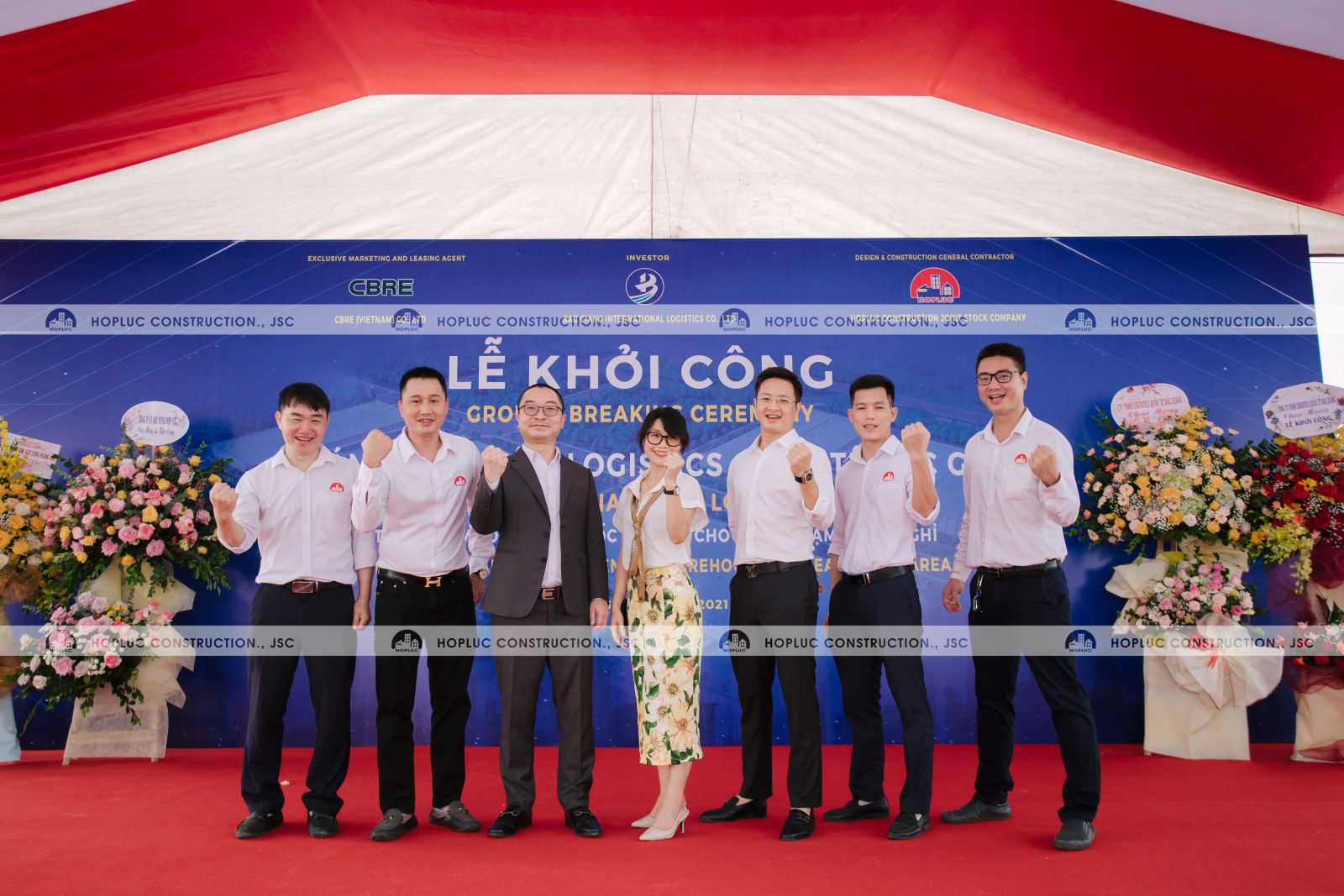 The project is expected to be completed in March 2022. Once completed, the project will become a focal point, distribution, and transshipment of goods and a shopping center in directions from Lang Son province to Hanoi Capital and vice versa; it is also a stopover station for transporting goods from the northern mountainous areas to the seaports of Quang Ninh province, Hai Phong city and vice versa.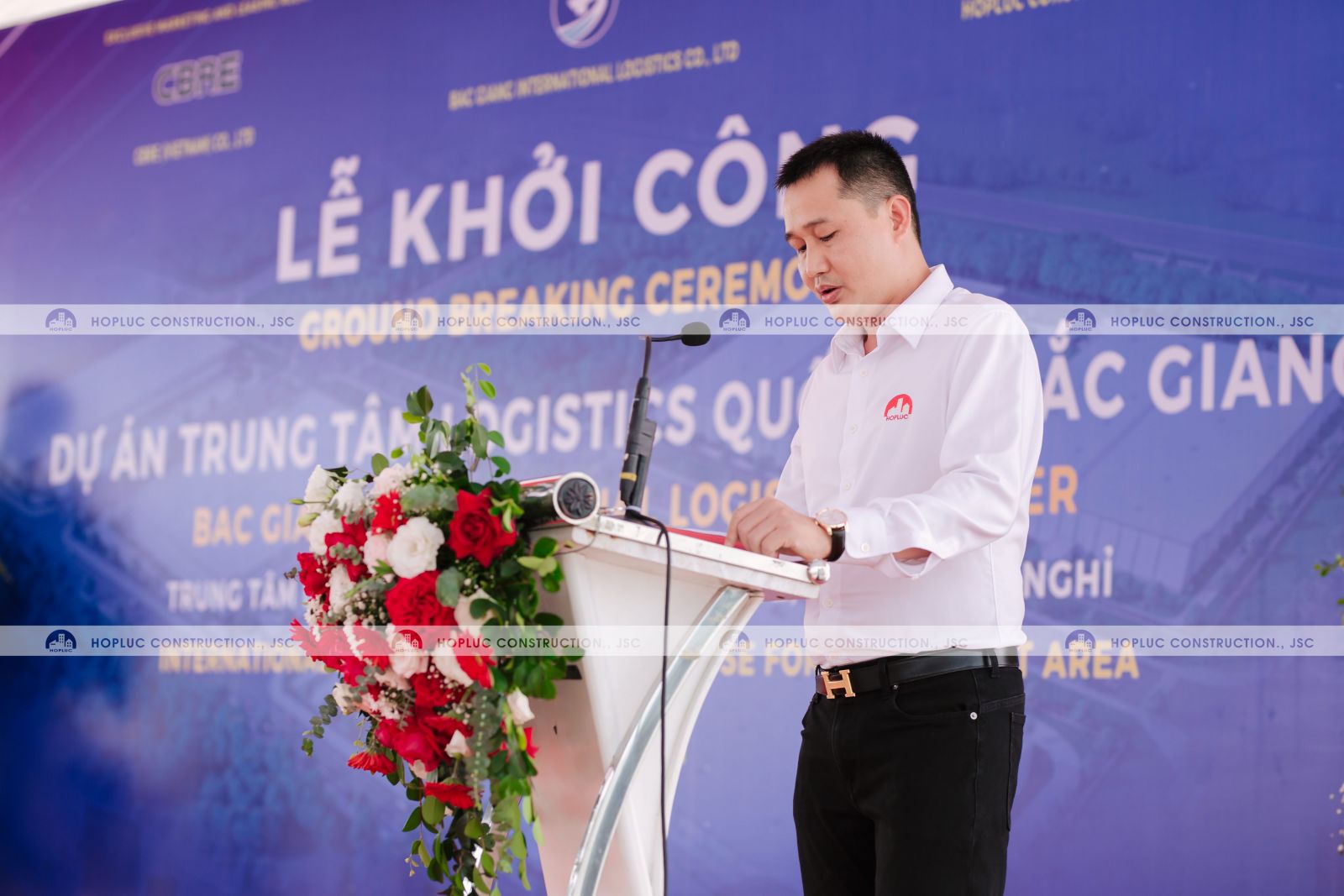 At the ceremony, Mr. Tran Ngoc Tan - General Director of HopLuc Construction Joint Stock Company, expressed his joy and excitement when HopLuc became the project's D&B contractor. He said, "HopLuc Construction Joint Stock Company committed to complete the work and hand it over to the investor in 150 days. We will use all the best resources to bring the highest satisfaction to the investor. The trust and expectation of the investor is pressure but also a motivation for us to make more efforts to bring the project to the destination safely, on schedule, and to ensure all technical requirements."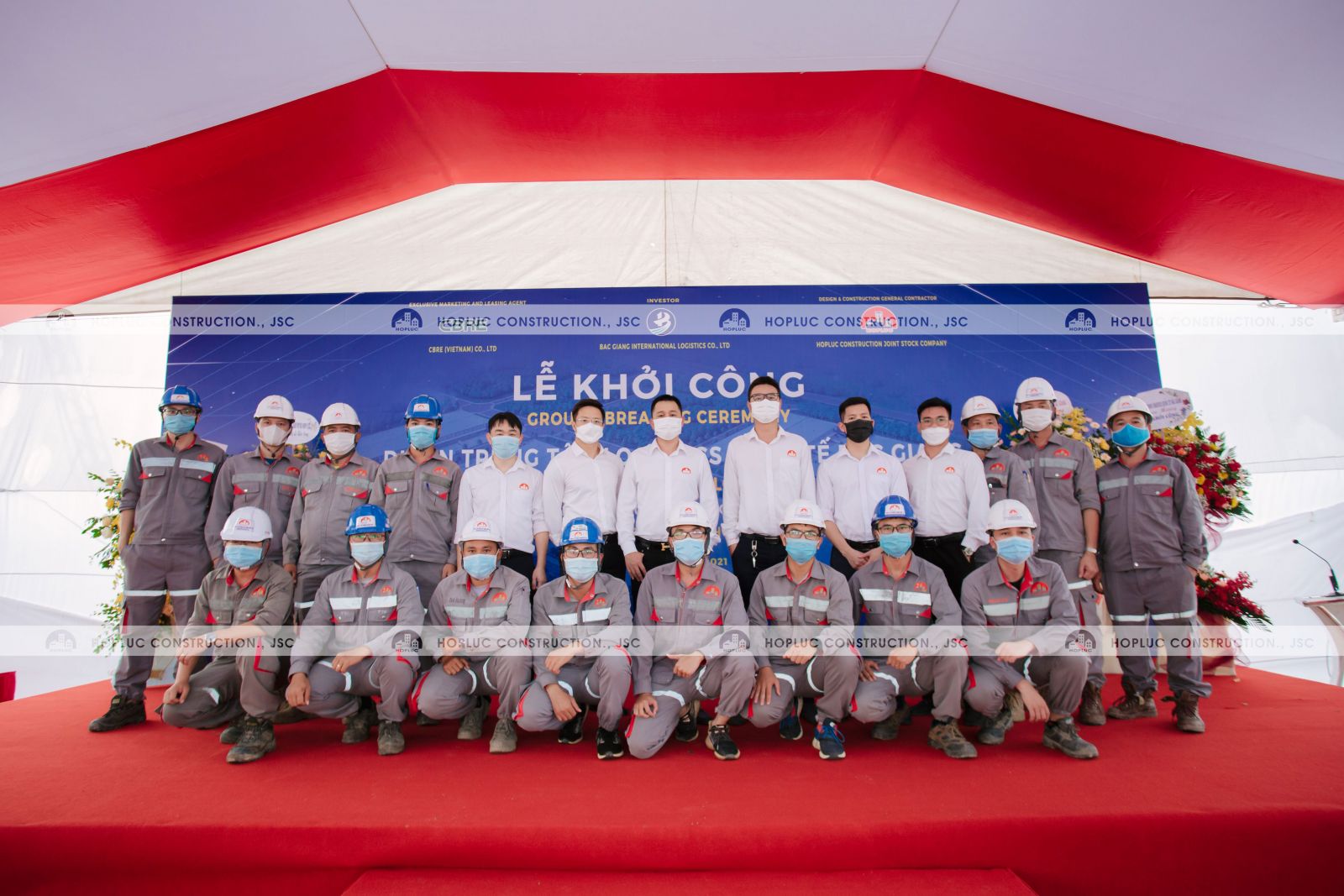 This significant event marks a new milestone - restarting construction, starting a new normal life in safe areas, gradually restoring production and business activities, and creating jobs and income for workers. With a strong capacity in finance and work and extensive experience in the construction field, HopLuc is always a reliable partner of domestic and foreign investors. We continue to be present in many regions, building large-scale projects and bringing long-term development value.