GROUND BREAKING CEREMONY: LUXSHARE-ICT CO., LTD FACTORY – COMPLEX NO.2
Date Submitted: 04/10/2019
This is the 2nd phase of the project with total contract value of VND 547 billion. Previously, the 1st phase was started in October 2016 until May 2017 with total contract value of over VND 500 billion.
PROJECT DETAIL: LUXSHARE-ICT FACTORY COMPLEX NO.2
Project name: Luxshare-ICT (Quangchau) factory – Complex no.2.
Location: Quang Chau IP, Bac Giang Province
Scope of work: Design & Build
Total floor area: 104,264 m2
Contract value: VND 547 billion (VAT not included)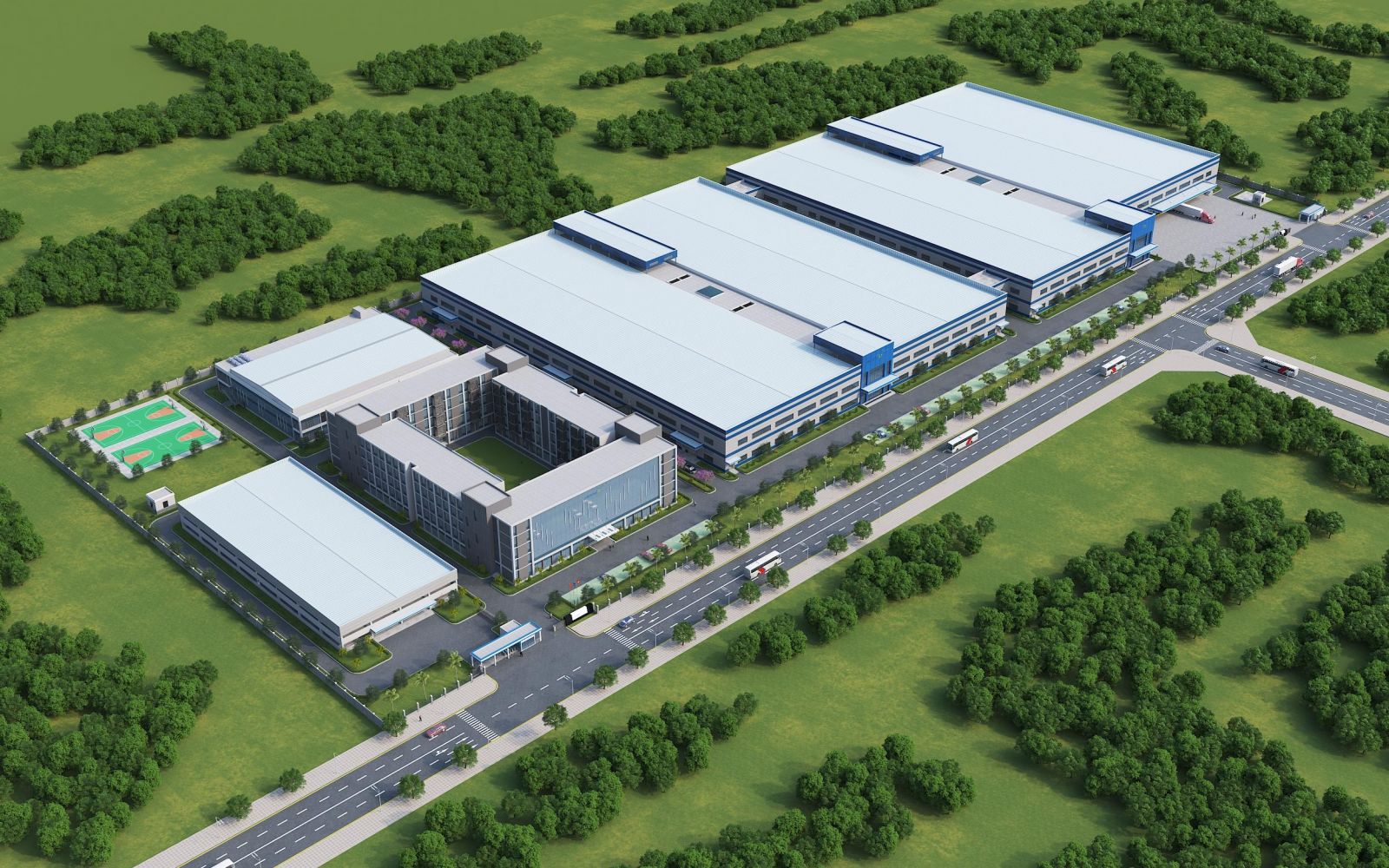 DEVELOPMENT STAGES OF THE WHOLE
LUXSHARE-ICT FACTORY PROJECT
Luxshare-ICT is one of the six leading electronic components manufacturing groups in China. When investing in construction in Bac Giang, the company's main products are cables and connectors for 3C (computer, telecommunication and consumer electronic), cables for car and for medical. Luxshare – ICT is a high-tech company, specializing in manufacturing components for major phone brands such as: Apple and Samsung, Lenovo, Sony, Asus, Dell, Huawei….
In the last 4 years, Luxshare-ICT Precision Group has continuously invested to expand the scale of factories located in Bac Giang and Nghe An. Thanks to the success of the 1st phase, in this phase, Hop Luc is honored to continue receiving the trust from Luxshare-ICT to carry out construction Complex No.2.
Before that, Hop Luc Corp was also selected to be general contractor for design and build for both Luxshare-ICT factory clusters in Bac Giang and Nghe An. We are successfully with Luxshare-ICT factory in these two areas to serve for the need transfering 30% of Airpod headphones's production line to Vietnam of Apple.
Specific construction phase:
2016 – 2017: Hop Luc designed and constructed LUXSHARE-ICT FACTORY – COMPLEX NO.1 on an area of 140,000 m2 with contract value of over VND 500 billion at Quang Chau Industrial Park, Viet Yen, Bac Giang.
September 2019: Starting construction of LUXSHARE-ICT (NGHE AN) FACTORY at VSIP Nghe An Industrial Park with total land area of 206,710 m2.
With 10 years of establishment and development, at the moment, Hop Luc has a strong financial potential and extensive experience. All Hop Luc's employees are always striving constantly with the desire to bring trust to customers, bring quality projects with the highest level of safety. Hop Luc's goal in the future is connecting power, long-term development, promising to bring many new projects which have a lot of contribution not only for the construction industry but also for the society.