GROUND BREAKING CEREMONY: BUILDING DTY 60HA FEPV FACTORY
Date Submitted: 09/01/2020
Construction project detail:
Project: DTY 60ha FEPV Factory
Location: Bau Bang IP, Binh Duong Province
Owner: Polytex Far Eastern (Vietnam) Co., Ltd
Contract value: 477,620,000,000
Construction period: 210 days
Scope of work: Main contractor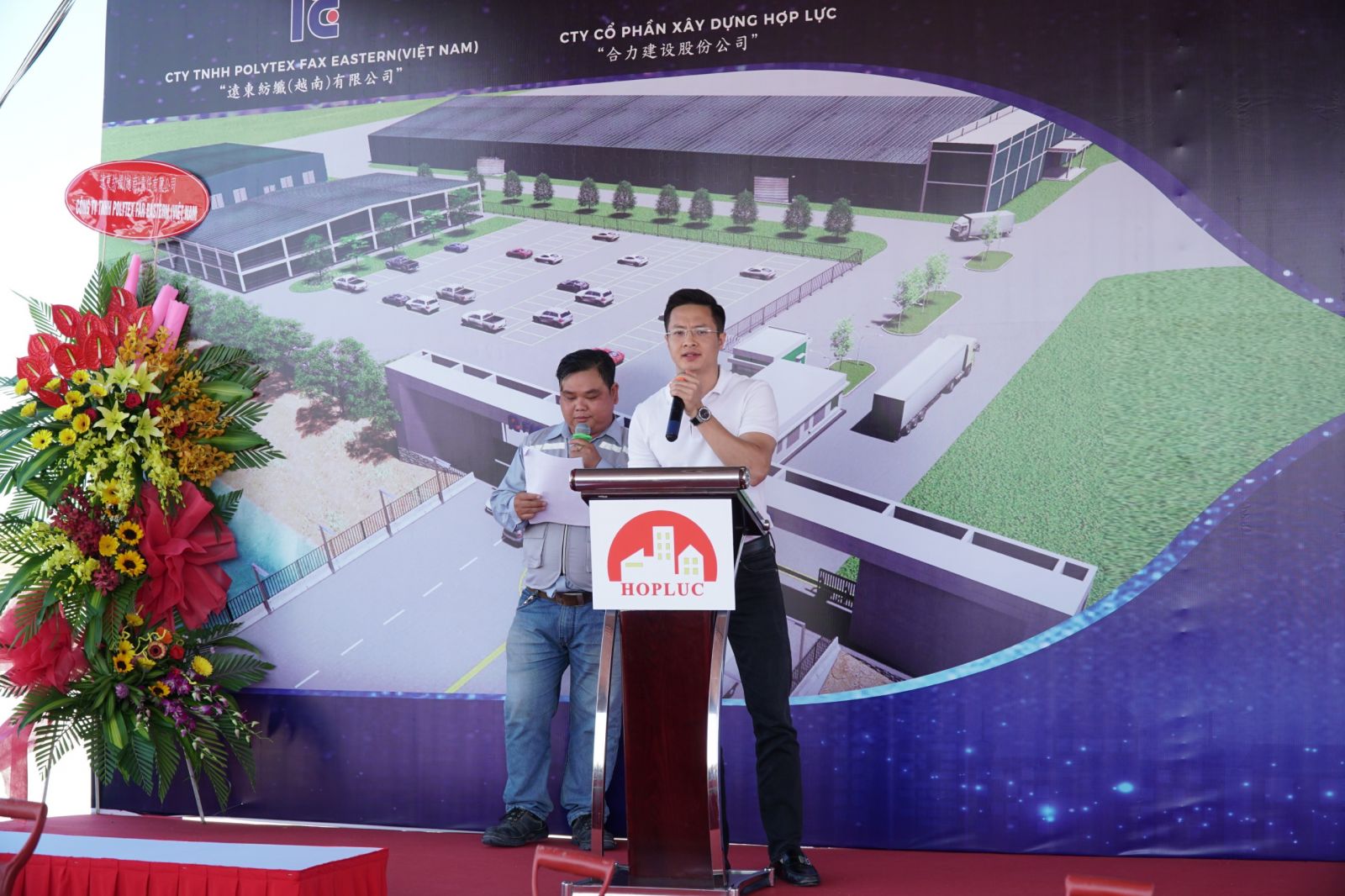 Polytex Far Eastern (Vietnam) Co., Ltd with total investment of 1.3 million USD is a subsidiary of Far Eastern Group – one of the largest multidisciplinary corporations in Taiwan. This is the 4th contract that Hop Luc signed with Polytex.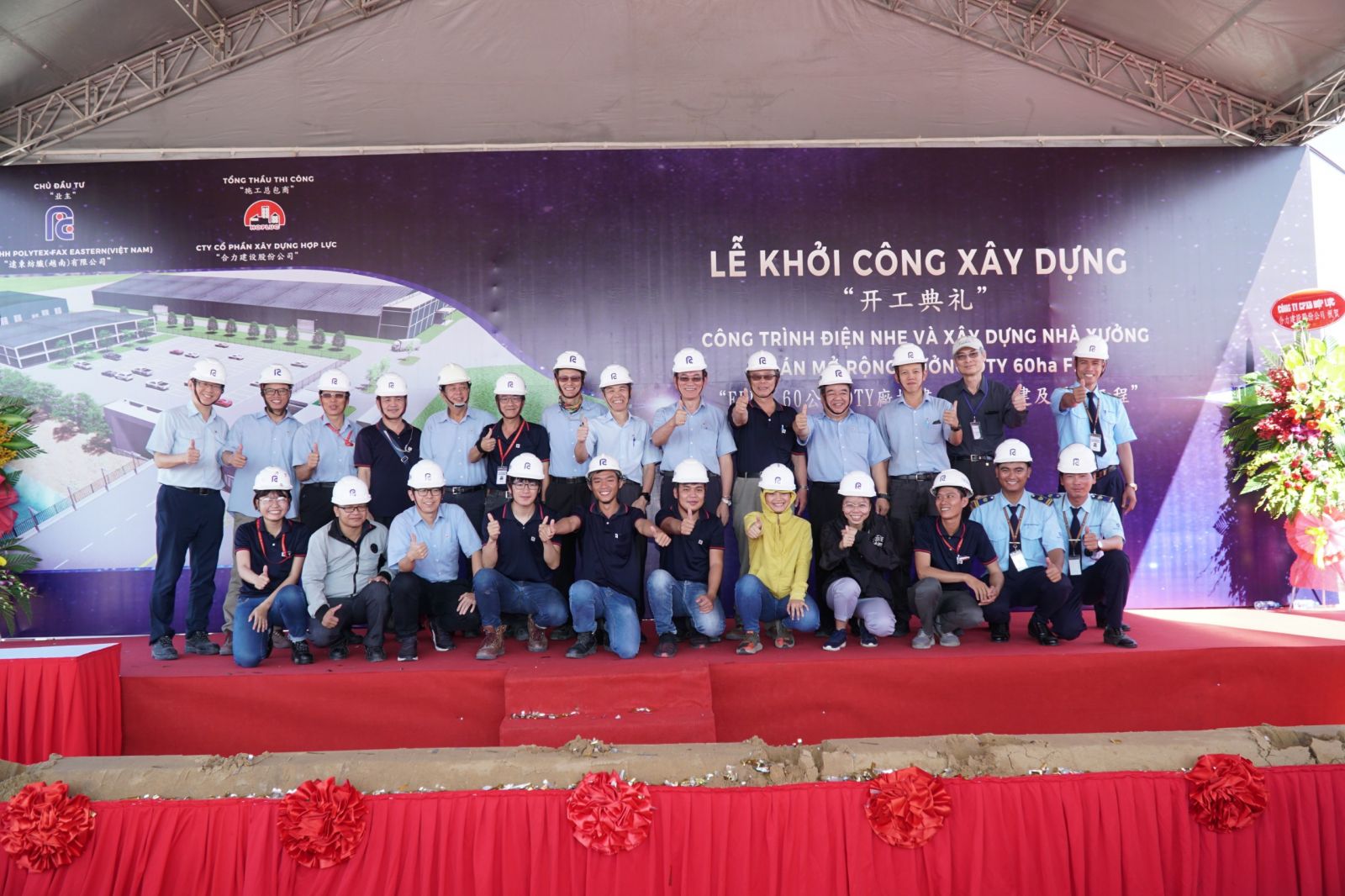 Hop Luc's advantages in comparison with other construction companies
Hop Luc is built on the foundation of development and growth from strong resources, so the company has potential for development along with its own outstanding advantages that not all companies have. Can say:
Hop Luc has inherited the management system with extensive experience, high qualification and outstanding adaptability to the changes of market.
The company has developed a large team of employees with extensive experience and high qualification in many different sectors
Hop Luc has a complete and modern construction equipment system to meet all customer's needs in large projects.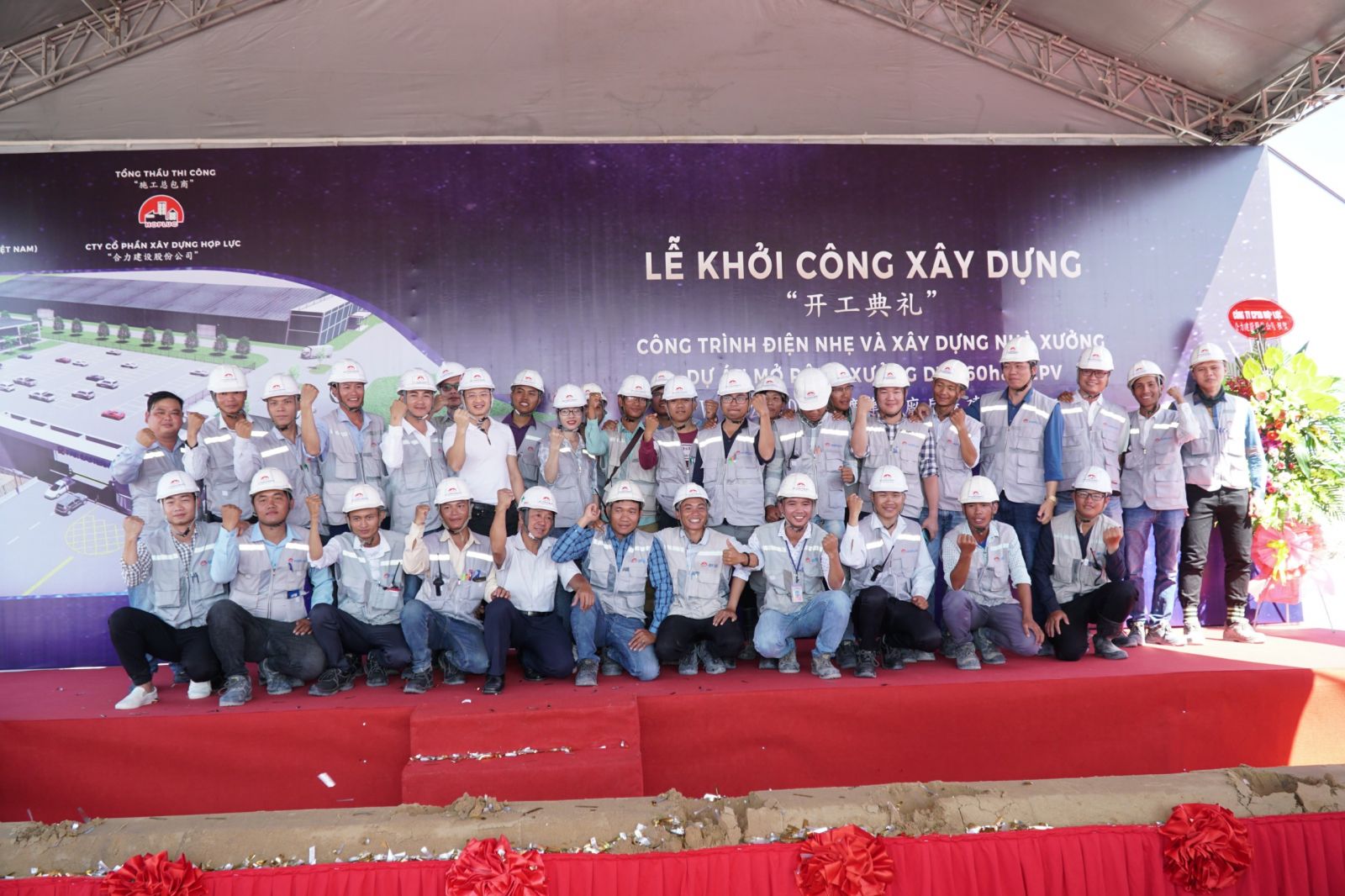 To win this package, Hop Luc defeated 4 contractors (3 foreign contractors and 1 Vietnamese contractor). We proved for the Client not only construction capacity, financial capacity but also solutions to help Investor optimize construction costs. With each project, Hop Luc strictly adheres to professional quality, aesthetics, labor safety as well as meets construction schedule. Due to these strengths, Hop Luc is gradually asserting itself to create absolute trust from customers.