HOP LUC IS HONOURED TO CONTINUE RECEIVING THE CERTIFICATE OF "EXCELLENT PARTNER OF THE YEAR" 2023 BY THE PROJECT OWNER
Date Submitted: 31/03/2023
Marking success as a Design and Build Contractor of FDI projects across the country, on March 13, 2023, Hop Luc was honored and proud to continue to be awarded the certificate of "Excellent Partner" by Mr. Jiang Hongzhai - Senior Vice President of Goertek Co., Ltd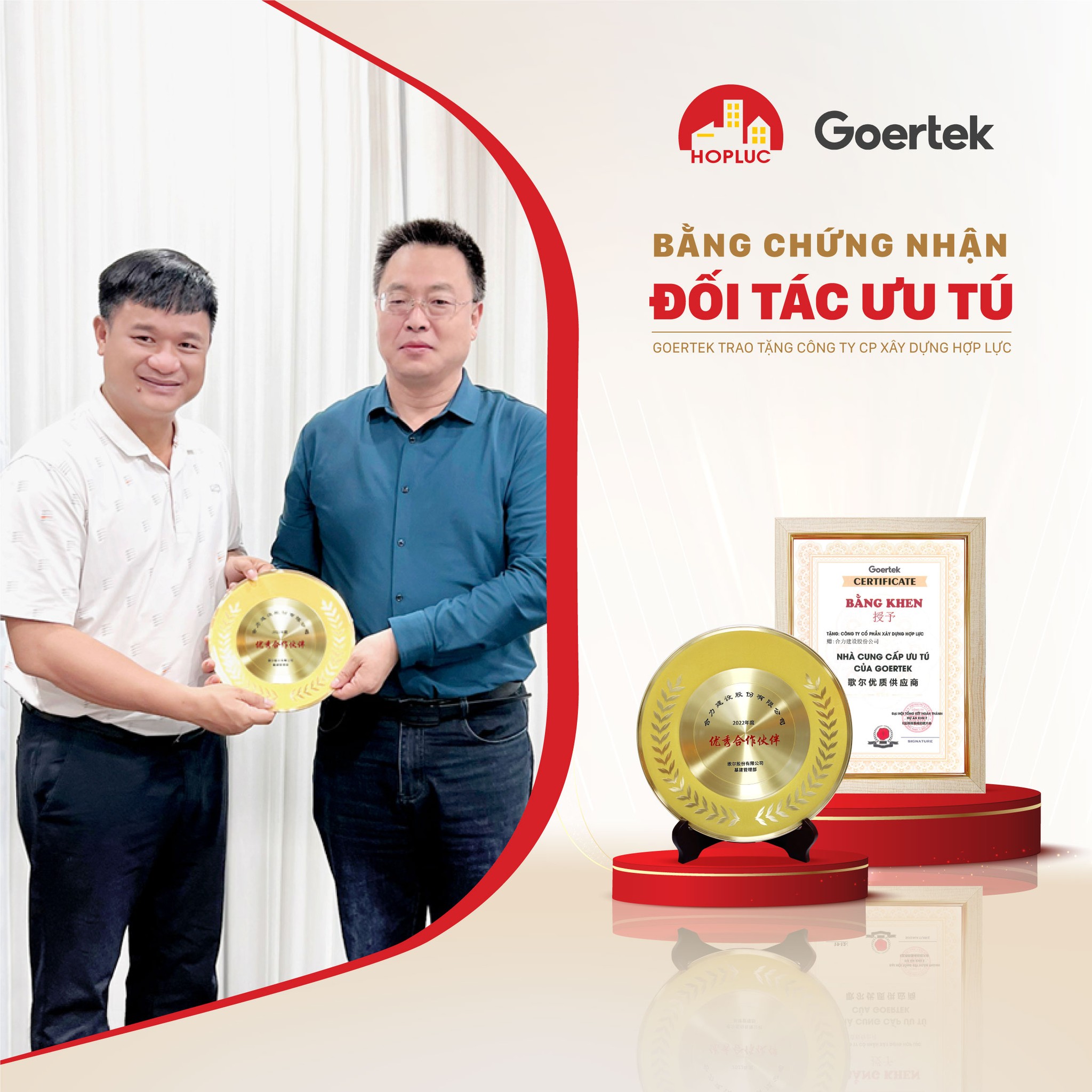 Goertek is a big corporation consisting of many member companies all over the world, operating in precision science and technology related fields and having a customer list of large electronic brands. Goertek has scaled up its operations in Vietnam with 8 factories and teams of more than 40,000 employees, engineers and Support & Management Specialists.
In 2019, Hop Luc has become a Design and Build contractor for Goertek Vina Science and Technology Co., Ltd factory project in Que Vo, Bac Ninh with a floor area of 264,356m2. This project is a series of works of great scale with strict technical and aesthetic requirements.
After nearly 1 year of completion, having achieved the satisfaction and appreciation of the Owner, 2022 Hop Luc continues to be trusted and selected as the General Contractor of the Goertek Vina precision industrial factory in Nghe An with a floor area of 215,995m2.
Hop Luc always commits to the safety of works, the assurance of technical quality, the handover on schedule, and the satisfaction of the Owner for every project.
In 2021 - 2022, Hop Luc was honored as "Goertek's Elite Supplier"
In 2023, Hop Luc is proud to continue to be awarded the "Excellent Supplier" certificate by the Owner.
Gaining today's achievements, Hop Luc would like to send our most sincere thanks to domestic and foreign investors for your confidence in us and entrusting the projects to us. We will constantly strive to develop and grow to stand firm, assert our leading position in the field of industrial construction, and contribute to a prosperous Vietnam.