GROUND-BREAKING CEREMONY OF NICE POWER SHOE SOLE AND TOE PROCESSING FACTORY
Date Submitted: 14/12/2020
Joining in positive and urgent working spirit at the end of the year, the groundbreaking ceremony of "Nice Power Shoe Sole and Toe Processing Factory" Project was held on December 14th, 2020 in Giao Tien Commune, Giao Thuy District, Nam Dinh Province by Hop Luc Construction Joint Stock Company.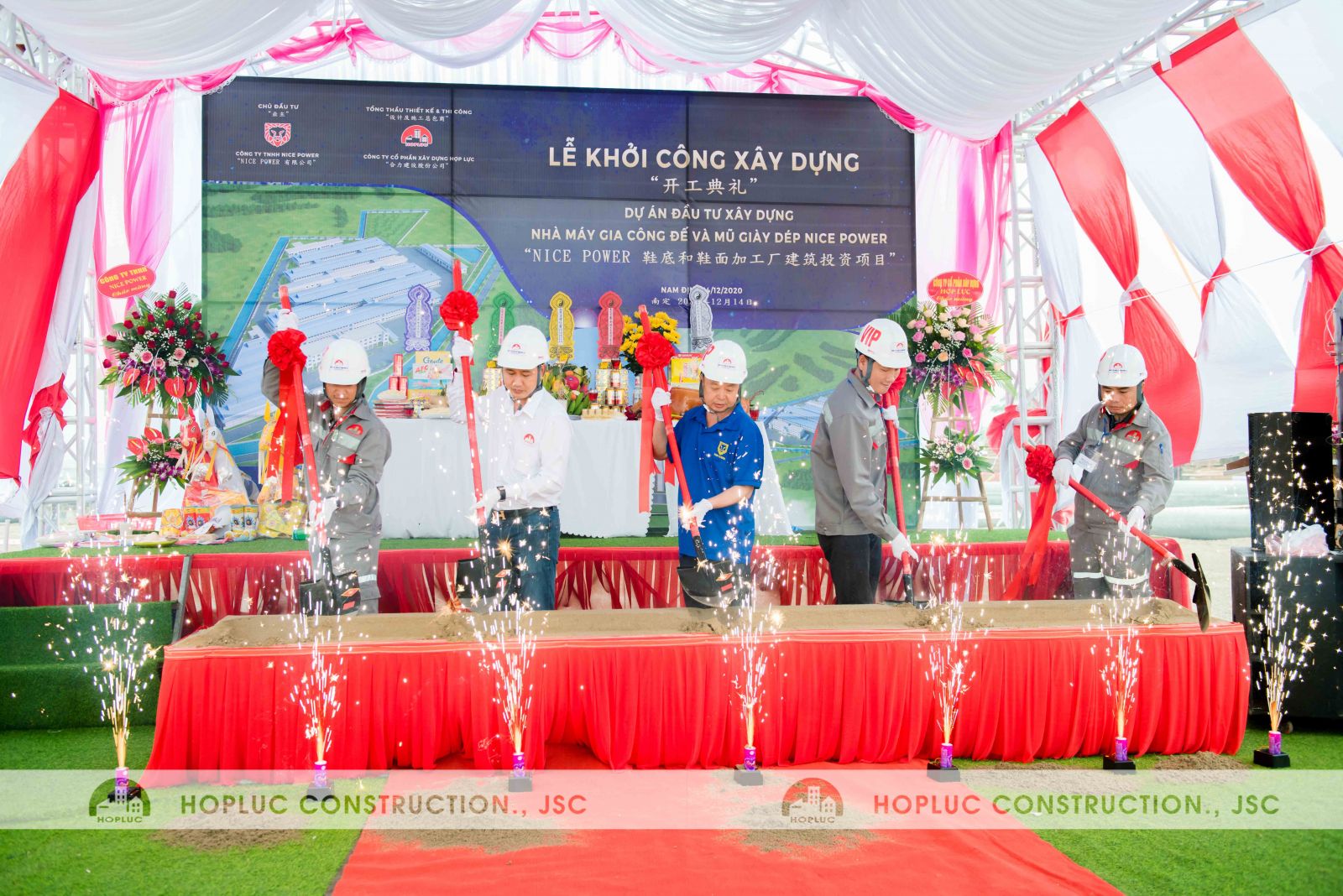 Attending the ceremony There were representatives of the investor - Nice Power Company Limited and Board of Management of Hop Luc Construction Joint Stock Company.
PROJECT INFORMATION
PROJECT: NICE POWER SHOE SOLE NAD TOE PROCESSING FACTORY
LOCATION: GIAO TIEN COMMUNE, GIAO THUY DISTRICT, NAM DINH PROVINCE
SCOPE OF WORK: DESIGN AND BUILD
LAND AREA: 65,648 M2
TOTAL FLOOR AREA: 39,501 M2
CONSTRUCTION PERIOD: 12/2020-05/2021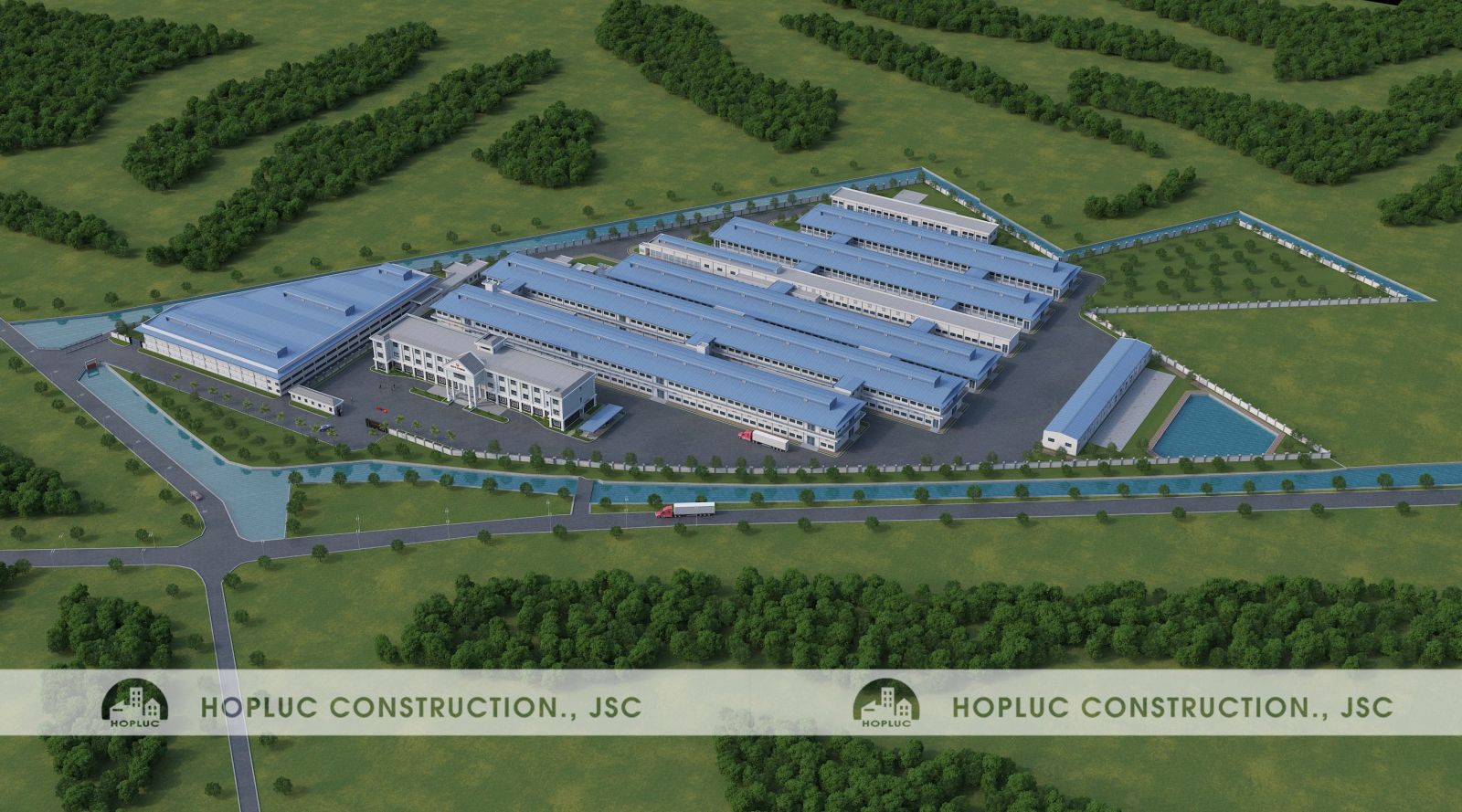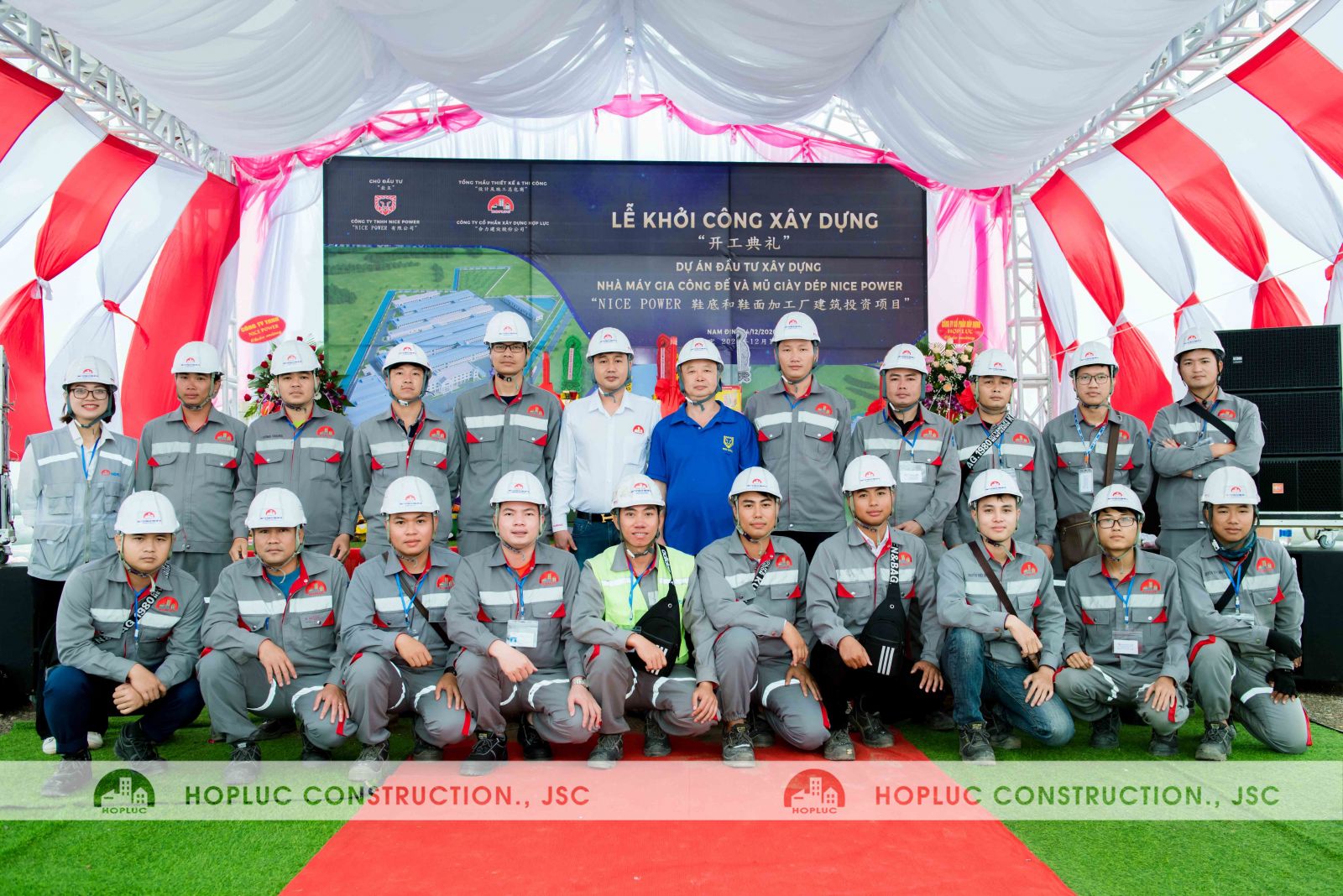 Receiving the trust from investor - Nice Power Co., Ltd, Hop Luc once again honored to be the general design and build contractor of the Project.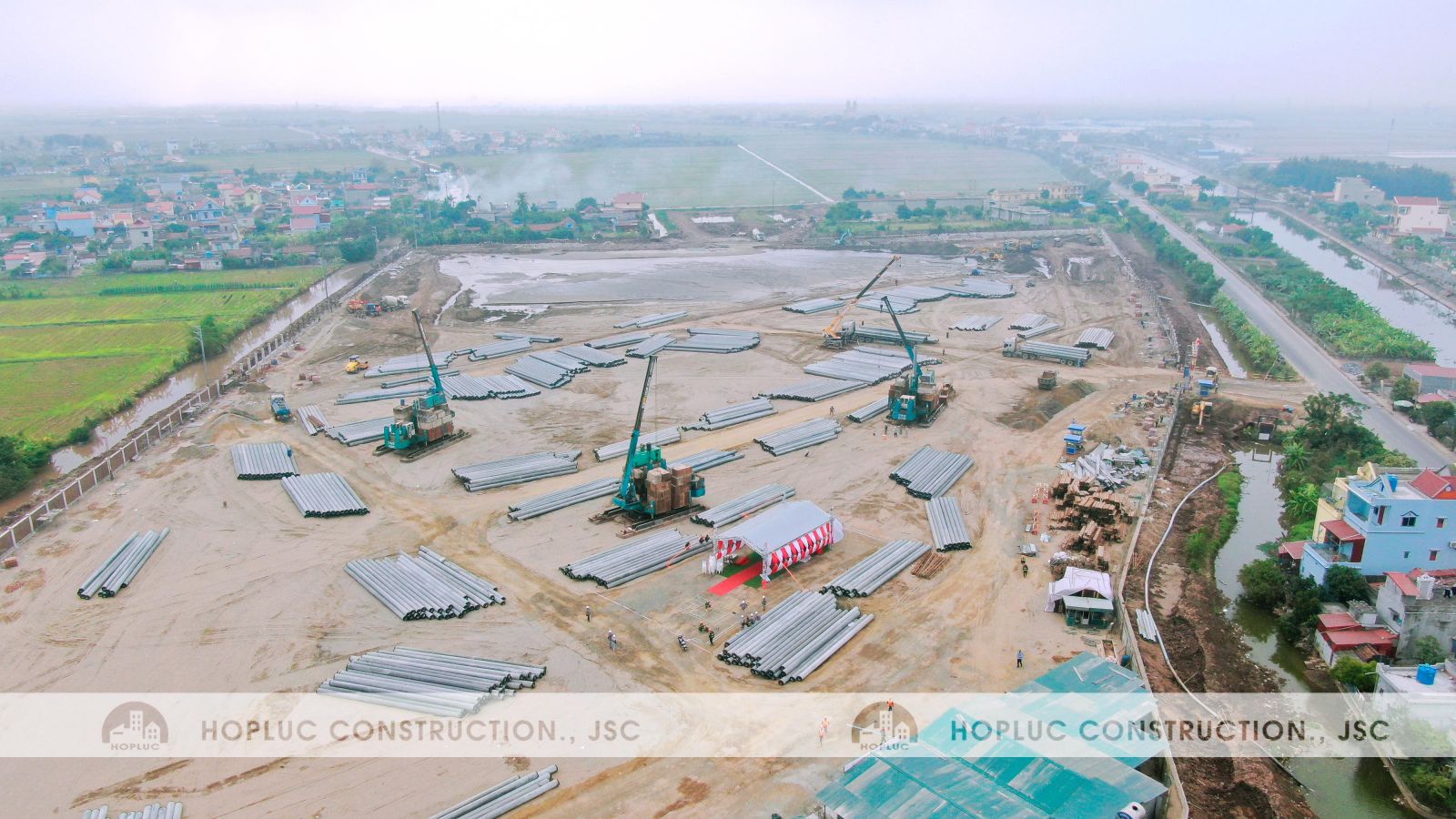 Over 10 years operating in the field of industrial construction with many large successful projects across the country, Hop Luc has contributed significantly to the change of the country.