GROUND-BREAKING CEREMONY OF GOERTEK PRECISION INDUSTRY VIETNAM FACTORY (PHASE 1)
Date Submitted: 27/02/2021
On the morning of February 27th  2021, the Groundbreaking Ceremony of Goertek Precision Industry VietNam Factory Project (phase 1) was solemnly held at WHA Industrial Zone 1 – Southeastern Nghe An Economic Zone, Nghi Loc District, Nghe An Province.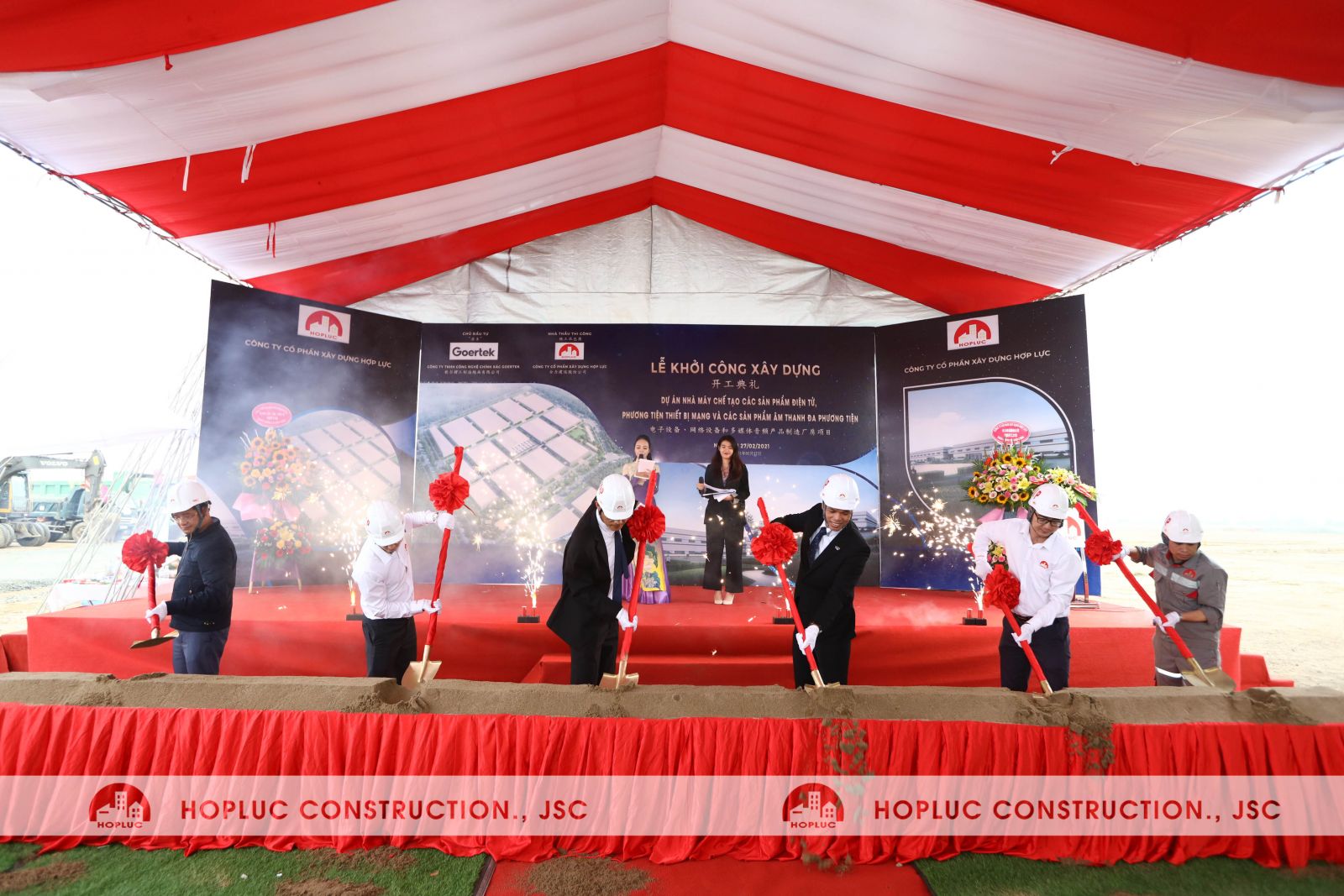 Attending the ceremony there were leaders of Goertek Precision Industry VietNam Co., Ltd and representatives of Hop Luc Construction Joint Stock Company.
PROJECT INFORMATION
PROJECT: GOERTEK PRECISION INDUSTRY VIETNAM FACTORY
TOTAL INVESMENT: USD 100 MILLION
LOCATION: WHA IDUSTRIAL ZONE 1, NGHE AN PROVINCE
SCOPE OF WORK: MAIN CONTRACTOR
LAND AREA: 400.000 M2
CONSTRUCTION PERIOD: 02/2021~ 09/2021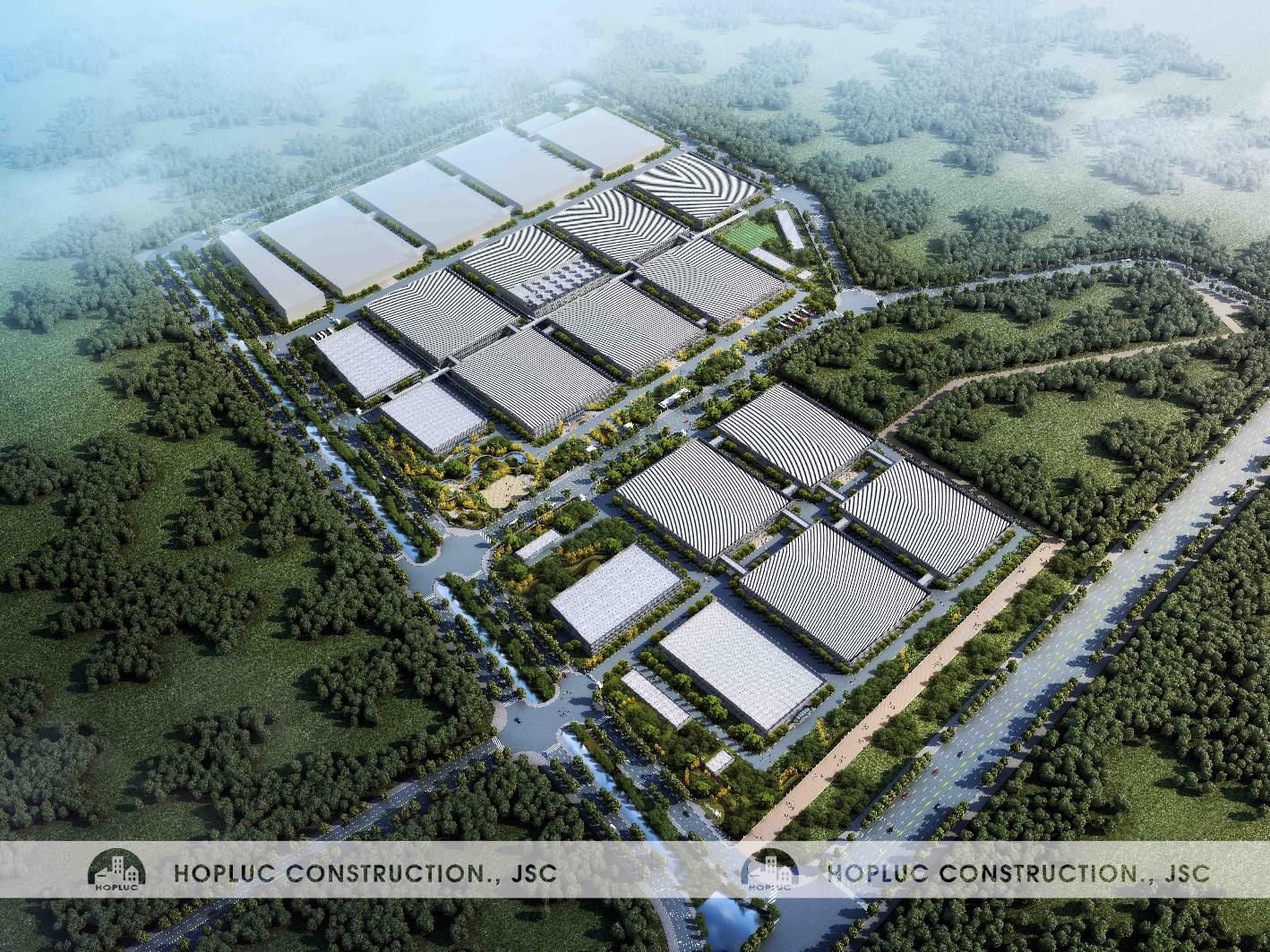 The project is built on an area of nearly 40ha with up to 100 million USD of total investment and a design capacity of more than 381 million products per year. Main products are electronic equipment, network facilities, and multimedia audio products.
The factory is expected to be completed in September 2021. It shall create jobs for tens of thousands of workers, make a great motivation to attract investors into Nghe An, contribute to the development of the province.
Goertek Precision Industry VietNam Co., Ltd belongs to Goertek Technology Group (Hong Kong). With experience in the field of manufacturing technology products in the global supply chain, Goertek Technology is a partner of the world's leading technology manufacturers, such as Google, Apple, Microsoft, Facebook, Amazon, Samsung, Sony ...
In 2019, Hop Luc Construction Joint Stock Company, with solid capacity and experience, was successful in Goertek Technology Vina Factory Project at Que Vo IP (Bac Ninh) as a D&B Contractor. It is the basis for the trust which make the investor continue to assign Hop Luc to be the general contractor for Goertek Precision Industrial VietNam Factory Project in Nghe An.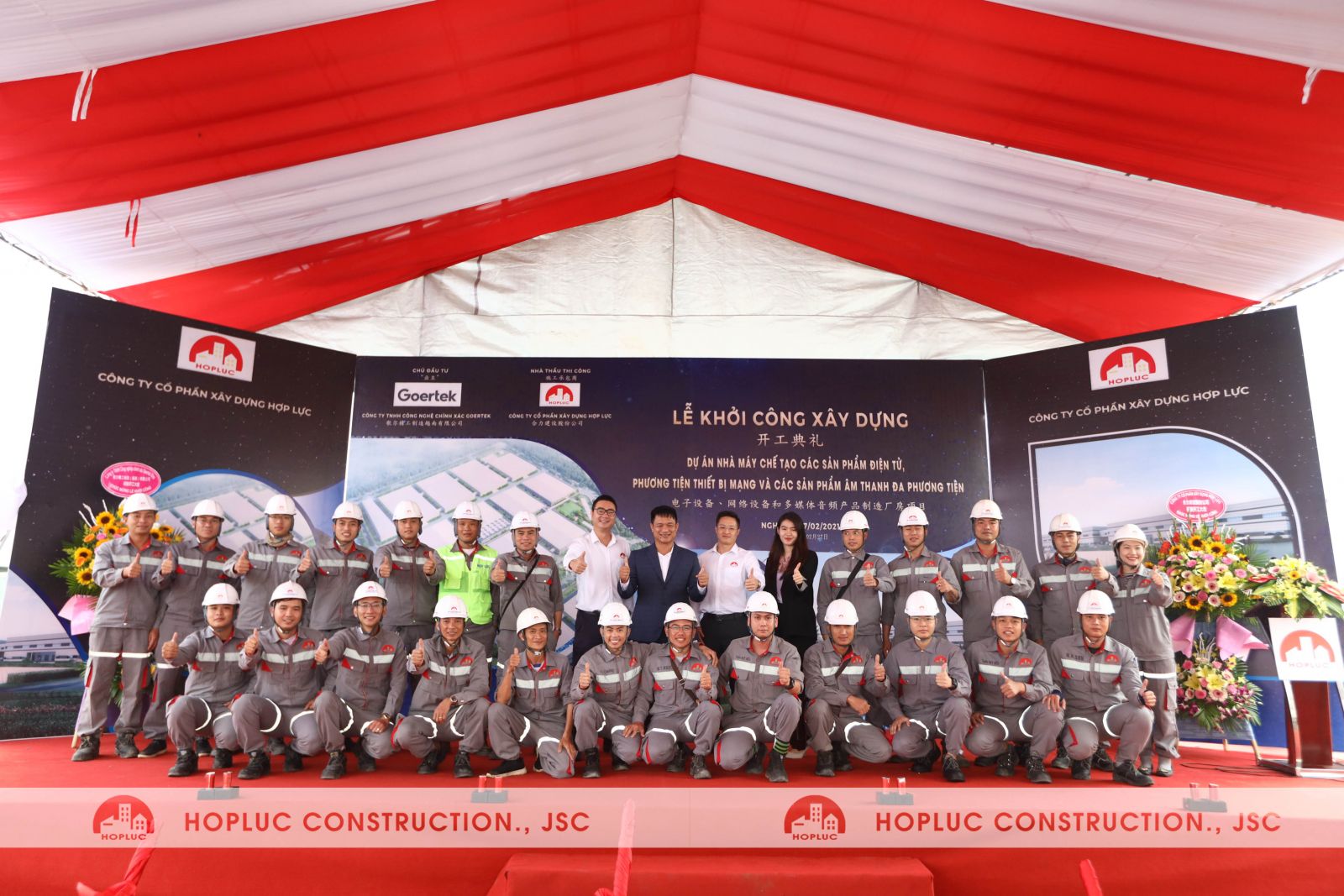 Hop Luc Construction Joint Stock Company will try the best to make the project complete safely, on schedule and help the investor achieve a best performance.