GROUND-BREAKING CEREMONY OF DBG TECHNOLOGY (VIETNAM) CO., LTD MANUFACTURING FACTORY (1ST PHASE)
Date Submitted: 27/04/2021
On the morning of April 27th  2021, the Groundbreaking Ceremony of DBG Technology (Vietnam) Co., Ltd manufacturing factory (1st phase)was solemnly held at Yen Binh IP, Thai Nguyen Province.
Attending the ceremony there were leaders of DBG Technology (Vietnam) Co., Ltd, representatives of  HopLuc Construction., JSC and other distinguished guests.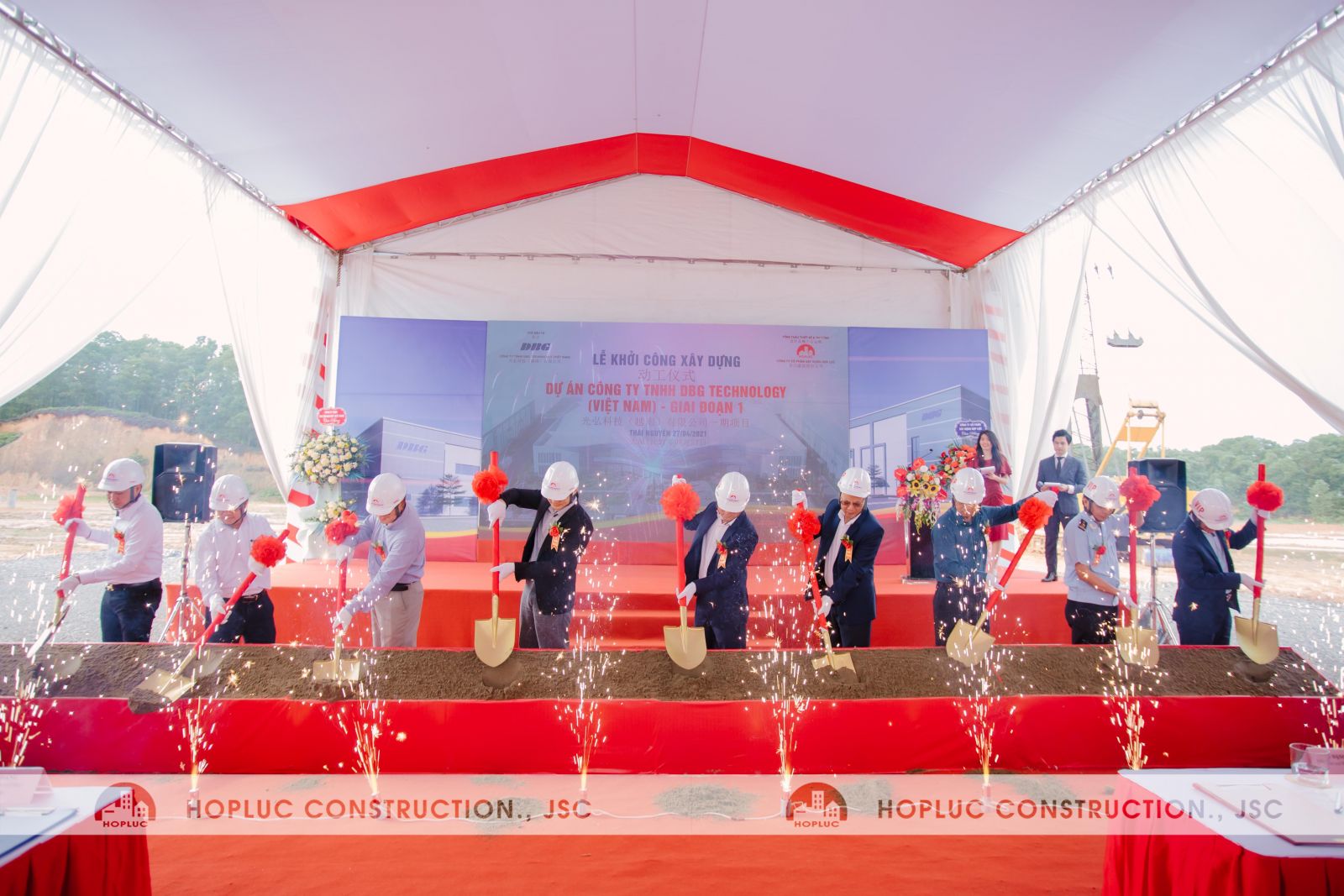 PROJECT INFORMATION
PROJECT: DBG TECHNOLOGY (VIETNAM) CO., LTD MANUFACTURING FACTORY
OWNER: DBG TECHNOLOGY (VIETNAM) CO., LTD
TOTAL INVESTMENT: USD 80 MILLION
LOCATION: YEN BINH IP, THAI NGUYEN PROVINCE
LAND AREA: 201,800 M2
TOTAL FLOOR AREA: 59,464 M2 (1ST PHASE)
SCOPE OF WORK: D&B
CONSTRUCTION PERIOD: 04/2021~ 10/2021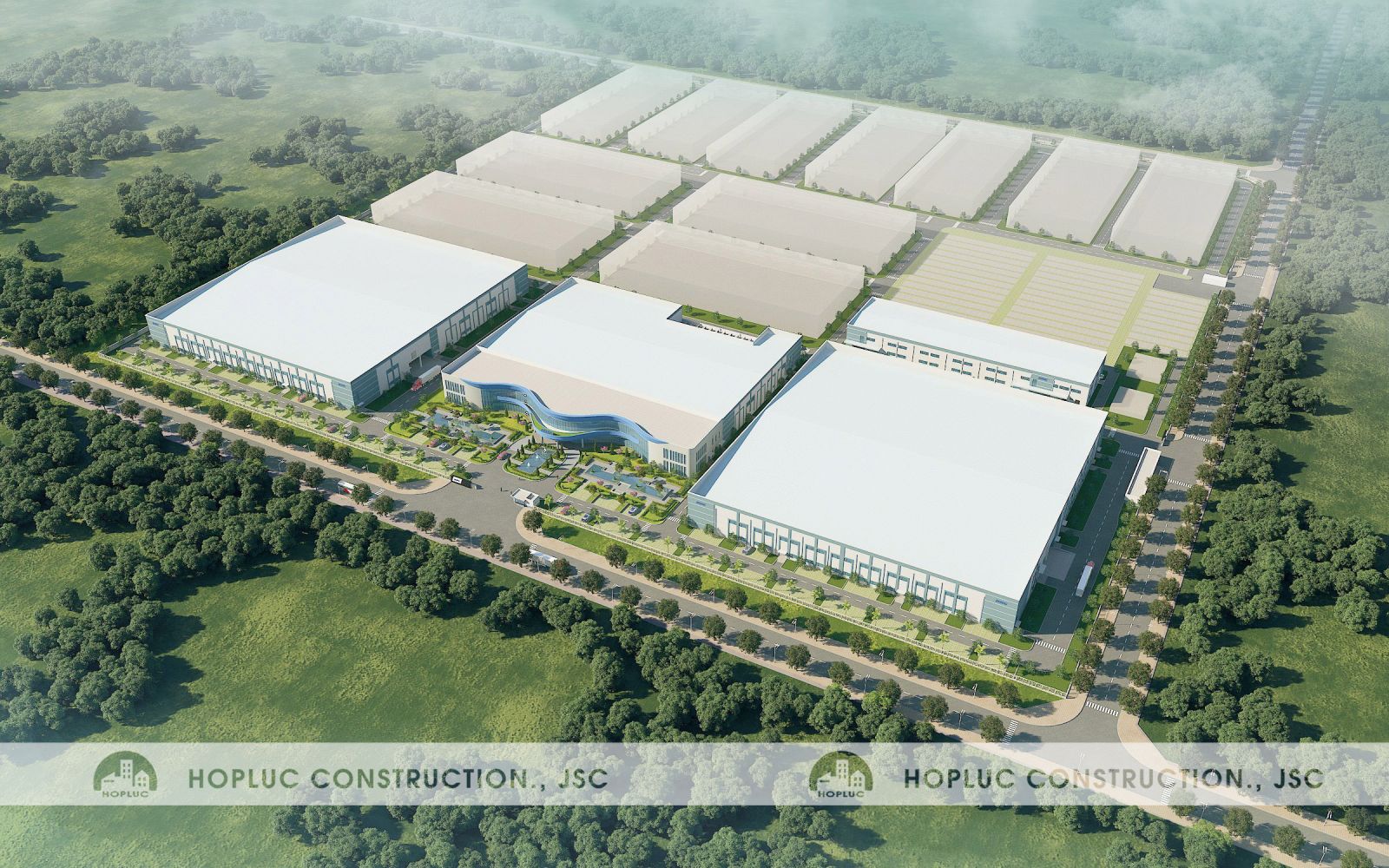 The project is built on an area of over 20ha with up to 80 million USD of total investment and expected output is about 20 million products per year.
This is a high-tech, energy-saving and environmentally friendly production project. Main products are telephones, data transmission equipment, computers, audio equipment, circuit boards, electronic components, home appliances ...
When going into operation, the factory shall create jobs for nearly 10,000 workers, contribute about 1.4 million USD per year to the State budget, positively promote the economic development of Thai Nguyen province.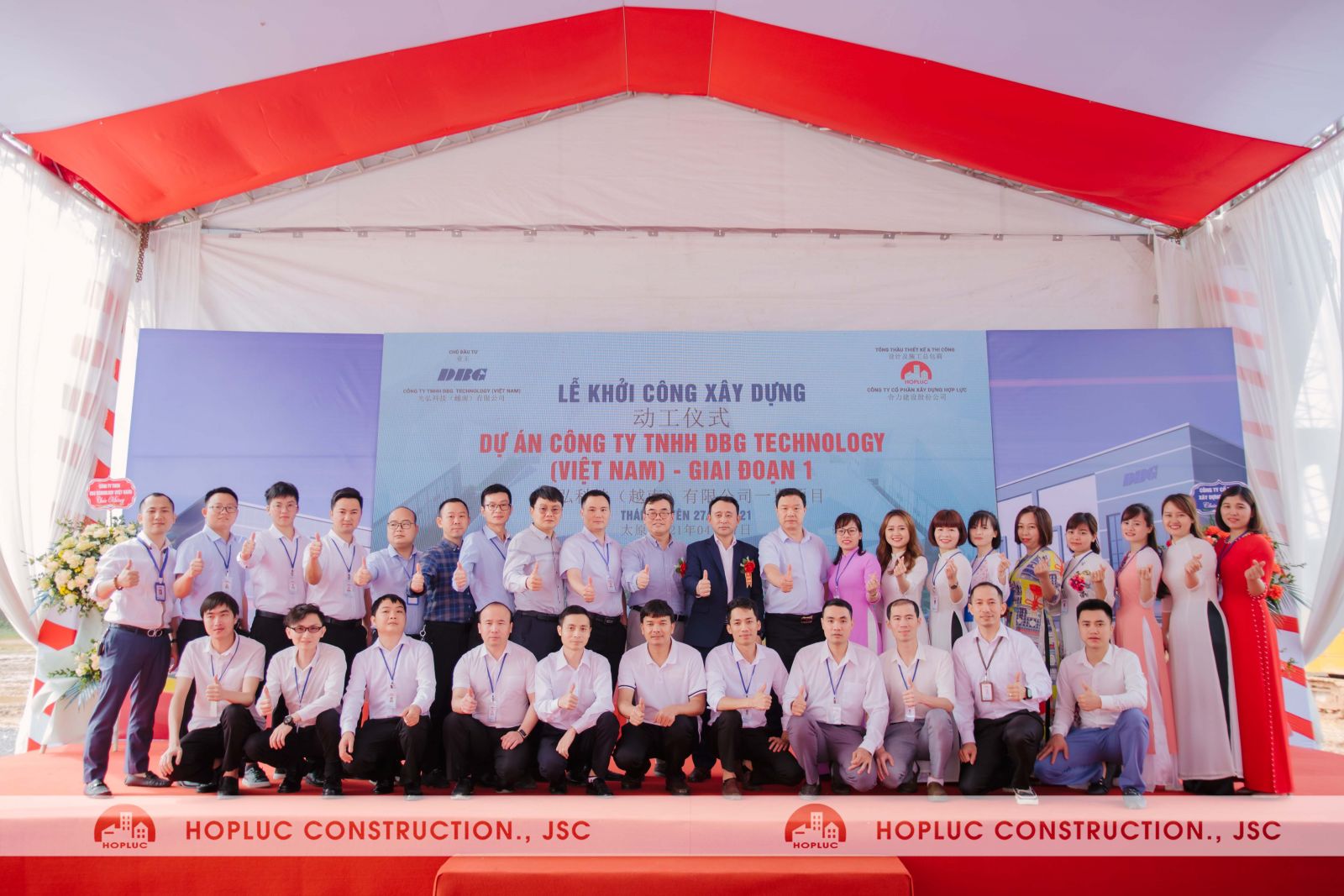 DBG Technology (Vietnam) Co., Ltd belongs to DBG Electronics Investment Limited (Hong Kong), one of the 100 leading electronic-information enterprises in China. In the complicated situation of COVID, DBG still achieved strong development and started the project in Vietnam.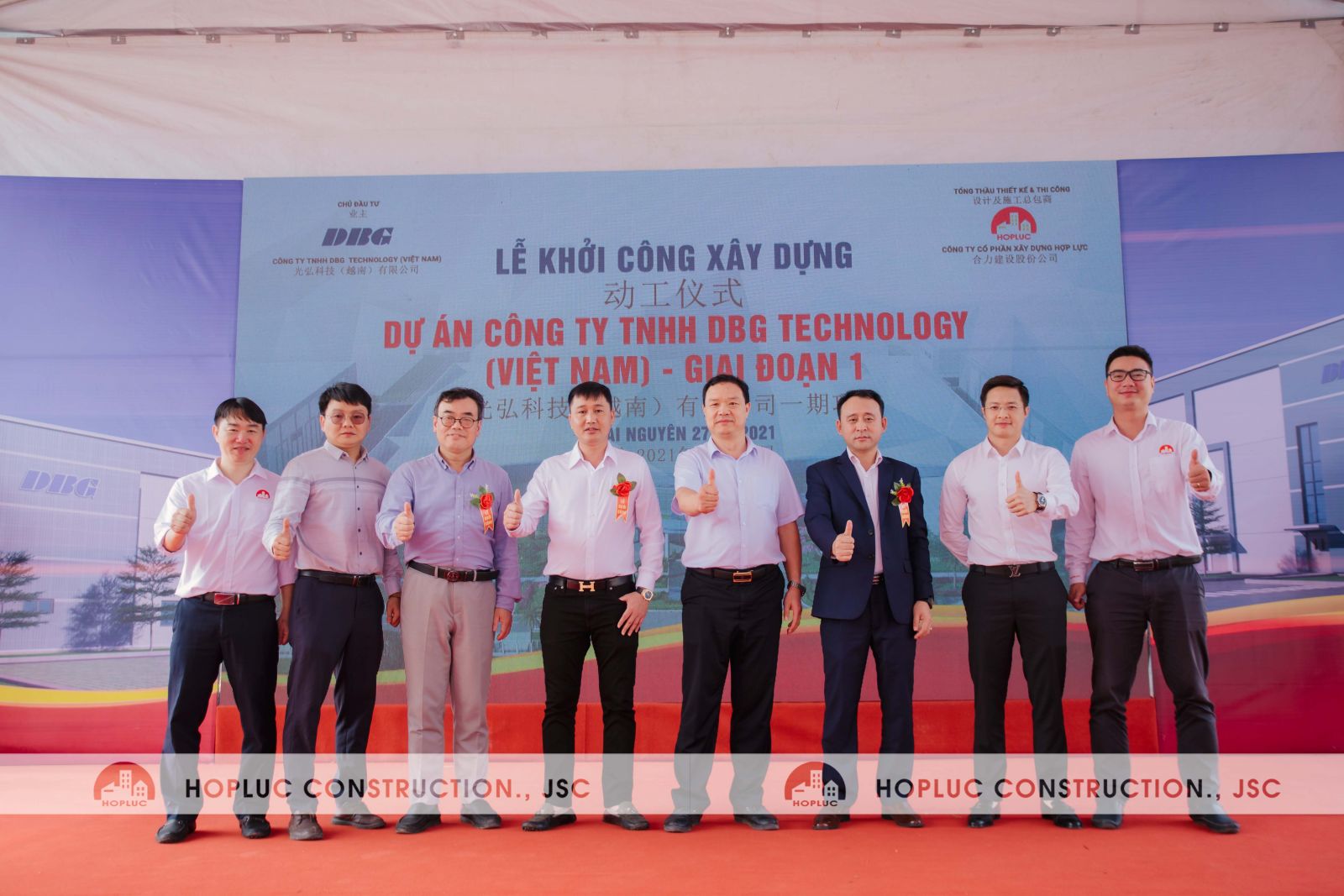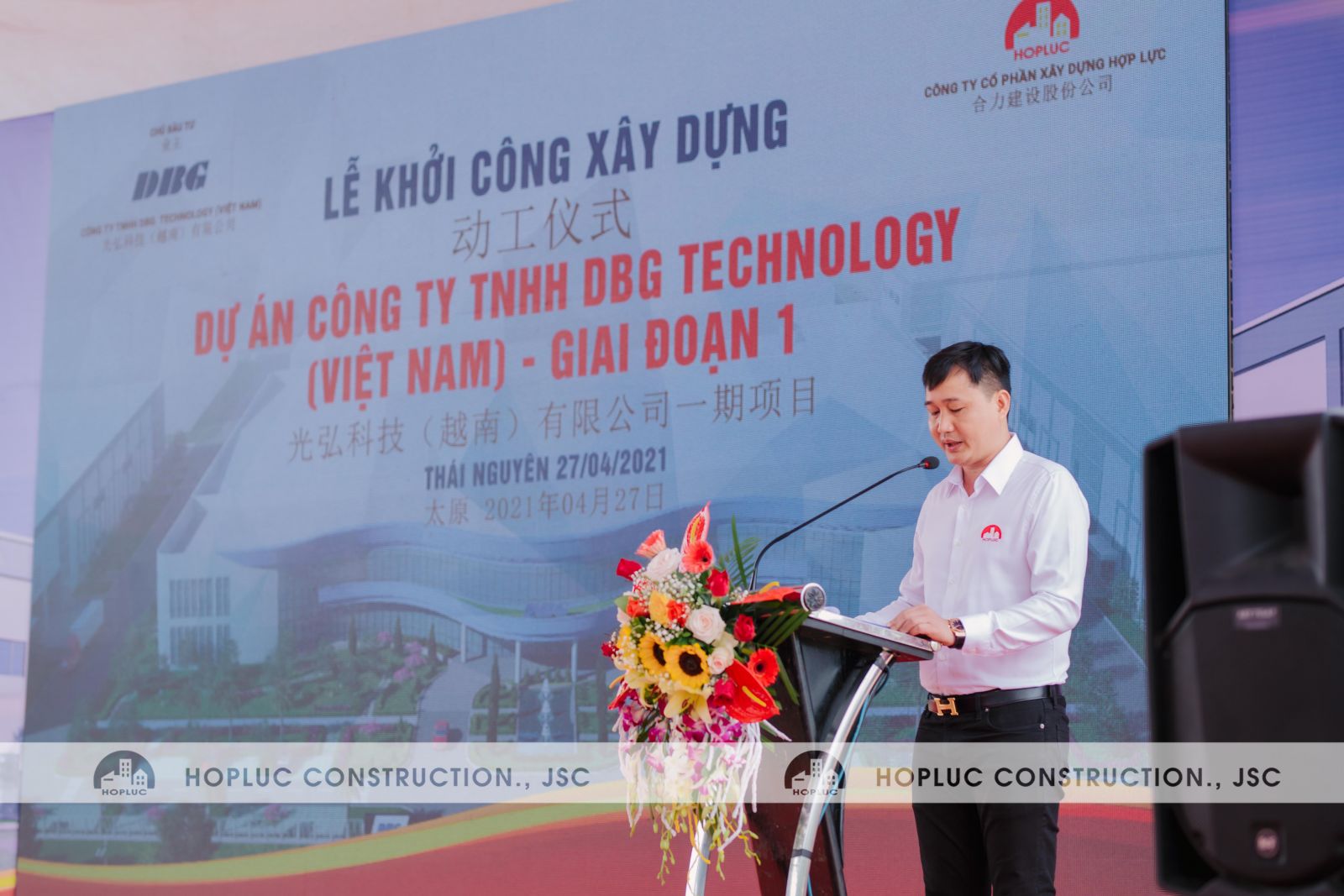 From the D&B Contractor, Mr. Tran Ngoc Tan - General Director of HopLuc Construction Joint Stock Company committed to complete the project and hand-over to the Investor within 6 months. A project with large and urgent progress is a big pressure for Hop Luc as a general contractor. However, with the capacity and experience during 12 years of implementing hundreds of large and small factories across the country, HopLuc will use all the best resources, giving the Owner a high satisfaction on construction capacity as well as before, during and after construction service.