GROUND BREAKING CEREMONY : FULLWEI FACTORY AND CARBOTEC FACTORY
Date Submitted: 03/04/2019
On March, Hop Luc successfully signed 2 major projects: the groundbreaking ceremony for the factory of processing exhaust pipes and the construction contract for the bicycle components. Detail:
Project 1: OPENING PHASE 1 PROCESSING FACTORY FOR FULLWEI EXHAUST PIPE
Starting date: March 28, 2019.
Project: Groundbreaking Ceremony of Phase 1 of manufacturing and processing factories for exhaust pipes of Vietnam Fullwei Industry Co., Ltd.
Total area: 50,013 m2.
Scope of work: Hop Luc is the general contractor for designing and executing construction items of the factory.
Investor: Vietnam Fullwei Industry Company Limited.
Address: Lot K1-1, K3, Dai Dong – Hoan Son, Tan Hong Ward, Tu Son town and Hoan Son commune, Tien Du District, Bac Ninh Province.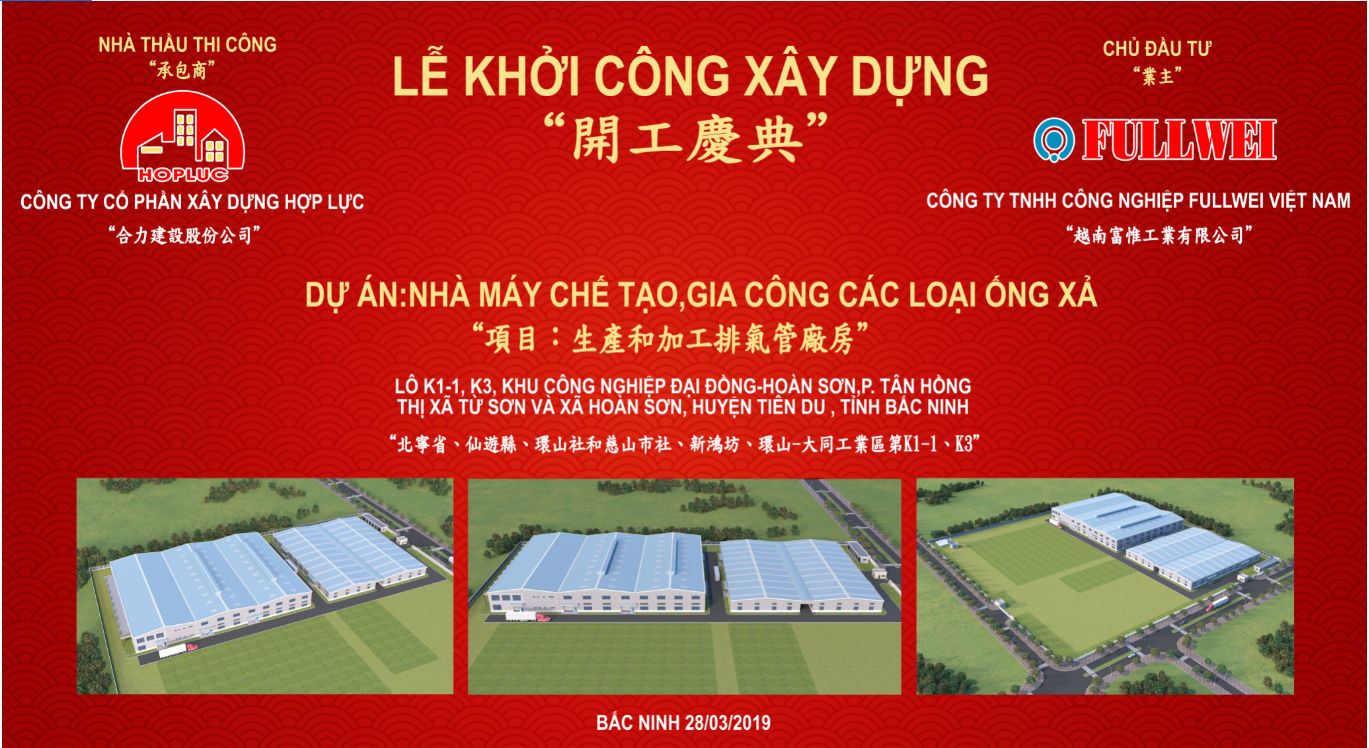 Vietnam Fullwei Industry Co., Ltd. was established in 1964 and now it has become a reputable and licensed automotive parts manufacturer.
This is a workshop specialized in manufacturing metal components related to cars such as sound systems, racks, exhaust pipes, control system of Hyundai, Honda …
Recently, the company has opened a new factory to manufacture exhaust pipes and the contract has won the bid to become the general contractor of design and construction.
Project 2: CONTRACTING FOR CONSTRUCTION OF CARBOTEC BICYCLE FACTORY
Commencement date: April 11th, 2019.
Project: Hop Luc signed a contract of General design and construction contractor for phase 1 of a bicycle and aluminum parts manufacturing factory.
Total area: 50,968 m2.
Scope of activities: general contractor designing and executing construction items.
Investor: Carbotec Industry Company Limited (VN).
Address: Lot 19-2, Road No. 11, Protrade International Industrial Park, An Tay Commune, Ben Cat Town, Binh Duong Province.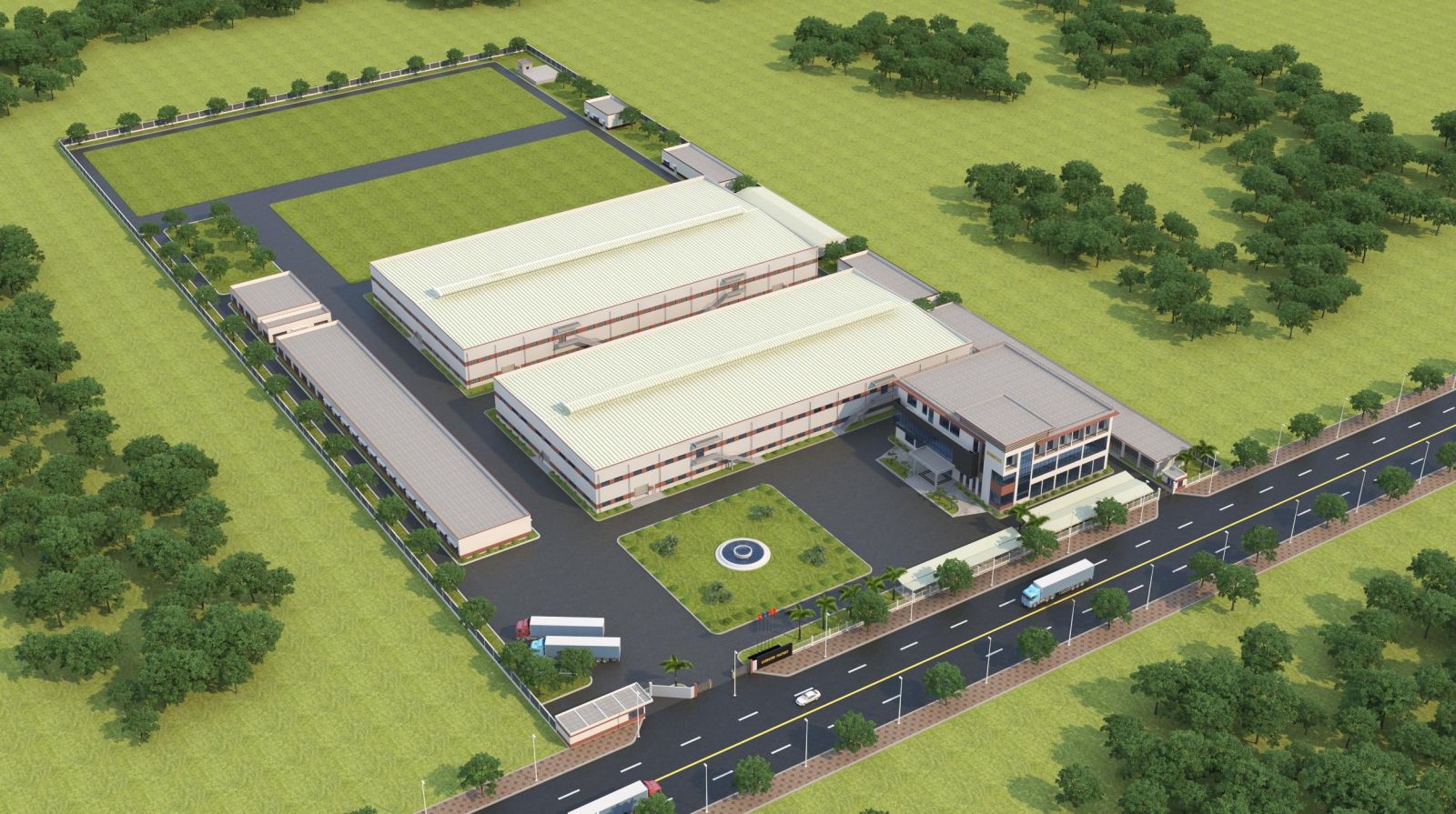 This event is expected to contribute practically to the process of building bicycle parts factory in the Southern region, further enhancing the position of Hop Luc in the South and the Nation.
Carbotec (VN) Industry Co., Ltd. specializes in manufacturing bicycles and vehicles for the disabled, namely manufacturing, processing and assembling 2-wheel bicycles, manufacturing and assembling carbon frames and fork bicycle.