COMMENCING CONSTRUCTION OF ADMIN BUILDING – HA TINH UNIVERSITY
Date Submitted: 01/11/2016
Attending the ceremony, there were Mr. Thongsavanh Phomvihane – Ambassador Extraordinary and Plenipotentiary of the Laos People's Democratic Republic; Mr. Amphay SuvannaSeng – Head of the delegation – Lao Consulate General; Vice Chairman of Provincial People's Council: Nguyen Thi Nu Y, Vo Hong Hai; Vice Chairman of Provincial People's Committee: Dang Quoc Vinh.
Details of Admin Building Project:
Project Scale: 15 floors
Location: Cam Xuyen – Ha Tinh
Scope of work: Hop Luc is the main contractor to build and complete 15-storey admin building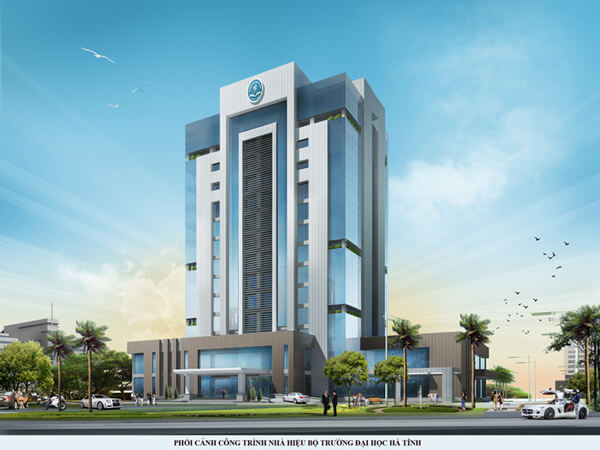 The admin building is built with total area of nearly 13.5 thousand m2 and total investment of over 108 billion dongs. 15-storey design works as an open library space, electronic library serving the need of learning and researching for staff, lecturers, students and post-graduate students; conference rooms, meeting rooms, international cooperation negotiations, working area of Faculties, Departments, Centers, service areas serving essential teaching and learning needs.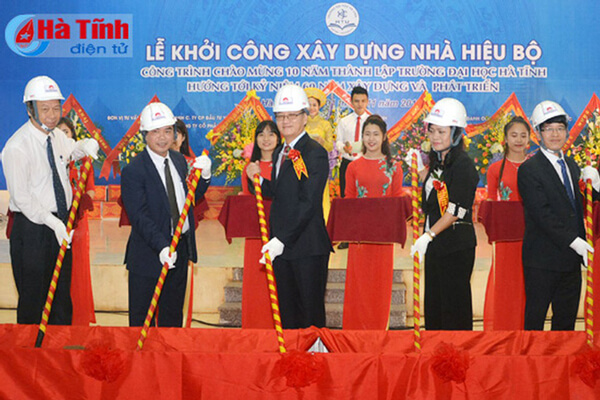 Laos Ambassador to Vietnam, provincial leaders and other representative broke ground to start the construction project
The project is expected to be completed within 15 months from the date of signing the contract. The internal area is put into use on the occasion of the 60th university anniversary of tradition, building up and development in 2018. This is the highlight for the entire architecture area of Universities of Ha Tinh's southern urban area.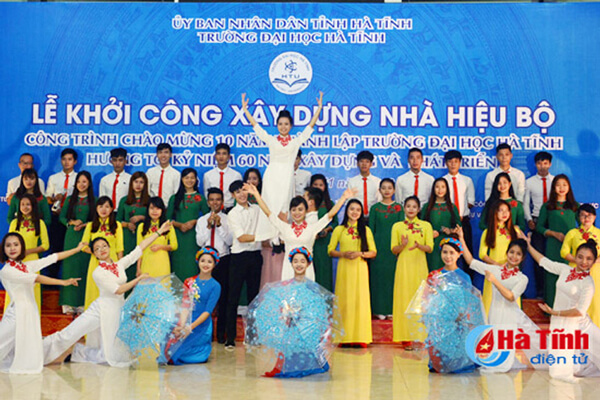 Assoc.Prof.Dr. Nguyen Dinh Tho – Principal of the school – said: "Along with the establishment of Vietnam – Laos Friendship Training Institute, this project has an important meaning in improving the quality, expanding training scale for international students in general and Laotian students in particular, especially for nearly 2,000 Laotian students studying in Ha Tinh, contributing to tight the solidarity – friendship between two countries and gradually improving facilities. , meeting human resource development requirements.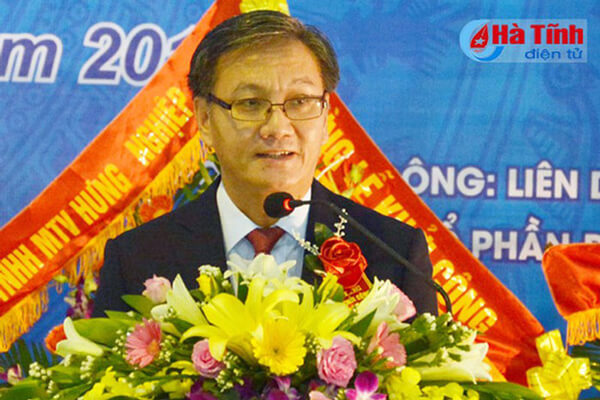 Speaking at the ceremony, Mr. Thongsavanh Phomvihane – Ambassador Extraordinary and Plenipotentiary of the Lao PDR – expressed his joy at the maturity and growth of Ha Tinh University in the nearly 60 years of development. Over the past time, Laotian people have always been grateful and remembered Vietnam's assistance and cooperation through periods, including education and training, especially Ha Tinh – the largest place for training Laotian students in the country.
The Ambassador wished Ha Tinh University a new development step, becoming a high-quality training center of the whole country and continuing to create favorable conditions for Laotian students to study, in order to help training human resources for Laos and tighten Vietnam – Laos's friendship.
On behalf of the provincial leaders, speech at the ceremony, Dang Quoc Vinh, Vice Chairman of the provincial People's Committee, emphasized that Ha Tinh University not only trains Vietnamese students but also is the largest training place for Laotian students in the country, with nearly 2,000 students.
In order to complete the project on schedule, safety, quality assurance, Ha Tinh University, the consultancy unit, the construction contractors have complied with law provisions in implementing the project; The construction unit focused on machinery, equipment, human resources to ensure the time, quality and safety in construction.
At the ground breaking ceremony, Ha Tinh University, Hop Luc Construction Joint Stock Company and Green Europe Plastic Co., Ltd. presented television and computer to support Cam Vinh commune to build New countryside.